Do you want to perfect the GRE? There's one thing, and there's one more thing that you need to do: PRACTICE. This is what GRE practice tests are for. GRE practice tests are essential tools for your test prep and study plan. They are basically samples or mock tests that imitate the real test. The purpose of GRE practice tests is to acclimatize you to the actual GRE test. They contain the same subject sections and types of questions as those found in the real GRE.
You can take an official GRE practice test as your initial step in devising your test prep and study plan. It can be a measuring tool that can gauge your strong and weak points in the test. It'll give you hints about the subject areas that you need to work on, as well as strengths that you need to build on. Most importantly, you can obtain your baseline score that'll serve as your clue to be able to reach your target score.
See also our breakdown of the Best GRE Prep Book here.
Types Of Questions Are On The Actual GRE Test
There are 2 main types of GRE tests:
Paper-Delivered test– has a time limit of 3 hours and 30 minutes. It contains 6 sections wherein a 10-minute break is allocated after finishing the second section.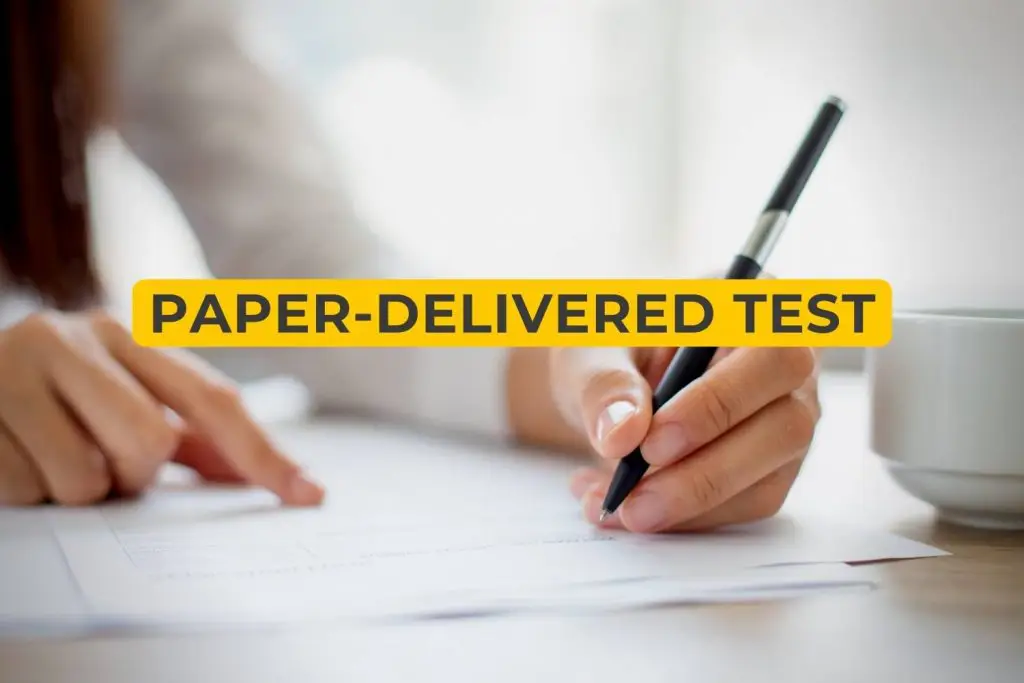 Related Topic: GRE Test Scores, Good, Average And Range Of GRE Score
Computer-Delivered test– has to be completed in 3 hours and 45 minutes. There are 6 sections in the whole test where a 10-minute break is provided after the 3rd section.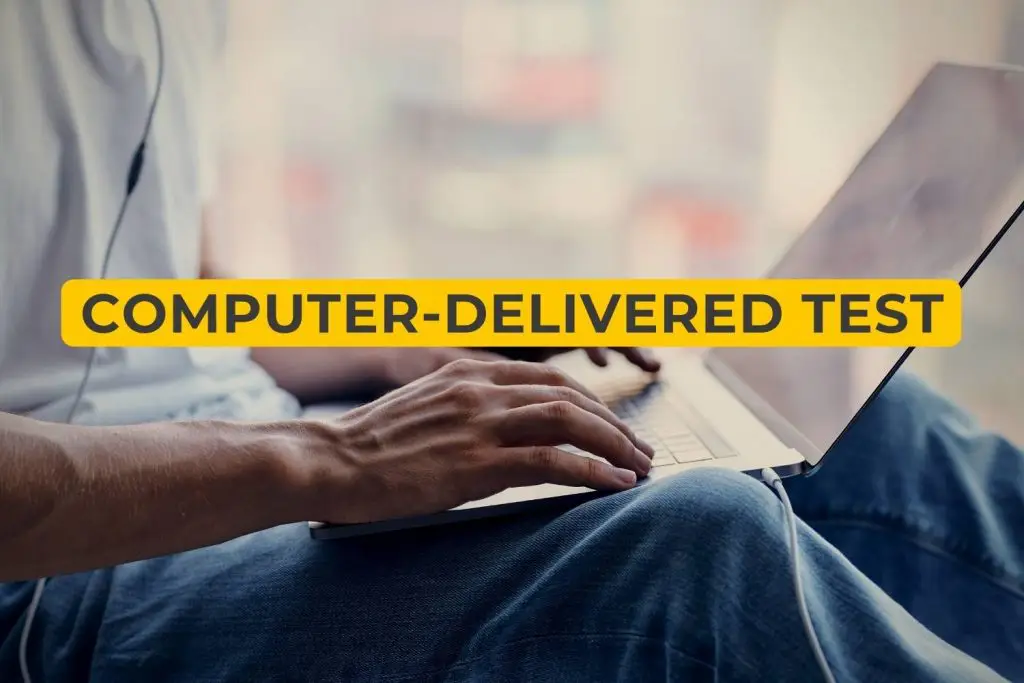 Order of the tests: The Analytical Writing test comes first while the rest of the other sections usually appear in any order. This applies to both the paper-delivered and computer-delivered tests.
The coverage of the GRE includes 3 major topics, namely:
Verbal Reasoning
Quantitative Reasoning
Analytical Writing
The following is a breakdown of the types of questions found in each of these sections:
1. The Verbal Reasoning section of the GRE is known to be the most important because it is rather tricky. Non-native speakers can have a particularly difficult time dealing with this section, especially pertaining to vocabulary.
The three kinds of questions featured in the GRE Verbal Reasoning test are:
Reading comprehension questions
Text completion questions
Sentence equivalence questions
In the paper-delivered test, there are 2 sections in the Verbal Reasoning test, each consisting of 25 questions. The time limit is 35 minutes for each of these sections. In the computer-delivered test, there are 2 sections that contain 20 questions each. The allocated time for this is 30 minutes for each section.
Related Topic: GRE Test: Introduction, Subjects, Requirements, Test Dates, GRE Scores & Benefits
2. In the Quantitative Reasoning section of the GRE, you'll be tackling questions that are related to Arithmetic, Data Analysis, Algebra, and Geometry.
The types of questions indicated in this section are:
Multiple- choice questions where you select one type of answer
Multiple-choice questions where you select one or more types of answers
Numeric entry questions
The Quantitative Reasoning test as a paper-delivered test includes 2 sections, each comprising 25 questions. The time limit is 40 minutes for each section. In the computer-delivered test, there are 2 sections, each containing 20 questions with a designated time limit of 35 minutes for each section.
Related Topic: What Is A Good GRE Score? Tips To Gain Admission In Your Dream School
3. The Analytical Writing section of the GRE is quite different because it entails you to do two varied tasks. This section aims to test the analytical and critical thinking skills of candidates, along with their logical coherence. How does a test taker reflect on complex issues and implement ways to evaluate and solve them?
These will be measured in the GRE Analytical Writing section which is comprised of two tasks:
Analyze and issue task
Analyze an argument task
These 2 tasks in the Analytical Writing section have to be finished each in 30 minutes in the paper-delivered test while the allocated time for the computer-delivered test is 30 minutes for each task.
What To Expect From Practice Tests
You will find that GRE practice tests contain the above-mentioned topics and types of questions. Basically, GRE practice tests look so much like the actual GRE test with its subject content, test structure and format and types of questions. If you refer to an official GRE practice test, you will find instructions about how to properly time your test-taking for each section as well.
Related Topic: How To Study For The GRE Effectively – Here's A Foolproof 8-Week Test Prep Plan
How To Create A Study Plan Using GRE Practice Tests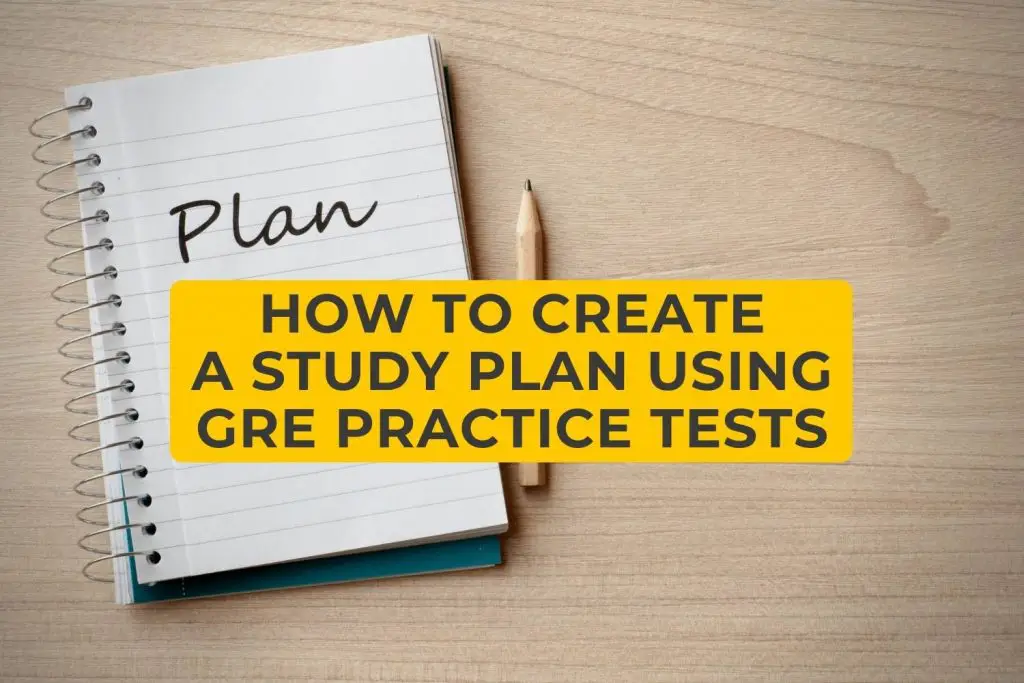 Experts recommend that candidates should allocate at least 4 to 12 weeks to prepare for the GRE. Granting that you have 2 months, how do you create an effective study plan?
On the first month of your test prep, you should prioritize on improving your Math and Vocabulary knowledge. You ought to be able to master strategic methods to respond to the different question types in the test. The second month of your test prep should be dedicated to mastering proper timing and pacing. That is, you should learn to quickly and correctly answer the questions. During this time, you ought to hone your skills by taking timed practice tests. Challenge yourself in tackling more difficult questions.
Start your GRE study plan by taking a baseline of your knowledge and skills. In what subject areas are you weak at? And what are your strongest points, on the other hand? As you decipher these, your next step is to work on your weak points and build up on your strong ones.
Take a full-length and realistic GRE practice test to determine your current score and the standing of your skills and knowledge. Take note of your score and gauge your skills when it comes to dealing with the various types of questions in the test. What question types did you do well on, and which of these gave you trouble?
When you take your practice test, see to it that you are doing so in a similar condition (as much as possible) as that during your actual GRE test day. Make sure that there are no distractions or interruptions. If you plan on taking the essays, schedule 4 hours for this undertaking. But if you intend to skip writing the essays, 3 hours will suffice. Allot 1.5 hours for checking and reviewing your practice test. You can do this later on the same day after taking your test, or 1 or 2 days after. You can access free practice tests from the ETS-provided software called PowerPrep II. It is available on the ETS website.
You may think that 2 months is a long time to prepare for the GRE and have the tendency to procrastinate. Be wary of this because the days and the weeks can slip by fast. Before you know it, your GRE test day may be in a week or tomorrow! Remember that you shouldn't be caught off-guard on your test day.
An ideal study schedule is 5 days a week for one hour and a half every day. Divide this daily study time into segments, for 30 minutes each. If you are particularly vulnerable in Vocabulary, boost your skills by carrying flashcards with you. They may be physical or virtual flashcards on your mobile app.
Schedule another practice test one month before taking the GRE, and then for each week following that. Your last practice test should be 1 week before the day of your actual test. Implement the standard time limits for each section of the test. Spend 1.5 hours to review your test results. Remember to take your study schedule seriously. Mark your practice test dates on your calendar and show up on time for your study sessions.
The Benefits Of Taking GRE Practice Tests
There are numerous benefits to taking practice tests. According to research, taking practice tests is one of the most effective methods to study for a major exam.
It will give you valuable information so that you can create an efficient study plan.
Taking practice tests will help you gauge your weak and strong points, serving as a baseline for your study plan. It is from where you will figure out what subjects you need to focus on and which ones (your strengths) you should build upon.
Related Topic: Private: GRE Practice Tests: Fly High And Be A "Super" Test-Taker
You become more confident in your knowledge and test-taking abilities by taking GRE practice tests. Being familiar with the format of the test and its timing, you can better learn how to ace the questions in the test.
It will help you understand your mistakes.
Mainly because you have the opportunity to review your test. With the aid of practice tests, you'll be able to reinforce your correct answers and understand your errors. You get to measure your performance, which in turn helps you learn better.
Studies have shown that taking practice tests can significantly alleviate test anxiety. Because of ample practice, there will be no surprises come the big day of your test. You know what to expect, and that makes you able and ready to hurdle your exam and pass it with flying colors!