In this article, we'll outline the pros and cons of each course and highlight the best features from both Magoosh and Kaplan's GRE Prep courses. We're here to help you make the best decision and help you on your journey to ace the GRE! Let's take a quick look at what Magoosh and Kaplan have to offer.
You can also check out our Best GRE Prep Course here to see what's best for you.
Magoosh vs. Kaplan GRE at a glance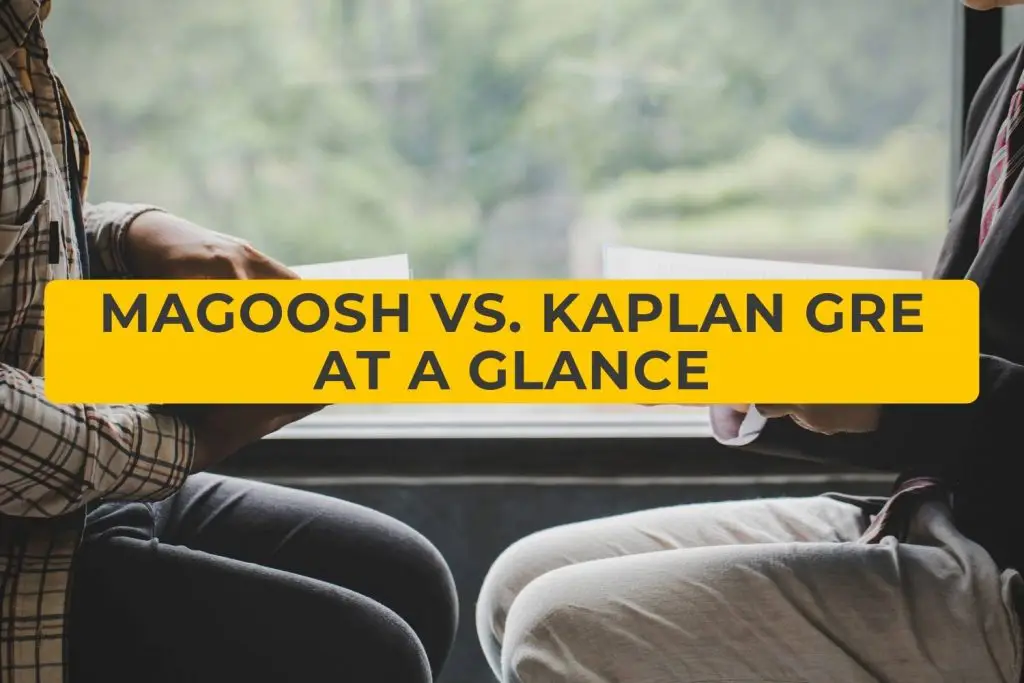 Magoosh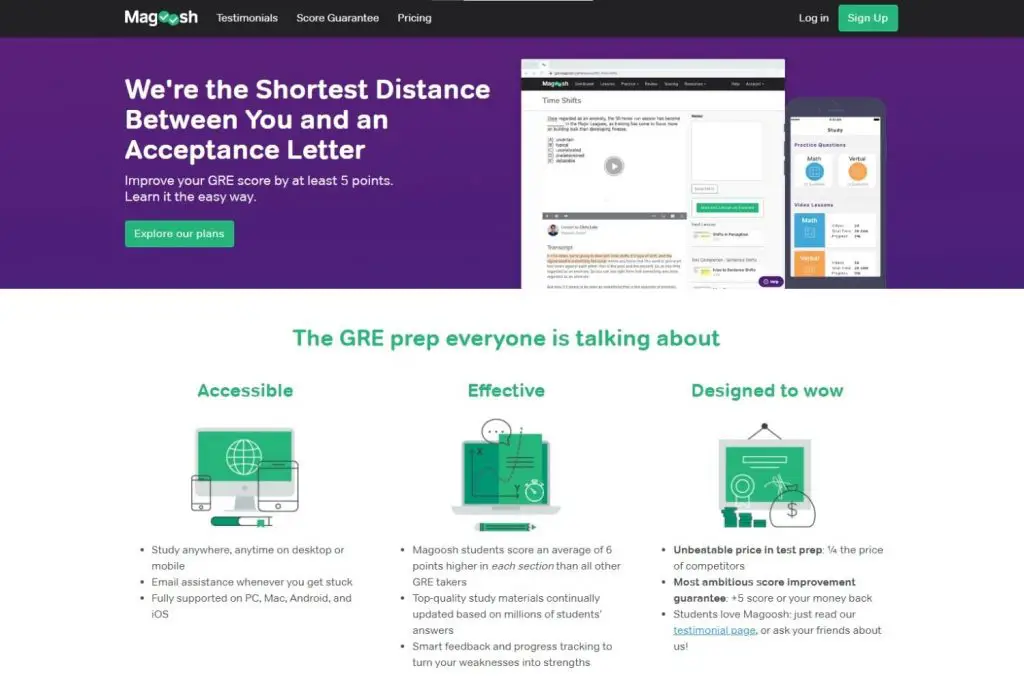 In a hurry? Check out our deal here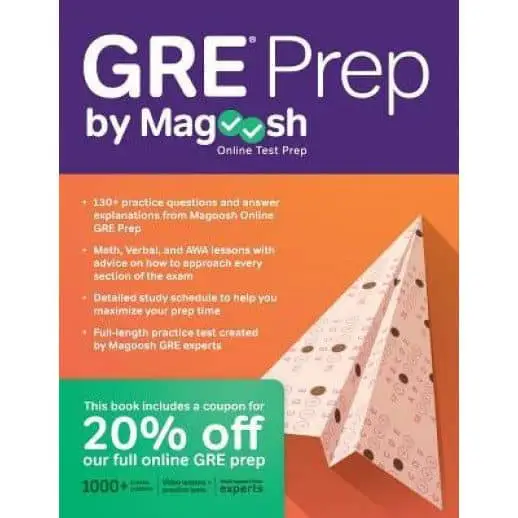 GRE Prep Course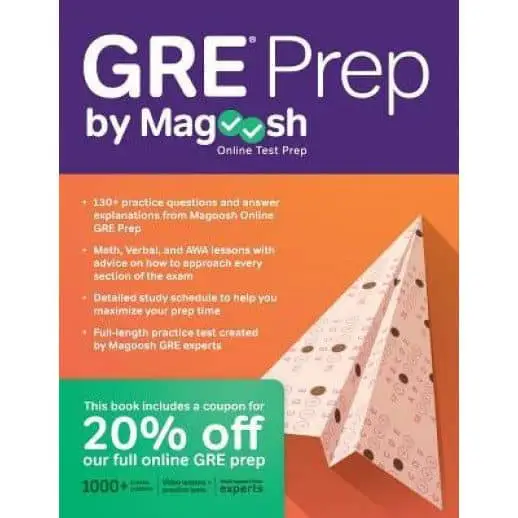 7 Day & 5 Point Improvement Money Back Guarantee
Magoosh has been in the GRE Prep game since 2011 and has helped millions of students both achieve success on the GRE or improve their scores. All of their plan options are 100% online, accessible from multiple devices, and have a risk-free 7-day trial. The biggest feature Magoosh offers is its price. It's a bargain compared to other programs. However, Magoosh does not offer as many practice questions as its competition but does excel in other areas that we will highlight later.
Pros:
Affordability and flexibility
100% online platform
Risk-free trial and money-back guarantee
Stellar customer support
Cons:
Fewer practice questions and tests
No essay evaluation options
Kaplan

In a hurry? Check out our deal here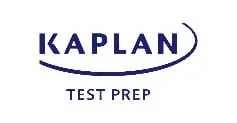 GRE Prep Course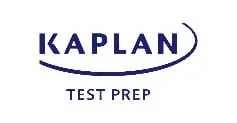 Just reduced pricing on all of their courses.
The Kaplan brand has been around for 80 years and is a trusted name in test prep. Kaplan offers its GRE prep course in several customizable online options with tons of free study resources. Kaplan seems to have the edge in the quantity of questions and tests offered, but lacks flexibility and robust customer support.
Pros:
Wide choice of courses
Robust tutoring options
Large quantity of practice questions, video lessons, tests, and study materials
Live and interactive instruction (The GRE Channel)
Cons:
Pricier than competitors
Limited mobile access
Which is better Magoosh or Kaplan?
Let's look at features of both the Magoosh and Kaplan GRE Prep courses, compare them head-to-head and see who comes out a winner for each feature.
Price
Magoosh is an excellent value and is unmatched when it comes to providing quality study material at an economical price. They currently have an unbelievable deal on their six-month Premium Plan. For just $179, you get six months of access to all of their video lessons, 1,000 practice questions, and three practice exams. Magoosh offers unparalleled customer support, personalized study plans, a score predictor, and a +5 point total score guarantee.
Kaplan doesn't claim to be cheap but does offer a more robust GRE prep plan than Magoosh. They offer a variety of options from GRE prep classes online via live classroom sessions or you can move along at your own pace with pre-prepared materials. The self-paced option comes in at $449. The live online or in-person (currently online in a Zoom classroom due to Coronavirus) are both currently $999. Their All Access option is a bit pricey and will cost you $1,399. If you subscribe to the notion that you get what you pay for, then Kaplan rings true. They lead the market with 5,000 practice questions and seven practice exams.
Winner: Magoosh
See our full Magoosh GRE Prep Review here.
Practice Questions and Practice Tests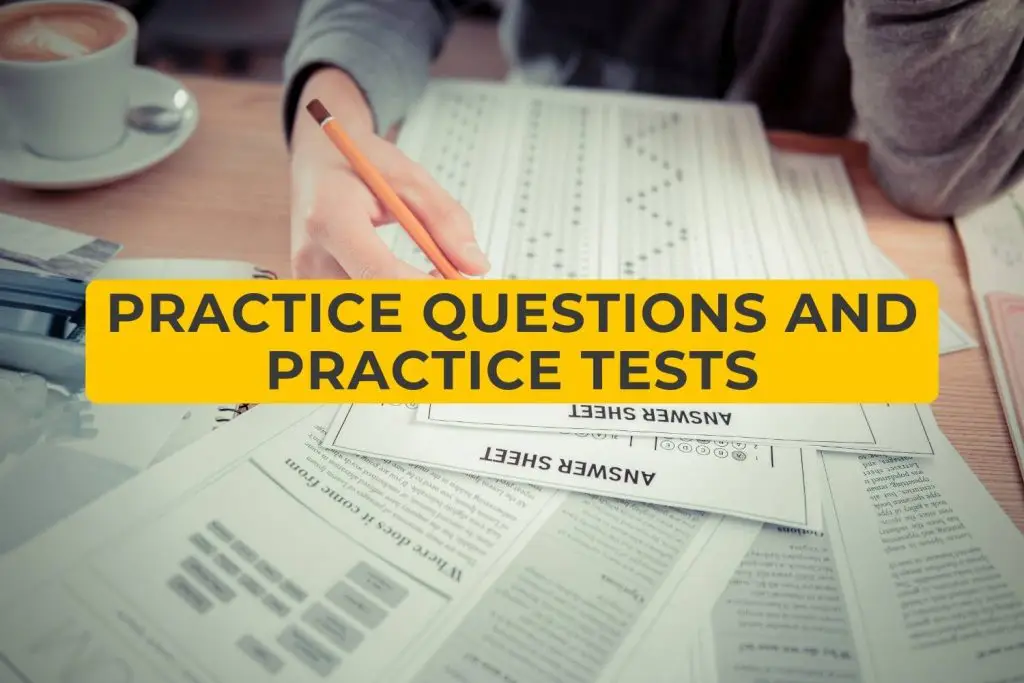 Kaplan offers the largest quantity of practice questions and practice tests exams on the market. This is where Kaplan shines and is its biggest advantages. Kaplan GRE prep features seven full-length practice tests. You will find that the best way to improve your score, develop a rhythm, and prepare for test day is by taking full-length exams. Kaplan's practice question bank is just as robust. They offer over 5,000 practice questions, giving you a great way to develop your GRE skills. You can filter the kind of question by type and difficulty, so you can focus on areas that you need to work on.
Magoosh GRE prep lags behind Kaplan when it comes to the number of practice questions and exams. They offer only 1,000 practice questions and 3 practice tests. Magoosh tries to make up for the size of its question and test bank by offering more than just a text explanation to the problem's answers. Along with video explanations, you will get alternative solutions, links to additional resources or blogs, frequently asked questions, and links to other lessons that may help explain the practice questions in a way you can understand. This all comes in handy when you get ready for test day.
For our full Kaplan GRE Prep Review here.
Winner: Kaplan
Course Guarantees
Almost all of the GRE prep courses offer some sort of guarantee, whether it's your money back if you're not happy or promises you that you will improve your score. Let's see what Kaplan and Magoosh promise you if you choose their course.
Magoosh offers a free seven-day trial to see if their self-guided style and video explanations fit into your learning style and schedule. If you decide to buy the complete course,  you still have the option of getting a full refund if you are not satisfied (only during the first seven days). Magoosh is so confident that your GRE scores will increase, they also offer a no-questions-asked score improvement guarantee. If your total score does not improve by 5 points, Magoosh will give you a full refund.
Kaplan also wants to make sure that you are happy with their course and your GRE test results. If you are unhappy with either–for any reason–you may retake the same course for free. If you choose a tutoring option with your retake, you will get the tutors at a discounted price. Kaplan does, like Magoosh, guarantee a score increase or your money back. Still, you're basically stuck with Kaplan and its high sticker price if you are not happy.
Winner: Magoosh
Essay Help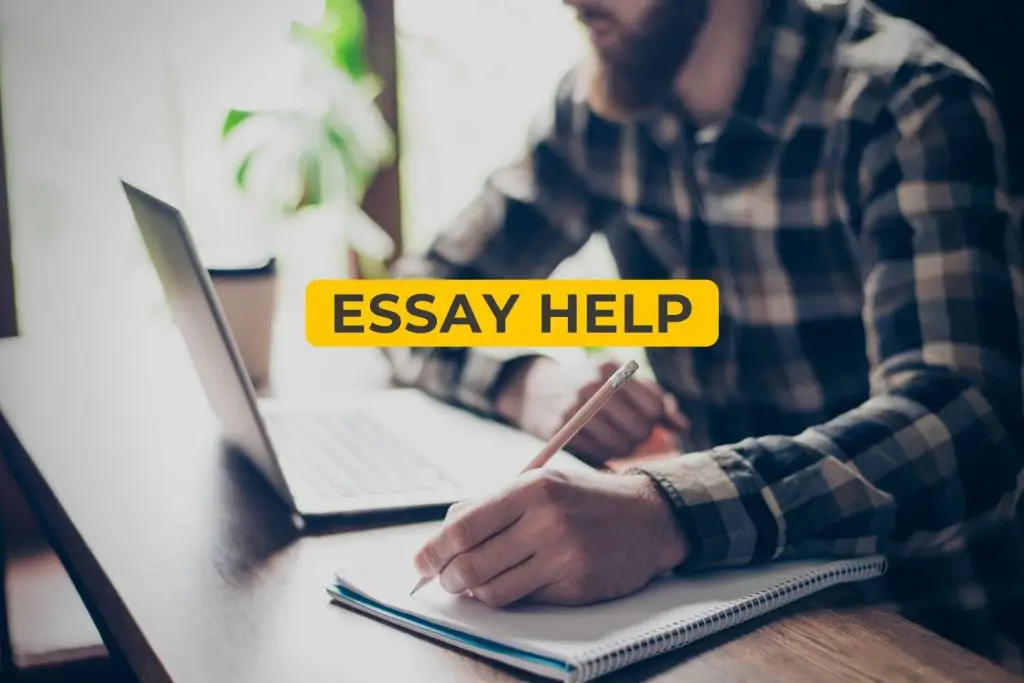 While Magoosha and Kaplan have similar levels of instruction in the Verbal and Quantitative sections, you will still need to do well on the writing section if you want to get a high score on your GRE exam.
Kaplan comes out on top in this category. You can send in two essays at a time and an expert Kaplan instructor will grade them and get them back to you in just a few days. You'll also get focused feedback on your essay using the same grading criteria that GRE essay graders use.
One thing that Magoosh GRE Prep does not offer, is an essay grading option. The best Magoosh can offer are videos, blog posts, and tips on how to write the Analytical Writing Assessment (AWA). This feature is helpful, but it's not the same as getting feedback on your practice essay.
Winner: Kaplan
Learning Experience
Kaplan offers a tailored experience using their trademarked Smart Report. This analyzes your performance so that you can track your progress and figure out your strengths and weaknesses. The report will tell you areas to study so you can make the best use of your time. The Kaplan dashboard shows you how your test scores trend over time. One of Kaplan's best features is its much-touted GRE Channel. This feature provides expert-led live streaming and on-demand interactive lessons and instruction. You won't find this kind of feature from Magoosh.
Using Magoosh GRE Prep, you can customize your learning experience using their personalized dashboard. The dashboard in Magoosh makes navigating all of the sections of the website clear, and your progress easy to follow. Your customized dashboard changes as you move through the course, so you can see your progress. You can get "Suggested Lessons" based on areas you may need improvement. Magoosh is the only course that features a "Score Predictor" that lets you see your projected score. The personalized Notes Section allows you to take notes to help you remember something about the questions or highlight that question for review.
Winner: Kaplan (by a nose)
Course Materials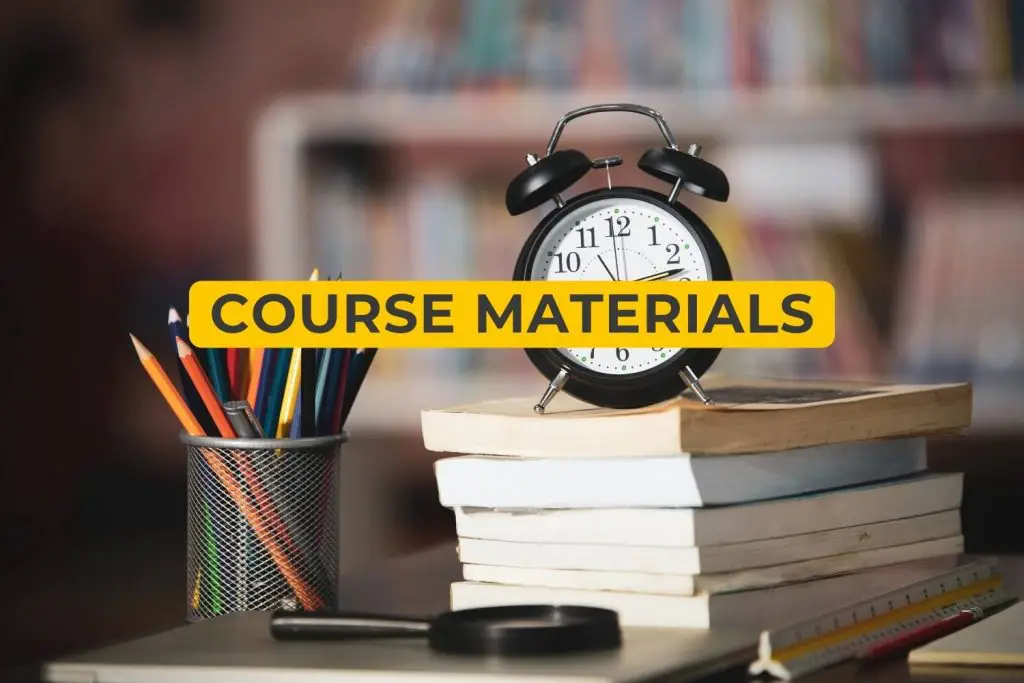 One area Kaplan beats its competition is its offline resources that supplement its robust online video lessons, practice tests, and questions. With a Premier Kaplan subscription, you'll get Kaplan's prep books, including the GRE Math Workbook, GRE Verbal Workbook, and GRE Pocket Reference. Kaplan's online and offline course materials complement each other to offer a seamless learning experience. You can buy the textbooks books separately if you don't want to sign up for the Premier plan.
Magoosh is 100% online and self-paced so you can choose when, where, and how you want to study. All of the course materials are available across all platforms, from your laptop (iOS and PC) to your mobile devices (iOS and Android). Using the video lessons, you can tailor your practice questions based on your own specific needs. Magoosh does not offer any hardcopy prep books with any of its plans but does have a more robust mobile app than Kaplan.
Winner: Kaplan
Customer Support
Magoosh is serious when it comes to taking care of its students. Their reputation for fast and comprehensive responses to students' issues is well-known in the industry. Magossh has a built-in Help tab that is displayed on the bottom left of your screen at all times, making it a breeze to submit your questions as soon as they come up. You won't have to search for customer support links or send an email to get the help you need. Magoosh also offers 24/7 email support.
Kaplan lags behind Magoosh in the level of customer support it provides. You can get instructor email support but they don't offer live chat or real-time help.
Winner: Magoosh
Tutoring Options
Sometimes you need more help than an online course can provide. If you struggle with the practice questions then a personal tutor may be just the help to put you on the path to GRE success. Both Kaplan and Magoosh offer tutoring options in their GRE prep plans, so let's see who comes out on top.
Magoosh has the option to have a personal tutor assigned to you and offers four packages to help you master the GRE and help you work through the practice questions. The packages use an hourly rate and the more hours you buy, the cheaper the hourly rate. This makes Magoosh a better value than other GRE plans. Magoosh's GRE tutoring options range from $100 for a one-hour session for 2-3 focus areas, to 8 hours of tutoring for $75 an hour for help in both the Verbal and Quantitative sections plus essay help.
Kaplan offers a private tutoring option, but it's not cheap or flexible. If you want just one or two hours of tutoring, then Kaplan is not the course for you. You can add tutoring to any course but the price tag will quickly soar. You can choose from packages of 10, 20, 30, or 40 hours of private, one-on-one tutoring. Prices range from $1,999 to $4,599.
Winner: Magoosh
Conclusion
In a hurry? Check out our deal here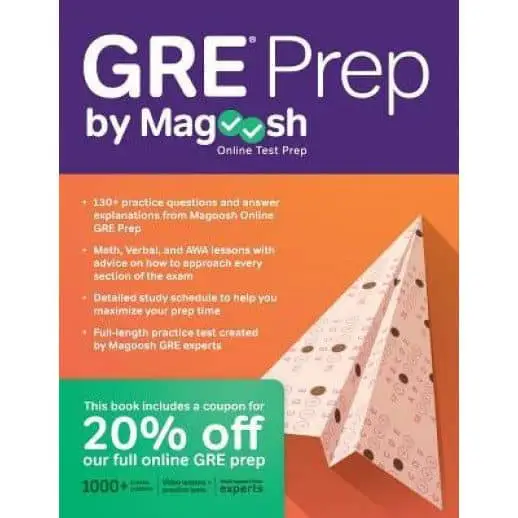 GRE Prep Course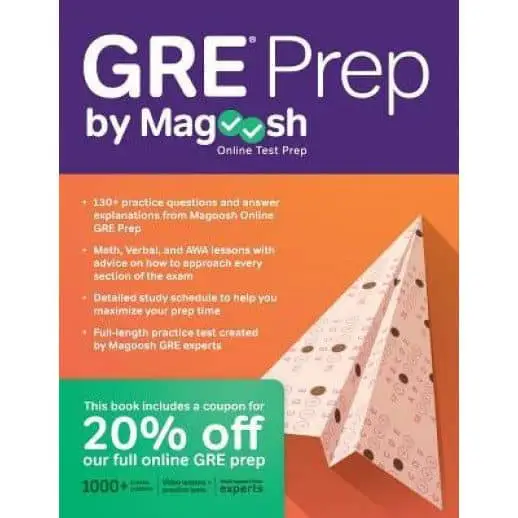 7 Day & 5 Point Improvement Money Back Guarantee
Use Magoosh if:
you are price-conscious but still want an excellent GRE prep course.
you want the flexibility of using the full course on multiple devices.
you want the best customer support and help available in GRE prep.
you want a full refund if you are not happy with the product.
you want a dashboard that tracks your progress and predicts your GRE score.
In a hurry? Check out our deal here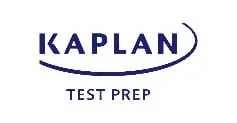 GRE Prep Course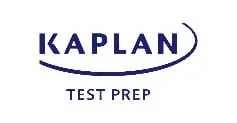 Just reduced pricing on all of their courses.
Use Kaplan if:
you want the most practice questions and practice tests offered to get you ready for test day.
you want instructor feedback on your essays.
you want hardcopy course materials included.
you want the option to have a live instructor as part of your course.