$100 - $129
1 month – 12 months access
7-day risk-free trial

$299 - $1,899
12 months
7-day risk-free trial

$99 - $1,299
1 month – 6 months access
Get 1 month free

$397 - $895+
12 months access
5-day risk-free trial

$399 - $599/month (2 – 5 months)
Boot Camp $799 (4 – 6 weeks)
2-week risk-free trial

$249.99
Up to 18 months access
7-day risk-free trial

Practice Questions – 1,750

Practice Tests – 3

Practice Questions – 3,200+

Practice Tests – 24+

Practice Questions – 1,000

Practice Tests - 8

Practice Questions – 7,100

Practice Tests - 15

Practice Questions – 3,000

Practice Tests - multiple

Practice Questions – 0

Practice Tests – Print Only

Self-paced, live online, in-person, tutoring

Self-paced, on-demand, live online, in-person, tutoring

Self-paced, live online, tutoring

Self-paced, live online, coaching

None
Email help from tutors

10 – 40 hours of tutoring
$2,299 - $4,799

4 – 54 hours of tutoring
$995 - $6,995

Weekly 1-on-1 online live coaching sessions

7-day money-back guarantee
+100-point improvement

7-day money-back guarantee
+150 point improvement
1500+ score guarantee
Depending on program

Higher score or your money back

7-day money-back guarantee
Higher score or your money back

Higher score or your money back

Affordability and adaptability

Most options offered
Ultimate program includes PSAT, SAT, and ACT

Unlimited prep for PSAT, ACT, SAT for entire senior year

Effective approach using
"Learning by Doing" strategy

Strategy based study materials
Full SAT walkthrough
And the winner is…
Even though Magoosh topped our overall, any one of the other five courses may be right for you. It just depends on when you plan to take the exam, your budget, and your learning style. Read on to find out why Magoosh was ranked our #1 SAT test prep program.
Try our Math Test
In a hurry? Check out our deal here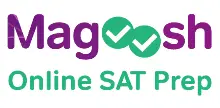 SAT Prep Course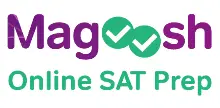 Zero Risk, 7-Day Money Back Guarantee
How do you know which online SAT prep course is right for you?
We are going to help you make that crucial decision by outlining the best SAT prep courses on the market. We have researched the programs and found the top six programs available so you can choose the option that will give you the best chance to crush the SAT.
The comparison chart below reviews the best courses to help you decide which is the best fit for you. We ranked the programs based on the quality of the course, pricing, length of course, and other features like personalization, course materials, flexibility, and satisfaction/point increase guarantees.
The Best Online SAT Prep Courses at a Glance
Magoosh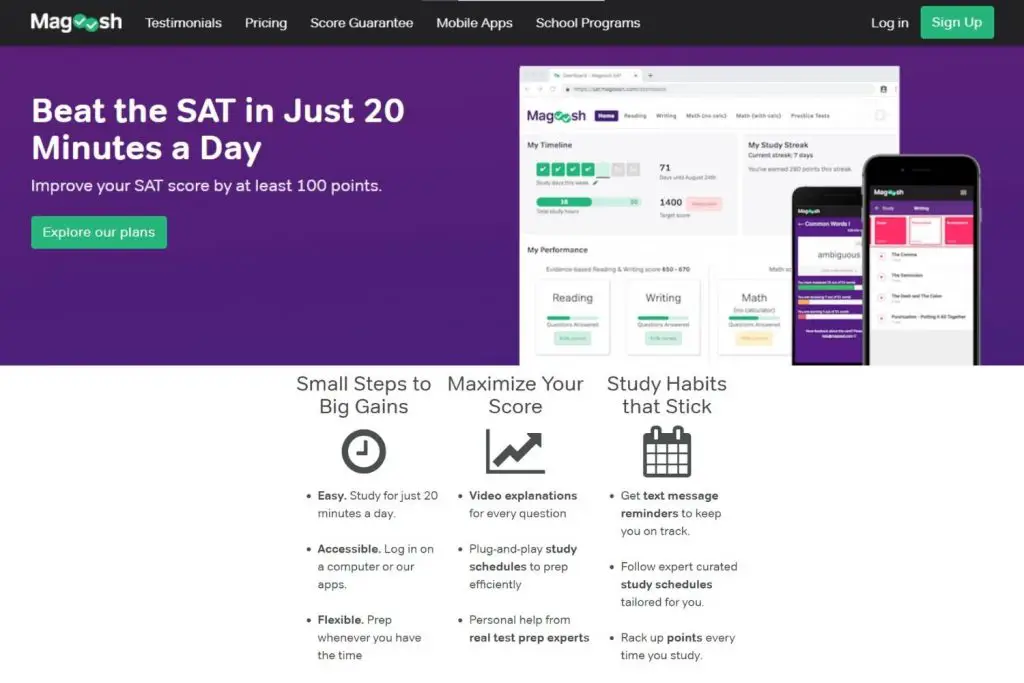 Magoosh is an education company that has been around since 2011 and has helped millions of students achieve great scores success on the SAT or improve their test scores. All of their plans are 100% online, accessible from multiple devices, and have a risk-free seven-day trial.
Magoosh is ideal is you love to study on your own. It comes with access to 200+ video lessons with explanations, 1,750 practice questions, three exams, and targeted study schedules to guide your practice.  All options include email assistance, a seven-day money-back guarantee, and a 100-point score improvement guarantee. Plans start at $100 for one month, or you can sign up for a one-year program for just $129.
 Pros
Affordable
Score Guarantee
Personalized dashboard to track progress
Great Customer Support
Cons
No Private Tutoring Support
Only Offer Self-Paced Option
Read our full Magoosh SAT Review.
The Princeton Review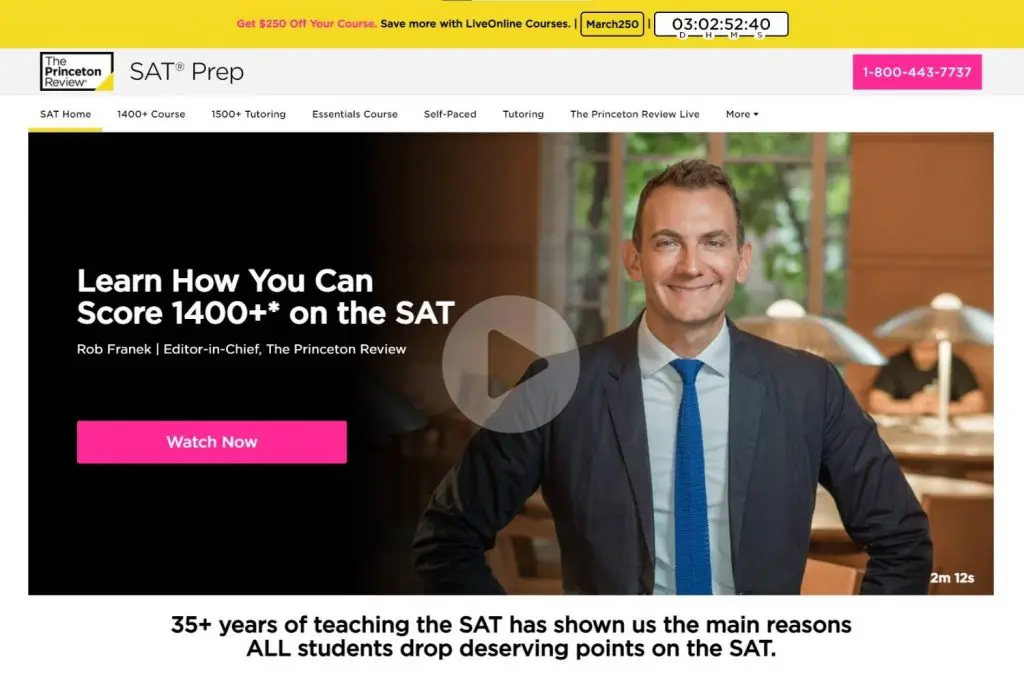 The Princeton Review has excellent name recognition. Founded in 1981, they offer a wide range of resources, like test prep, tutoring, admissions assistance, and self-help books.
Princeton Review's SAT prep course focuses on high-quality video instruction. Each lecture breaks down essential and difficult topics into concepts that students find easy to understand—no matter your skill or learning style.
The Princeton Review offers students a variety of options for students. Its self-paced course costs $299 with the option of adding 10 hours of tutoring for an additional $290. Their 1400+ and 1500+ courses promise just that—scores of more than 1400 or 1500—guaranteed! You'll get live online or in-person instruction, tons of exams to take, and 24/7 tutor support. On top of everything else, you'll get prep books, access to their PSAT and ACT prep courses, several AP online video lessons, and a score increase guarantee. You can also see our Best ACT Prep Course here.
Pros
PSAT and ACT Prep Included
Variety of Options
Quantity of Questions and Tests
Score Guarantees
Cons
Pricier Program
Time Commitment
Kaplan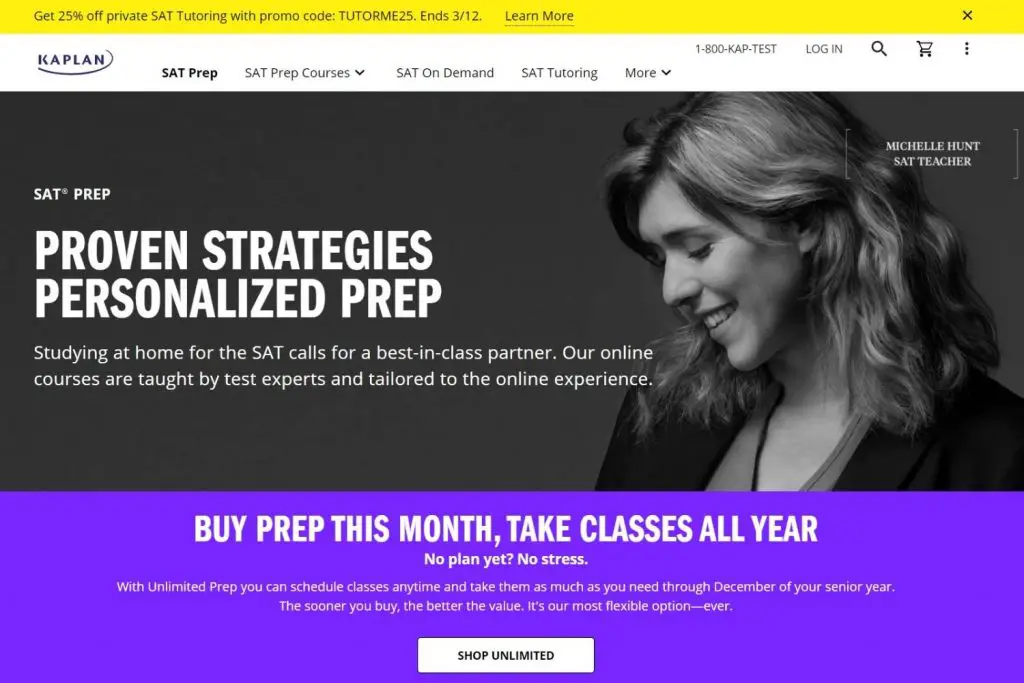 If you're like most high school students, odds are that you have heard of Kaplan and their many educational resources. One of Kaplan's biggest selling points is the wide range of course materials that they offer students.
Kaplan's On Demand course lets you prepare from the comfort of your own home, while the SAT Live course offers instructor-led class live or on-demand classes. It comes with access to over 40 hours of video lessons, 18 hours of live online instruction, tons of practice questions, and the most up-to-date SAT prep books. You can see our Best SAT Prep Book here.
The optional tutoring package gives you all the features of the SAT Live course, plus access to 10 – 40 hours of private 1-on-1 tutoring, four full-length practice exams, and access to on-demand practice questions. Plans start at $99 and run from 1 – 6 months.
Pros
Printed Course Materials
Wide range of course offerings
Live and interactive instruction (The SAT Channel)
Access to PSAT, and ACT Prep Included
Cons
Read our full Kaplan SAT Prep Review here.
PrepScholar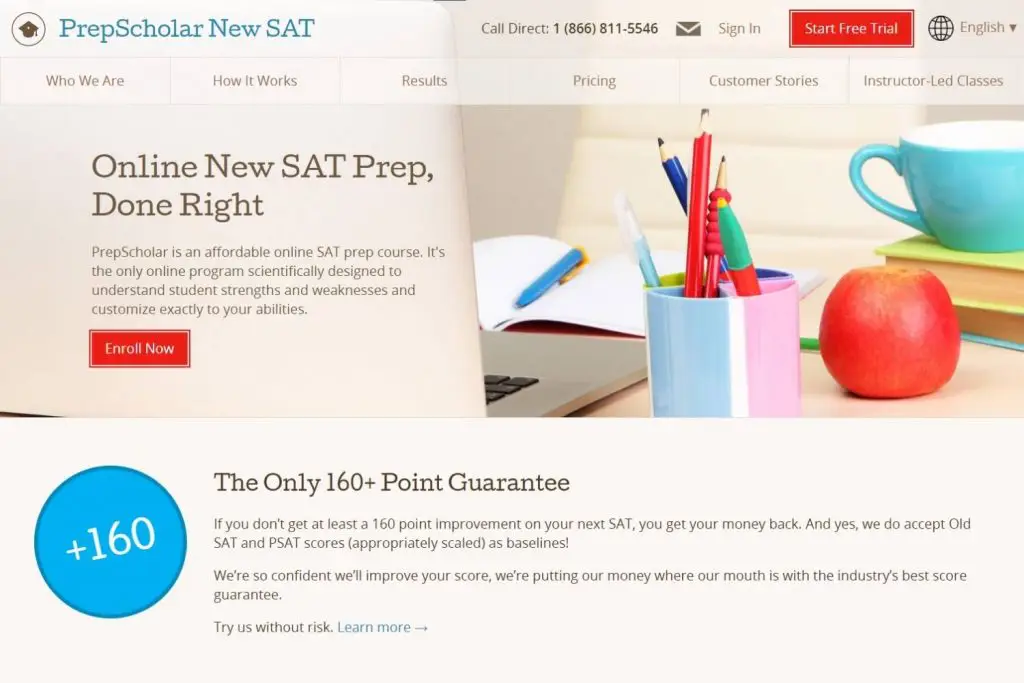 Harvard grads Allen Cheng and Fred Zhang founded PrepScholar because they were fed up with expensive SAT prep classes and sub-par teaching. They mastered the SAT and created PrepScholar to share their strategies with students like you.  The PreScholar instructors are just as gifted and will motivate you with weekly reports, progress trackers, and customized feedback.
Their Complete SAT Online Prep Course costs $397. They'll create a personalized course, focusing on your unique needs, skills, and schedule. It includes one year of access, 210+ hours of content, 7,100+ total practice questions, 700+ problem-solving videos, and ten real practice exams.
PrepScholar's PrepScholar Class will run you $895 and includes access to expert-led classes in their innovative online classroom. Their Complete+ Tutoring program is tailored just for you. You can get access to 4 – 54 hours of private tutoring. They will tailor their approach based on your goals to your strategies to the topics you need to cover.
Pros
160 Point Score Improvement Guarantee
Great Tutoring Options
Expert Instructors
Cons
Pricey Program
No Mobile App
See our full PrepScholar SAT Review here.
Testive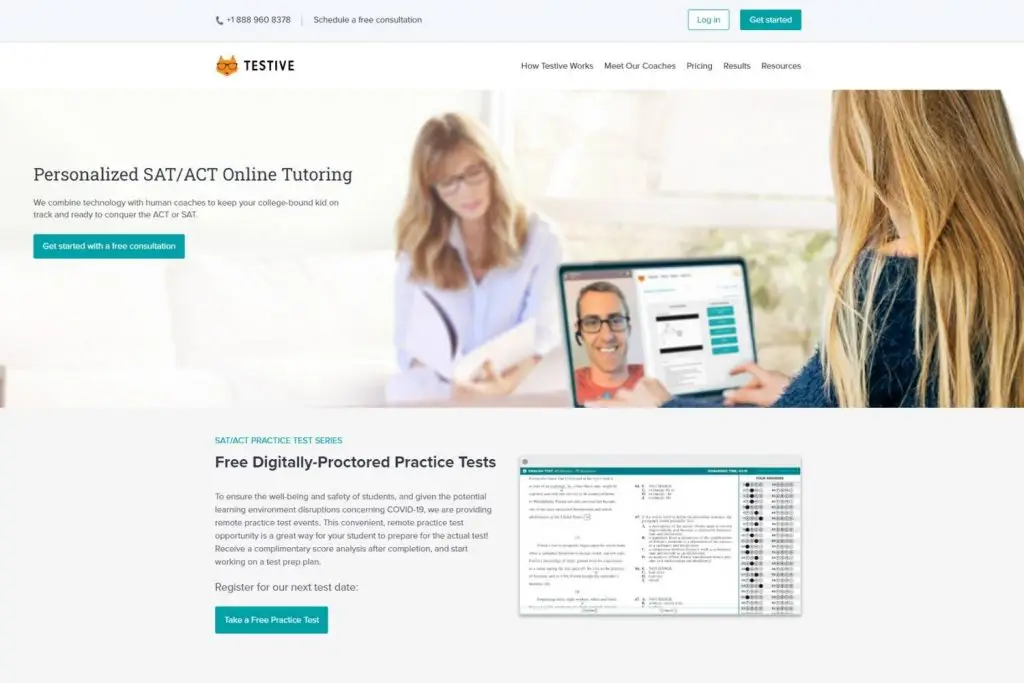 Testive combines the power of technology with human coaches to prepare students like you to crush the SAT. Testive has several prep options that focus on building a relationship between you and your coach. All options include a two-week free trial and a money-back guarantee. If you don't want a tutor, Testive will let you use their online learning platform and content for free.
All of their plans include live 1-on-1 coaching sessions, personalized lesson plans, unlimited access to 3,000+ questions, over 50 hours of instructional videos, customized weekly assignments, and priority email and phone support
The $799 Bootcamp course is designed to get you in shape fast! The Bootcamp last 4 – 6 weeks and includes two one-on-one video chats with an instructor.
The Coaching option allows you to spread the material over more time and do lots of learning, practicing, and reviewing before the test. This option comes with weekly individual lessons with your Testive tutor for $399 per month. The Coaching Plus package includes an extra one-on-one session each week. This option is ideal if you need a more hands-on approach or more help in a specific area. If you need the extra help, it will run you $599 per month.
Pros
Daily Assignments
Parent-Centric
Adaptive Technology
Cons
Very Expensive
Requires Time Commitment
Kranse Institute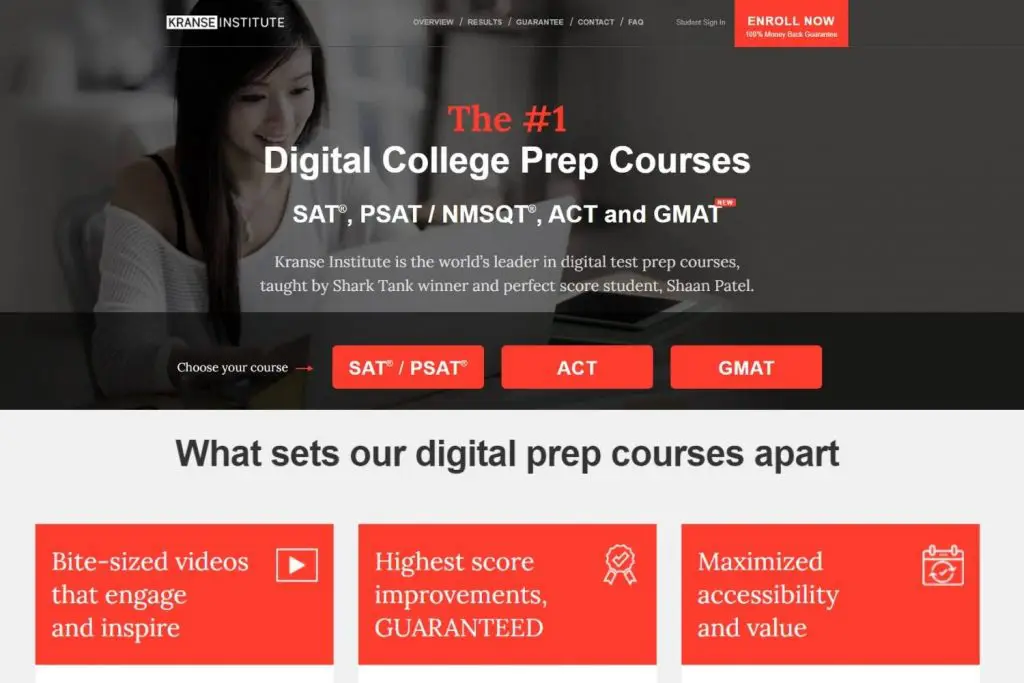 Shaan Patel, perfect SAT scorer, and Shark Tank winner, developed the Kranse Institute SAT course, knowing how crucial standardized test scores are to students in the college admissions process. He guarantees that his online course will help you get higher SAT scores.
The SAT Prep Expert course is an easy-to-navigate program with clear content, proven test-taking strategies. You can access the course 24/7 through either mobile and desktop platforms. The course consists of 204 ten-minute videos, broken down into twelve distinct lessons. The premise is that it's easier to digest short videos, and you can develop strategies that will prepare you to face the SAT with confidence.
Kranse doesn't come with practice questions because Patel believes that questions from different sources can actually train your brain incorrectly, and hurt your SAT score in the long run. You'll have to print out the practice SATs to take them.
For $249.99 you'll get access to 147 video lectures instructed by Shaan Patel, 540 days of access, progress tracking and lifetime access to the Kranse mobile app
Pros
Unique Approach to SAT Prep
Easy to Navigate
Focused Video-Lessons
18 Months of Access
Cons
No Practice Questions
Unproven Long-Term Track Record
What is the Best SAT Prep Course?
Let's review the features of the top six SAT test prep courses on the market, compare them to each other, and rank each of them overall.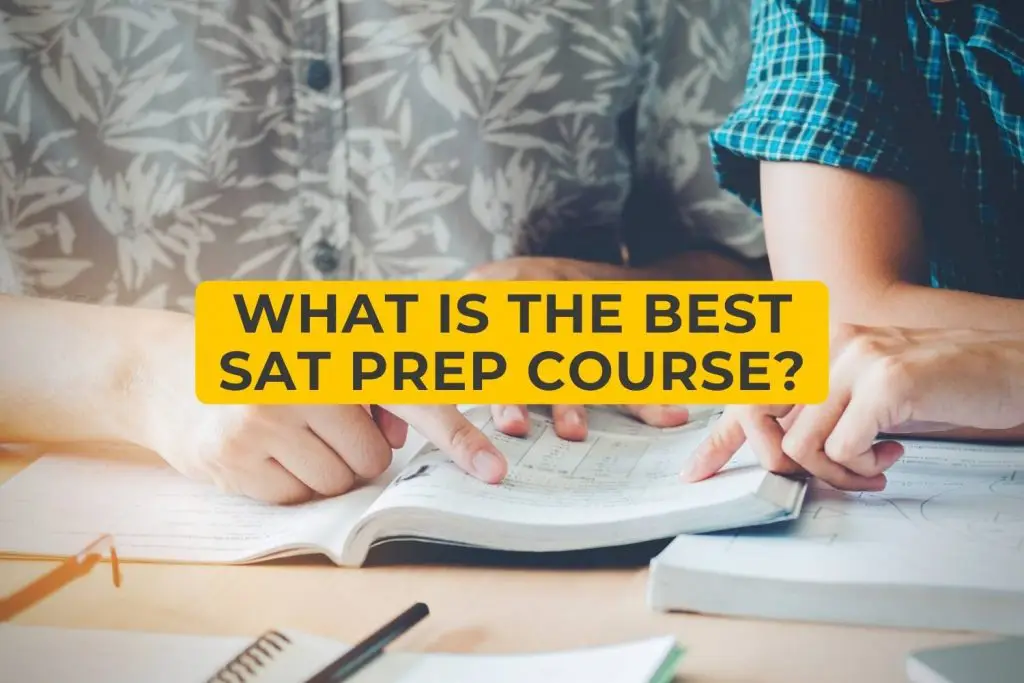 Pricing
When it comes to getting into your dream college, you want to make sure that you pick the SAT prep course that gives you the best chance to crush it. Self-paced programs will give you the best bang for your buck. It's when you add in-person classes and tutoring that the price tag can really jump.
For the basic self-paced course, Magoosh and Kaplan are a bargain. Kaplan's live online course is a great price for what you get, but Magoosh gives you access to their course for 12 months.
Kranse Institute gives students access to their SAT course for 18 months but does not offer any practice questions with their course. Testive is the most expensive course we reviewed, but you get really great personal support and coaching.
Make sure that you look at all of the features of the SAT prep courses before you buy. Most of the programs offer a free trial period to see if the course is the right fit. Make use of that feature, so you don't end up regretting your choice.
Top Pick for Pricing: Magoosh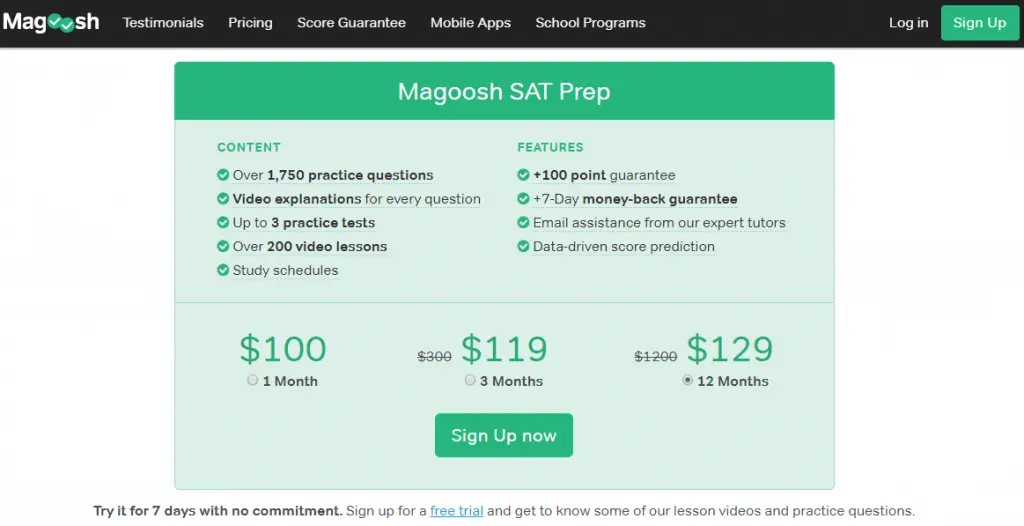 Practice Materials
Full-Length Practice Tests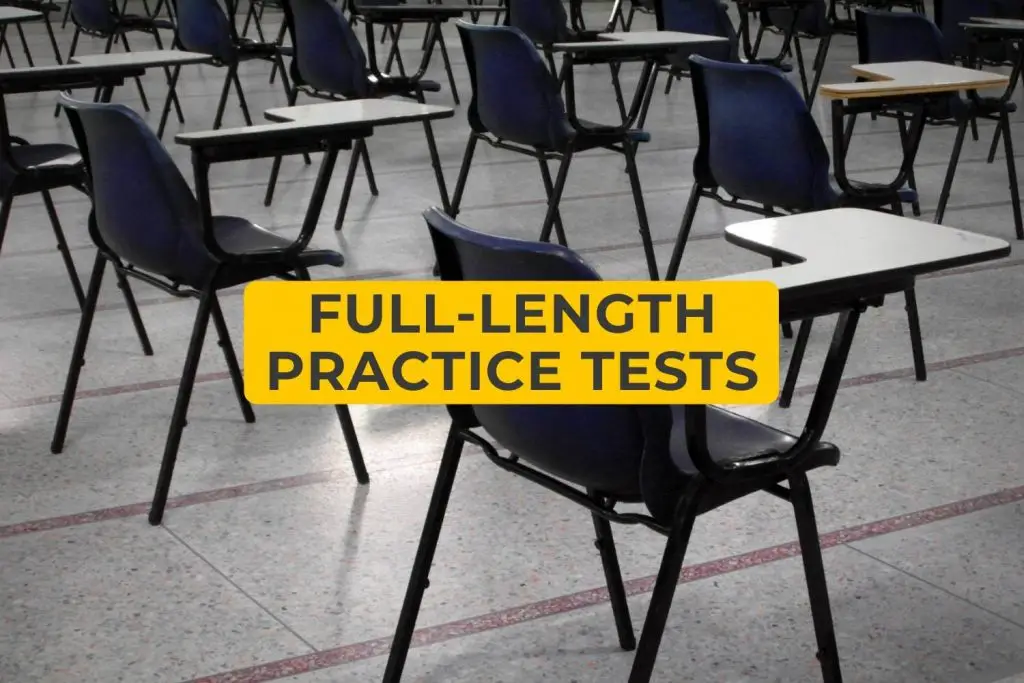 When it comes to getting the top score on the SAT, you'll want to make sure to take as many practice exams as possible. The more practice exams you take, the better you'll know the material, and the more prepared you'll be for the SAT.
PrepScholar and The Princeton Review top the list in this area, giving you access to between 15 and 24+ practice tests as part of their basic program. More is not always better. Kaplan touts their "test day" experience by offering eight practice exams and the option of proctoring the full-length exam to simulate best the feeling of taking the real test.
Top Pick for Practice Tests: Kaplan
Practice Questions
Practice makes perfect when it comes to practice questions too! In addition to offering enough questions to prepare you for the SAT, the prep course must also be adaptive, allow you to set the pace, and show you where you need to improve.
The Kranse Institute does not offer any practice questions as part of their program, but they advertise that fact. The company feels like its method is proven to get top results. In the end, you'll have to decide how important practice exams are to you.
PrepScholar offers you access to more than 7,000 questions, and its detailed answer explanations for every question and customized diagnostic quiz allows you to create a study plan customized to your ability.
Even though Kaplan SAT doesn't offer the most practice questions, its personalized approach to learning creates customizable practice quizzes based on your strong and weak areas. Kaplan's "test-like" questions prove your understanding. If you answer wrong, the instructor will walk you through the solution with a detailed video.
Top Pick for Practice Questions: Kaplan
Guarantees
All of the best SAT test prep programs want to make sure you and your family are happy with its product. Some will return your money if you're not happy, and some will promise a higher score after you complete their course. All of the programs offer a risk-free trial and you'll get a higher test score after taking their course.
PrepScholar offers the best score increase guarantee, promising a 160-point improvement. However, The Princeton Review goes one step further. Its 1400+ and 1500+ programs guarantee that you'll achieve those scores (and better) after completing each of those online SAT programs.
Top Pick for Guarantees: The Princeton Review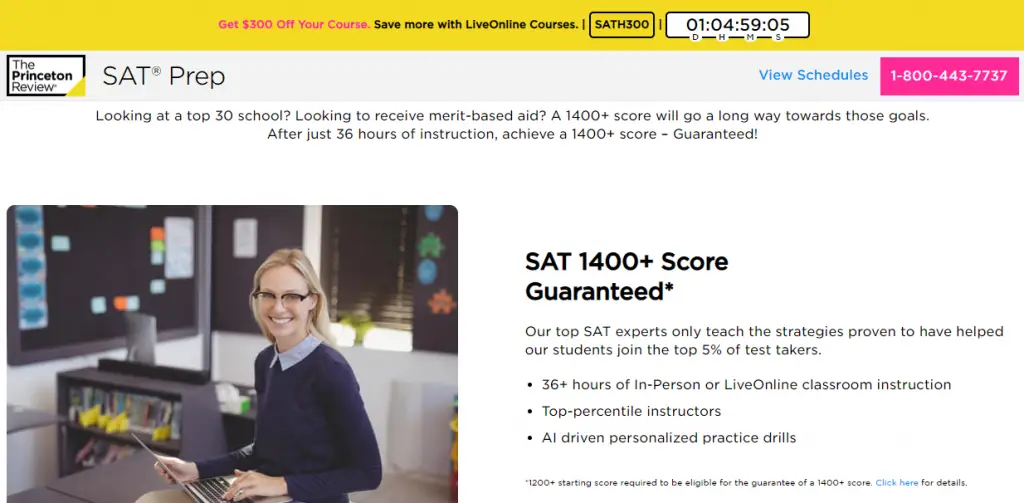 Instructional Method
SAT prep courses employ three methods for delivering instruction: self-paced, live online, and in-person. You'll need to decide which method is right for you based on your learning style and how much time you have until you will take the test.
In-Person Classes
If you want to sit in on an SAT test prep class, Kaplan SAT and The Princeton Review are the only reviewed courses that offer that feature. They ensure that class sizes are small, so you'll get the right balance of individual attention and active participation. You'll need to check the availability of in-person classes on their websites for the closest classes near you.
Kaplan's in-person classes are run by expert instructors and include access to 18 hours of in-person instruction. However, the nod in this area goes to The Princeton Review. Their 1400+ and 1500+ courses include 28 – 36+ hours of 1-on-1 and small group instruction at a number of locations.
Top Pick for In-Person Classes:  The Princeton Review
Live Online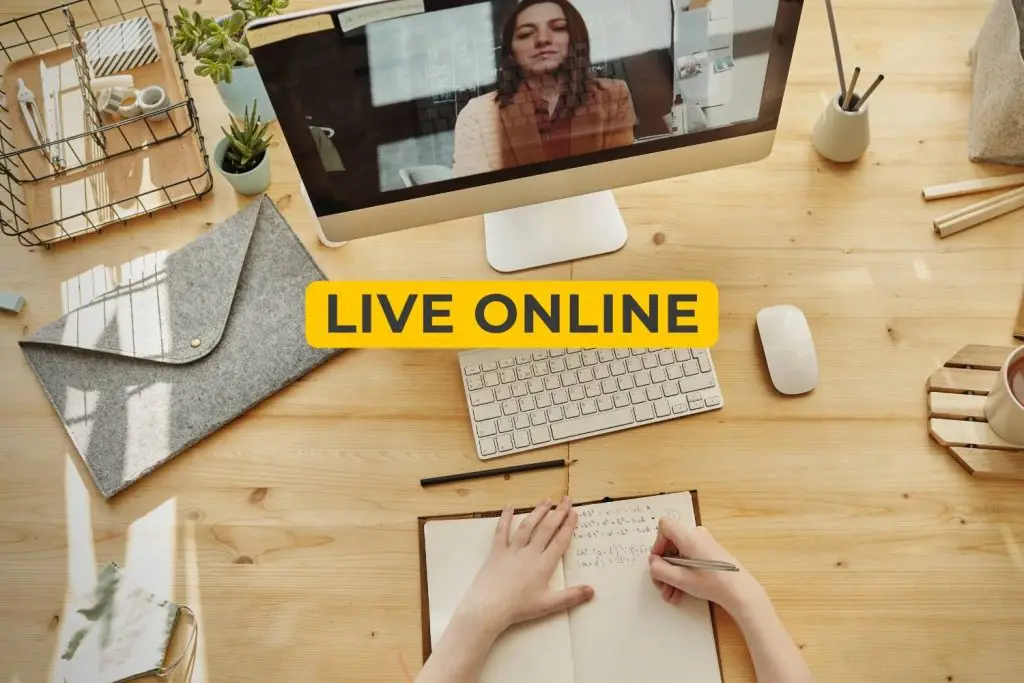 These classes offer the structure of in-person classes without the hassle of traveling to a classroom. The top courses have expert instructors and access to real-time feedback during each lesson. All of the reviewed courses offered live online lessons except The Kranse Institute and Magoosh.
The Princeton Review offers the top live online experience, giving you access to 25 hours of classroom time. Classes are capped at eight students to ensure students receive individual attention from their instructor.
 Top Pick for Live Online Course: The Princeton Review
Self-Paced
All of the online SAT courses have a self-paced component, but Magoosh and The Kranse Institute are 100% self-paced courses. You'll have to be disciplined, take charge of your learning, and complete all of the lessons before it's time to take the SAT. For these self-paced programs to work, they need to be adaptive and customizable to prepare you for the exam.
Since Magoosh hangs their hat on being totally self-paced, they do a great with their self-study program. Their dashboard keeps you on task, and its adaptive study tools automatically design or allow you to build a personalized program to maximize your study time.
Top Pick for Self-Paced Course: Magoosh
Course Materials
All of our ranked SAT courses are online and rely on video lessons and electronic versions of their course resources. There are a couple of SAT courses that do offer hard copies of their coursebooks to supplement their online resources.
Kaplan SAT has a robust selection of offline prep resources that supplement its online lessons, practice tests, and questions. With all of Kaplan's packages, you'll get their most up-to-date prep books.
The Princeton Review is also famous for its SAT study materials. Their programs come with their series of strategy guide books like The Official SAT Study Guide and the SAT Manual, in addition to their standard online and print course materials.
Top Pick for Course Materials: The Princeton Review
Standout Features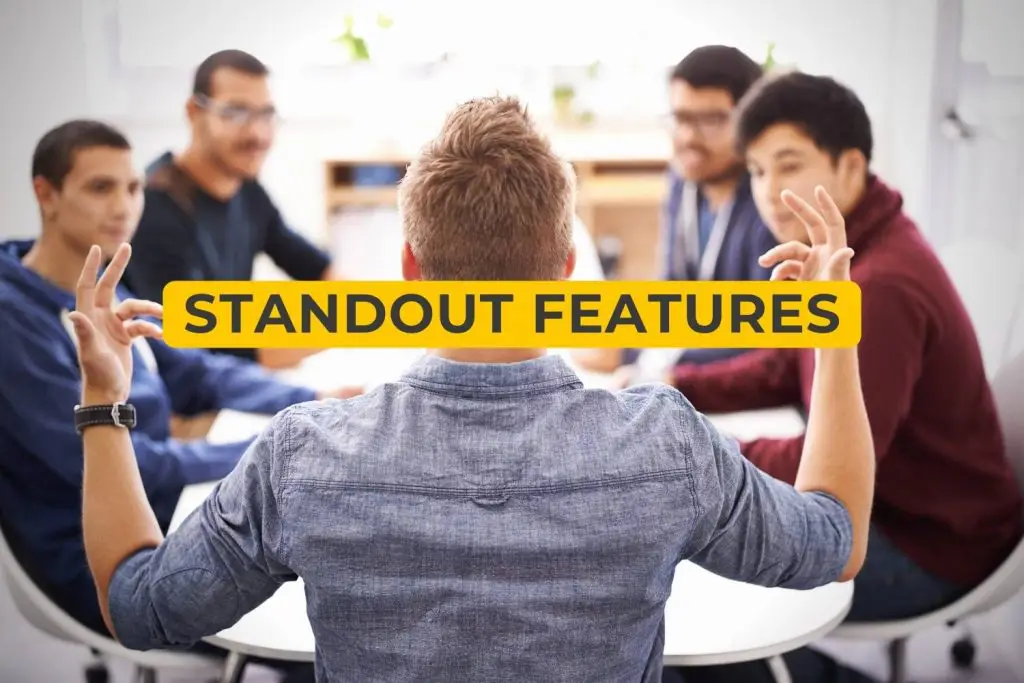 All of the SAT prep programs we reviewed have features and resources that will help you ace the SAT or significantly increase your test score. But now that you have seen the pros and cons of each course and which programs have the top features, check out what makes each program stand out from the rest.
The Princeton Review has the best in-person and live online classes on the market.
Magoosh has a personalized dashboard that tracks your progress and is one of the most affordable options.
Kaplan has plenty of adaptive questions and plenty of hardcopy course materials.
PrepScholar offers access to a personalized course that tracks your progress and motivates you to learn.
Testive offers the best personal approach to SAT prep with professional coaches.
Krance Institute has a new approach to SAT prep and touts its video lesson approach to learning.
Top SAT Prep Course: Magoosh SAT Prep
In a hurry? Check out our deal here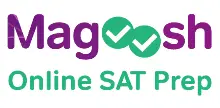 SAT Prep Course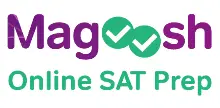 Zero Risk, 7-Day Money Back Guarantee
Conclusion
Use The Princeton Review if:
you want access to plenty of SAT practice questions and tests.
you want access to hardcopy course materials included.
you want the course that adapts to your level and builds on your progress.
Use Magoosh if:
you are on a budget but still want an excellent SAT prep course.
you want access to targeted study schedules to guide you.
you want a personalized dashboard that tracks your progress.
Use Kaplan if:
you want the top pick for the number and quality of practice questions.
you want access to unlimited prep for PSAT, ACT, SAT for your entire senior year.
you want access to a wide range of online and printed course materials
Use PrepScholar if:
you want weekly reports, progress trackers, and focused feedback.
you want a personalized course with tons of content and practice.
you want access to private tutors that tailor their approach based on your goals.
Use Testive if:
you want to work with a professional coach.
you want a parent-centric approach to the SAT process.
you want a program that adapts to your needs and schedule.
Use The Kranse Institute if:
you want a try a new and unique approach to SAT prep.
you want a program that uses short video lessons to focus your learning.
you want a free mobile app and a full SAT walkthrough.
Related Topics: