With a wide variety of companies offering MCAT review courses, how do you choose? That's where we come in. We've picked two of the most popular and top-rated prep courses on the market to review — Princeton Review and Kaplan.
$1,799-$2,699
Tutoring from $3,699
5 months


$1,499-$2,999
Tutoring from $2,000
12 months


Practice Questions – 10,000+

Full-Length Practice Tests - 16

Practice Questions – 1,000+

Full-Length Practice Tests - 16

Online (self-paced and live), in-person

Online (self-paced and live), in-person

Higher score or your money back
Free repeat if not happy

Higher score or your money back
510 and 515 score guarantees (with program enrollment)

Live in-person or online instruction, tutoring

Amount of study materials, live in-person or online instruction, tutoring

7 subject-specific review prep books

10 subject-specific prep books
In this article, we'll outline the pros and cons of each course and highlight the best features of both MCAT prep courses. We want to help you make the most informed decision and help you on your journey to rock the MCAT! So, let's take a look at what Princeton Review and Kaplan MCAT prep courses have to offer.
In a hurry? Check out our deal here

Kaplan MCAT Prep Course

Just reduced pricing on all of their courses.
Princeton Review vs. Kaplan MCAT at a glance
Princeton Review MCAT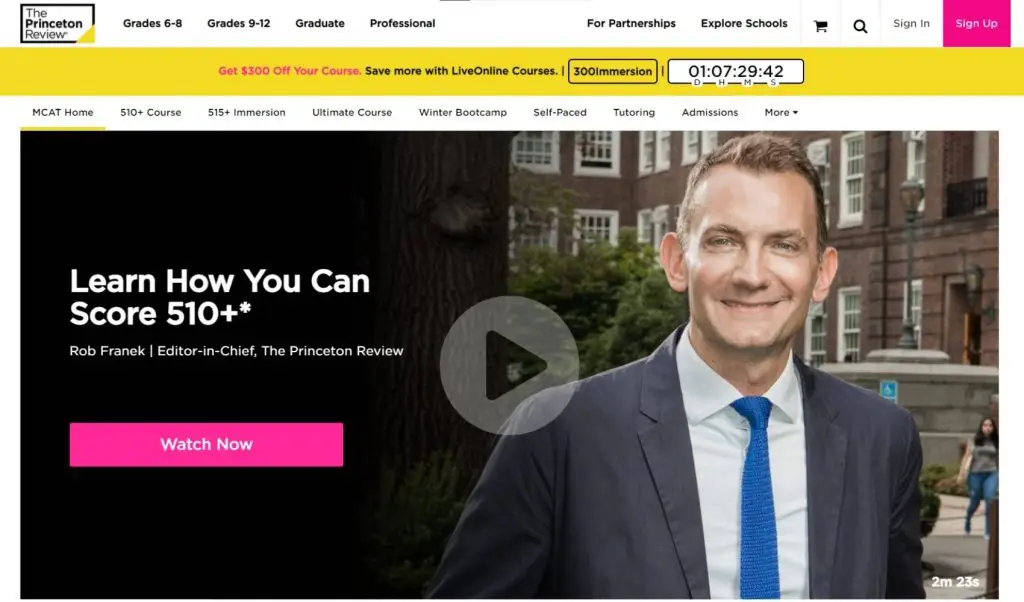 Princeton Review MCAT has excellent brand recognition. The company was founded in 1981 and offers a great variety of services like test prep, tutoring, admissions assistance, and printed prep books. Their MCAT prep course focuses on high-quality video instruction with lectures that break down essential and difficult subjects into concepts that are easy to understand. One of their best features is their detailed score reports that help you gauge your progress. The course has diagnostic exams that measure your improvement in each different MCAT subject. These diagnostic exams will help you save time by focusing your study efforts on the subjects you need to improve.
See our full breakdown of the Best MCAT Prep Courses here.
Princeton Review MCAT offers a wide range of MCAT prep courses. Their Self-Paced course runs $1,499, with the option of adding 10 hours of tutoring for an additional $2,000. The Ultimate Prep Program offers 123 hours in the classroom—in person or live online for $2,499.  Did you know that going from 500 to 510 MCAT score triples acceptance rates into U.S. Medical Schools? If you sign up for their 510+ ($2,999) or 6-week 515+ Summer Immersion courses ($6,499), they will promise you just that—MCAT scores of more than 510 or 515—guaranteed! You'll get live online or in-person instruction, tons of exams to take, and a one-on-one expert study manager. On top of everything else, you'll get 10 subject-specific MCAT prep books, 500+ videos to help you learn the material, 16 practice tests, and an MCAT score guarantee.
Pros
Number of practice tests
Course software (diagnostics and detailed reports)
Variety of options (including in-person instruction)
MCAT Exam Score Guarantee
Cons
Not as many practice questions as Kaplan
Pricier than other prep options
Kaplan MCAT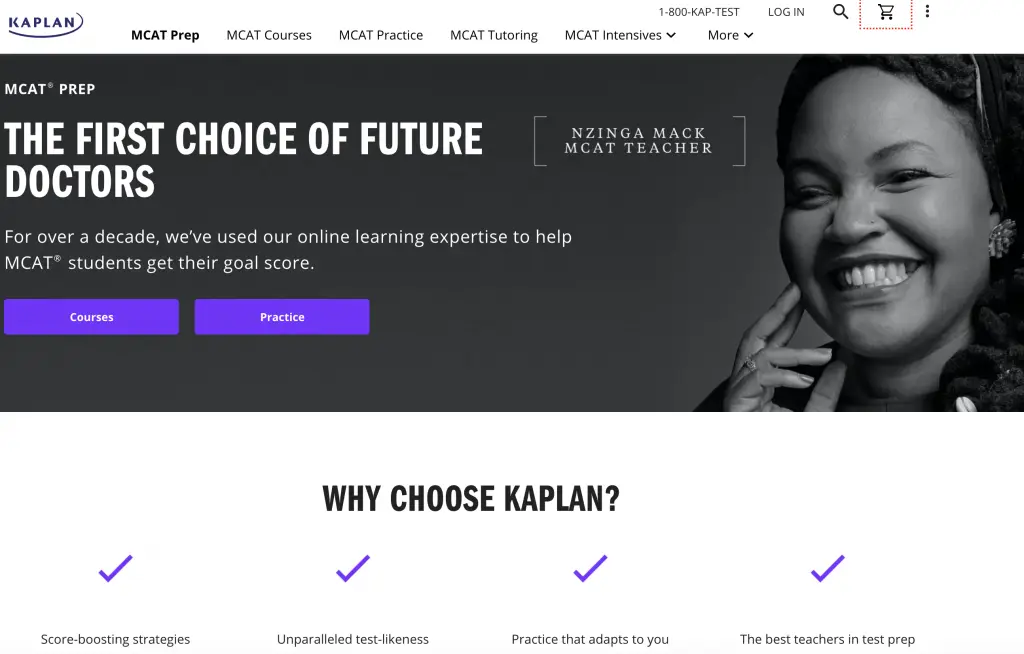 Kaplan has been a front-runner in the test prep game for 80 years. Their story began in 1938 when Stanley Kaplan started tutoring students in the basement of his parent's Brooklyn home. Today, Kaplan is one of the world's largest educational services providers—supported by a staff of 12,000 educators across 28 countries. Their online delivery platform makes all of its courses convenient and easy to use.
Kaplan's Self-Paced test prep option ($1,799-$2,299) lets you study online from just about anywhere you can get internet access. You'll get 600 hours of on-demand instruction as well as 16 full-length practice tests, 10,000 practice questions, and quiz bank that builds your skills, eight prep books for the MCAT, and online access for five months. The Live Online course offers lecture ($2,499-$2,999) and small class ($2,699-$3,199) options. Courses are instructor-led class offered either live or on-demand. There is a "Plus" option for both courses that includes three hours of tutoring and bonus materials.
The optional tutoring packages give you access to 10 – 40 hours of online or in-person one-on-one tutoring, 16 full-length practice exams, 7 prep books, and access to tons of MCAT resources. Tutoring packages run from $3,699 – $6,899. See our full breakdown of the Kaplan MCAT Review here.
Pros
Tons of prep books
Wide range of course offerings
Live and interactive instruction (The MCAT Channel)
Great brand reputation
Cons
Big price tag for only 5 months of access
No free trial
Kaplan vs Princeton Review MCAT: Which is better?
Let's look at features of both the Princeton Review and Kaplan MCAT Prep courses, compare them head-to-head, and see who comes out a winner for each feature. Here is a head-to-head comparison of some of the best features of a great MCAT course: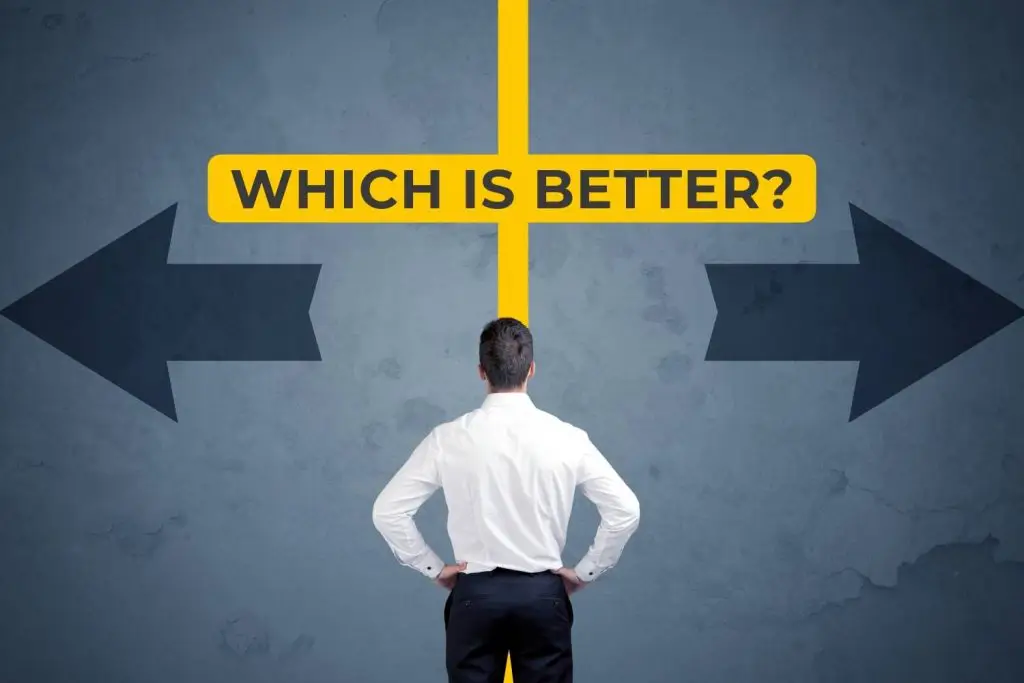 Price
You won't see much of a price difference between the two courses. Princeton Review prep courses run from $1,499 – $2,999, and you'll get 12 months of access. Their Summer Immersion Program, however, is a bit pricy, coming in at $6,499.But if you need a boot camp-like program with tons of individual attention, then it may be worth the price. Comprehensive private tutoring is $183 per hour and includes prep books, access to their student portal, 60 hours of instruction, and a score guarantee.
Kaplan offers a wide variety of options that is comparable with Princeton Review pricing. Thir MCAT prep courses cost between $1,799-$2,699, but you only get 5 months of access with Kaplan's programs. Their tutoring program comes in blocks of 10 hours, up to 40 hours of tutoring, and runs from $3,699 to $6,899. Tutoring is offered online and in-person. The cost seems high for just tutoring, but for the price, you also get access to the live online or in-person prep course and all the books and practice that they come with.
The nod goes to Princeton Review because they give you access to their course for a full 12 months.
Winner: Princeton Review MCAT
Practice Questions and Practice Tests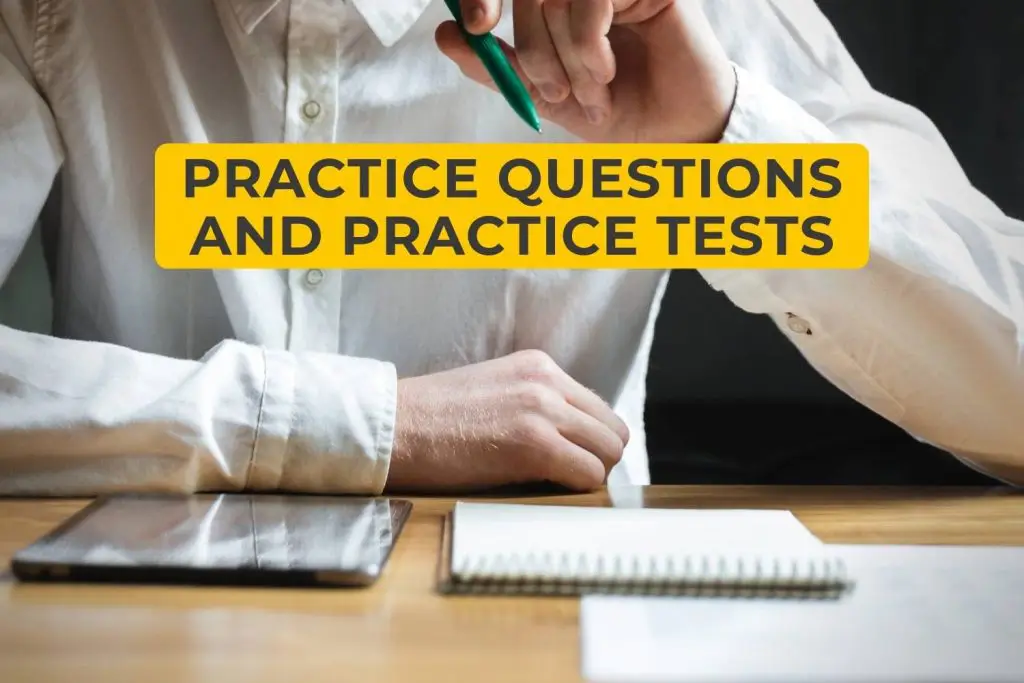 You'll find that the best way to improve your score, develop a rhythm, and prepare for test day is by taking full-length exams. Both Princeton Review and Kaplan offer 16 practice tests, so you have plenty of opportunities to gain loads of confidence when you sit for the MCAT. Kaplan shines brighter when it comes to practice questions. They offer 10,000 questions, the largest quantity of practice on the market. Kaplan's Qbank will give you nearly 3,000 more practice questions giving you a great way to develop your MCAT skills. You can filter the kind of question by type and difficulty, so you can focus your study on areas that you need to work on.
Princeton Review lags behind Kaplan when it comes to the number of practice questions. They offer only 1,000 practice questions. They do offer a better analytics program for their practice test and question. Their diagnostics and detailed reports will let you personalize your practice so you can concentrate on areas where you need the most help.
Winner: Kaplan MCAT
Trial Offers and Course Guarantees
Almost all of the top MCAT prep courses will offer you some sort of guarantee, whether it's your money back if you're not happy or a promise that you'll improve your score. Let's see what Kaplan and Princeton Review guarantee if you choose their course.
The Princeton Review lets you try their entire 14-day biology class for free! You will get access to every single lesson. The trial includes all of their Biology diagnostic exams, on-demand course videos, a full-length practice exam, and a detailed, interactive score report with in-depth explanations for every item on the practice exam.  Princeton Review higher score guarantee promises you a higher score or your money back. If you enroll in the 510+ or 515+ programs, they promise you'll get those scores—or higher!
Even though Kaplan doesn't offer a free trial or their course or modules, they do offer some free events that will highlight what Kaplan can do for you. Reserve your seat in a free event today! Kaplan also wants to make sure that you are happy with their course and your MCAT test results. If you are unhappy with either–for any reason–you may retake the same course for free. If you choose a tutoring option with your retake, you will get the tutors at a discounted price.
Winner: Princeton Review MCAT
Prep Course Materials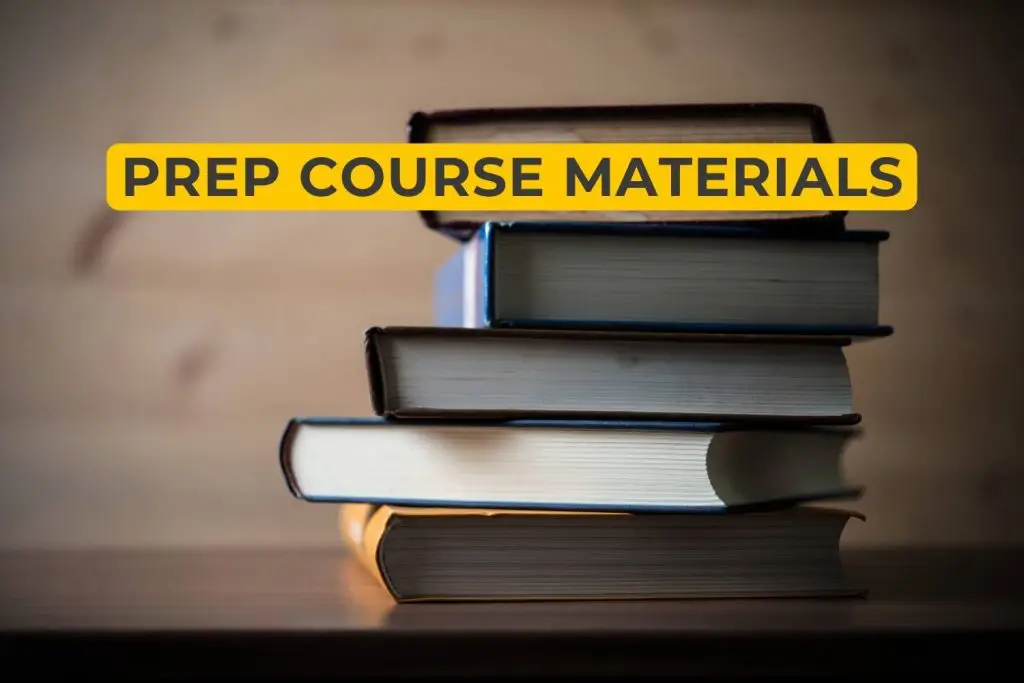 When it comes to prep books, you won't have to choose! Both courses offer a robust set of print study material. Both Princeton Review and Kaplan offer some of the best hard-copy course materials on the market. Both companies offer print prep books that supplement their robust online video lessons, practice tests, and questions.
Kaplan offers their MCAT Complete 7-Book Subject Review 2020-2021 that is included in all of their courses. This set includes updates that reflect the latest, most accurate, and most testable materials on the MCAT. They have revised the layout of the books to make them more streamlined and intuitive. This makes reviewing the material much easier, saving you time.
Princeton Review MCAT books are also an excellent resource. All of the courses come 10 MCAT prep books, 3 of the titles are exclusive to their students, and 7 are subject-specific MCAT review books.  The Princeton Review prep books not only include a comprehensive content review for each section but includes vital test-taking strategies and study tips necessary to rock the MCAT.
Winner: It's a tie!
Learning Experience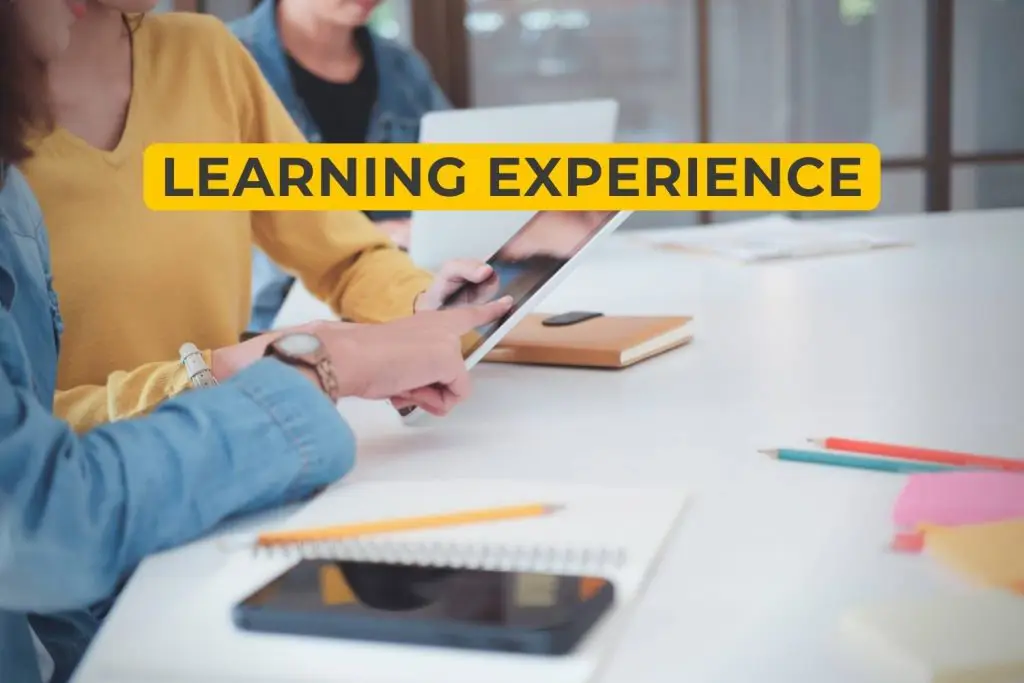 If you don't have a rewarding and productive learning experience, then it doesn't matter how many questions or prep books a course offers. The course must adapt to your skill level, track your progress, and give you the feeling that you are moving towards what each course is ultimately designed for—MCAT success.
Kaplan's MCAT course platform integrates videos with an intuitive text-based communication technology system. All online classrooms incorporate an interactive whiteboard tool that gives you the feel of an interactive virtual classroom. Kaplan offers a tailored experience using their trademarked Smart Report. This analyzes your performance so that you can track your progress and figure out your strengths and weaknesses. The report will tell you areas to study so you can make the best use of your study time. The Kaplan dashboard shows you how your test scores trend over time.
Kaplan's best feature is its much-touted MCAT Channel. It provides expert-led live streaming and on-demand interactive lessons and instruction. You won't find this kind of feature in Princeton Review MCAT.
Princeton Review offers a great learning experience as well. Their practice drills are unique in that they are MCAT-styled practice tests that are meant to prepare you and make you test ready. You'll find 235 of these drills that consist of over 1,520 questions. These tests will prepare you and help you be ready for test day. The live online course provides all your tools and resources online, and benefit from the interaction with instructors. From your student portal, you have access to all the exclusive drills and standalone digital content like their extensive library of videos called MedFlix.
Princeton Review MCAT also proved you with score reports to identify your weak areas. As you go through the course, you'll take interactive practice questions and diagnostic tests that will yield a score report for each test. The 16 full-length online practice tests will simulate test day by following the format and time limits of real MCAT exams. The post-test analysis will also identify your strengths and weaknesses.
Princeton Review also believes that getting into med school is not just about the MCAT. Their counseling team is available to give you comprehensive guidance through the medical school application and interview process. This hands-on help does require an additional fee.
Winner:  Princeton Review MCAT
In a hurry? Check out our deal here

Kaplan MCAT Prep Course

Just reduced pricing on all of their courses.
Conclusion
Use Princeton Review MCAT if:
you want plenty of practice exams.
you want great analytics to gauge your skills.
you want a variety of course options (including in-person classes and one-on-one tutoring).
you want a great set of prep books included in the course.
Use Kaplan MCAT if:
you want the most practice questions offered to get you ready for test day.
you want the most live and interactive instruction available (The MCAT Channel).
you want a great series of MCAT prep books included in the course.
you want the option to have a live instructor as part of your course.
Read More About the MCAT