SAT (Scholastic Assessment Test) is a Standardized College Admissions Test administered by the College Board.  The SAT Test was originally taken from the Army IQ test and was used as an admission test for college in the mid-1920s. It later became a standard test for college applicants in the 1940s.
Most graduating high school students want to pursue their education in colleges and universities.  But before they can do that, they need to pass a standardized test which will measure how ready they are for college. Most colleges and universities in the US require students to achieve a certain range of scores from a standardized test before they allow these students to enroll.

Here you will learn what you need to know about SAT and how to get a good SAT score.
Check our SAT Test Dates
Why Take The SAT?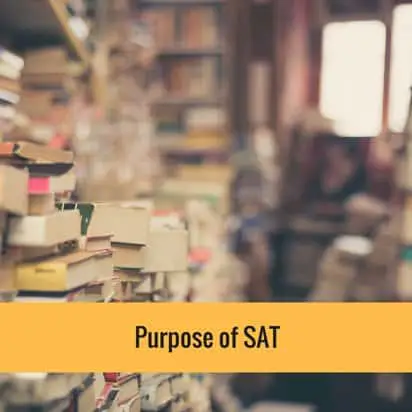 The SAT is created to help both students and colleges. For colleges, the SAT helps them filter which students have enough knowledge and intelligence to compete at the level of standard in their curriculum.
Colleges and universities do not want many students to fail because that would damage the reputation of their institution. The SAT also helps the students by making sure that they could only get into a college that's right for their interests and abilities.
Here are 3 main reasons why you would want to take the SAT:
Get into a good college or university. Most colleges and universities require SAT test scores. Taking the SAT also means opening more opportunities for you. You can better choose colleges when you have a good SAT score.
Increase chances winning college scholarships. You will qualify for more scholarships when you take the SAT. If you score high, you might improve your chance of getting a partial or full scholarship.
It can help you with your future career. It helps you in two ways. First, your SAT scores will tell you what your strengths are and what you need to improve on based on your scores. This will help you better choose your college major and careers. Second, you can use your SAT test score to boost your resume especially for your first job. Some jobs also require SAT scores.
We have SAT Practice Tests HERE
How The SAT Started
SAT has gone a long way from the time it was created until now. Prior to 1901, college admission tests were carried out by colleges and universities themselves, which presents a big problem for both schools and students alike. Students who want to take the entrance exam of a college in another state would have to travel far before they can do so. On the other hand, colleges and universities are limited to the number of top quality students they can admit.

That is why in 1901 College Entrance Examination Board was formed.  The board, set up by 12 presidents of the leading universities in the US, aimed to standardize college entrance examinations.  In 1901, the first standardized college admission test was conducted. However, a change is soon to come.
In 1905, the IQ test was invented and was administered to army recruits to help choose which among them are "officer material."  The college College Entrance Examination Board became interested in applying the IQ test in their own exams. Years later in 1926, the first SAT was introduced to high school students and it evolved from that point on with several changes through the years. The most important changes were the format changes that happened in 2005 and 2016.
Start reviewing with our helpful contents: SAT Math Practice Test
2005 Changes
The changes were implemented in part to respond to some criticism lodged against the test, namely that SAT does not accurately reflect student knowledge and does not accurately predict college preparedness. These changes were made by the College Board to the SAT in 2005:
     Removed analogy and quantitative comparison questions
      Added short reading comprehension passages
      Added higher-level math concepts
      Added a writing section.
      Length increased to 3 hours and 45 minutes (not including breaks)
      Perfect score changed from 1600 to 2400.
Related Topic: ACT vs SAT: A Comparison of basic structural and logistical differences & ACT vs SAT: Scores
2016 Changes
Another Major change in the SAT happened in 2016. The plan to redesign SAT was announced in 2014 but was only implemented in March 2016. The changes were made to incorporate to the actual learning and work encountered by high school students in their classrooms.
These were changes made to the SAT in 2016:
      Emphasis on the use of evidence to support answers
      Shift away from obscure vocabulary to words that students are more likely to encounter in college and career
      A math section that is focused on fewer areas
      A return to the 1600-point score scale
Learn more: SAT Registration
SAT Test Subjects
As a standardized test for college admission,  SAT tests a students skill and knowledge that they studied in high school.  The SAT test is divided into three major sections:
Reading Test
Writing and Language Test
Essay
Math Test
The essay test is  offered if your target college or university requires it. Here is an overview of the sections:
Related Topic: SAT Scores
Evidence-Based Reading And Writing
This section is divided into two subsections. One is focused on reading skills and the other is focused on  language and writing,
Here is what to expect on your Writing and Language test:
It has 44 multiple choice questions
It is focused on vocabulary in context, grammar and editing skills
It is limited to 35 minutes
Here is what to expect from the Reading test:
It has 52 multiple choice questions
You have to read passages or pairs of passages dealing with literature, historical documents, natural sciences and social sciences
You are given 65 minutes to answer all the questions
Visit our website: SAT Requirements
Math Test
The math test is also divided into two sections: The first section allows the use of a calculator and while the second one doesn't allow it.
Here's what to expect on the SAT Math test with calculators allowed:
You have to answer 38 questions
Topics are Algebra I, Algebra II, Trigonometry
You are given 55 minutes to answer all the questions
Here's what to expect from the no-calculator section:
You have to answer 20 questions
Topics are Algebra I, Algebra II, Trigonometry
You have 25 minutes to answer all the questions
The Topics included in the SAT Math Test are:
Heart of Algebra
Problem Solving and Data Analysis
Passport to Advanced Math
Additional Topics in Math
More review materials: SAT Languages Test
Heart Of Algebra
As the name suggests, this topic is all about the algebra. We are talking about systems of equations,  primarily linear equations, absolute values, and inequalities.
Problem Solving And Data Analysis
This topic is on the Math Calculator subsection only. In this topic, you will be dealing with data interpretation such as reading charts, interpreting graphs and tables. You will also encounter percentages, rates, linear and exponential relationships, ratios, and probability.
Passport To Advanced Math
This topic contains advanced questions about the structure of equations and expressions, and how to rearrange them. You may have to create an exponential function, solve a quadratic equation, and manipulate polynomials.
Learn more about SAT Science Test, Topics & Subjects Content
Additional Topics In Math
This topic deals with all other Math questions that do not fit snuggly with the other subsections of the math test.
Essay Test
The optional essay test is not divided into sections, rather it is a continuous 50-minute long test.
Here is what to expect on the essay test:
You have to write 1 essay
You are going to read a passage and use your writing knowledge to explain the way the author constructed persuasive arguments.
You have 50 minutes to finish the test.
Check our  SAT vs ACT, Which One Should You Take?
SAT Subject Tests
SAT Subject tests are optional one-hour long tests. If you want to further enhance your college application portfolio and increase your chance of getting accepted into the college program or course you're applying to, you can take SAT Subject Tests.
SAT Subject Tests are used by colleges to better assess your academic abilities in specific subject areas.
Here are the subjects included:
Math Level 1
Math Level 2
Biology E/M
Chemistry
Physics
Literature
US History
World History
Spanish
Spanish with Listening
French
French with Listening
Chinese with Listening
Italian
German
German with Listening
Modern Hebrew
Latin
Japanese with Listening
Korean with Listening
Learn more: How To Choose Your SAT Subject Tests: Highlight Your Academic Strengths And Interests
Registration To SAT
Registering for the SAT is easy.  Just make sure you follow the instructions below:
Create a free college board account here.
After creating the College Board account, log in to it and provide your complete legal name and other required information.  Make sure that the name you enter into the registration matches the name on your photo ID.
It is optional, but it is highly advisable to answer other questions about yourself in the Student Search service option.  That is because this information will help colleges and scholarship organizations find you.
Choose whether you want to take the optional Essay test or not. You have to ask your target college or university if they require an SAT Essay Test score.
Upload a clear, recognizable and current photo of yourself.
Check out and print your SAT admission ticket.
Learn more: How To Improve SAT Reading Score
SAT Registration And Test Dates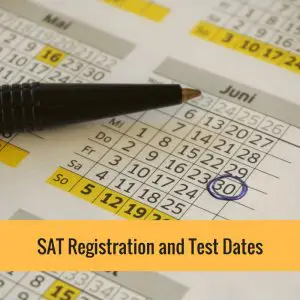 In order to be admitted to any SAT test centers, you have to be there at the right time. You can't just show up when it is not your schedule to be tested.  Check the SAT Registration and Test Dates below:
| | | | |
| --- | --- | --- | --- |
| Test Date | Normal Registration | Late Registration | Score Release |
| Aug 29, 2020 | Jul 31, 2020 | Aug 14, 2020 | Sep 17, 2020 |
| Oct 3, 2020 | Sep 4, 2020 | Sep 18, 2020 | Oct 22, 2020 |
| Nov 7, 2020 | Oct 9, 2020 | Oct 23, 2020 | Nov 26, 2020 |
| Dec 5, 2020 | Nov 6, 2020 | Nov 20, 2020 | Dec 17, 2020 |
| Mar 13, 2021 | Feb 12, 2021 | Feb 26, 2021 | Apr 1, 2021 |
| May 8, 2021 | Apr 9, 2021 | Apr 23, 2021 | May 27, 2021 |
| Jun 5, 2021 | May 7, 2021 | May 21, 2021 | Jun 24, 2021 |
We have Guidelines About Choosing The SAT Vs ACT
SAT Scores
The College Board scores your SAT Test results using a scaled method. That means the number of answers you got right (raw scores) are going to be compared to a certain scale like the one below:
The SAT Math Section is scaled from 200 to 800. However, the SAT Reading and Writing tests are measured differently though.
For the Reading and Writing test, you need to convert the reading and writing sections raw scores to scaled scores and then add them together. Once you got the sum, you multiply that by ten.
For example:
If you got 36 on your reading test and 40 for your written test, then you get a scaled score of 31 and 37 respectively.  You add them together and you get a score of 38. Now you need to multiply the combined score by 10 and you get your score for reading and writing tests.
To get your final score just add the math test score and your reading/writing scores to get your  Final SAT score.
Prep Strategies For SAT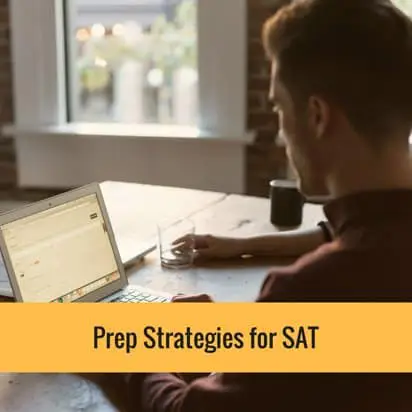 When it comes to SAT and ACT tests, passing is not enough because technically, no one fails the ACT. However, schools have different required scores for admission. Ivy league schools, for example, would only accept you if you have a near–perfect score.  That is why preparing for the SAT is really important if you have a university or college you want to get into. You can see the Best SAT Prep Courses here.
Preparing for SAT will require a lot of time and effort. You may have to change your daily schedule just for the preparation. The rewards for getting a high SAT score, however, is priceless.  So here are some SAT prep tips to help you get started:
Assess your current skill level.
The right starting point for your SAT review should be determined by your current skill and knowledge level. Taking practice tests will allow you to evaluate your skills and know your weak areas. Focus on these weak areas.
Make a daily schedule at least one month in advance.
For a test as important as the SAT, test-takers should prepare a month or more in advance. Six months is the ideal test time preparation, as that takes off the pressure and gives you more freedom to organize your study plan.
For a few months, spare a few hours each day to study. In many instances, if study sessions are not specifically scheduled, they tend to be forgotten so what you need to do is put a reminder on your smartphone, computer, or a daily planner that you are going to study at a particular hour.
Tell your friends how serious you are in preparing for SAT.
Check our  SAT French Subject Test? Here's What You Should Know
Sometimes friends would want to hang out with you and may pressure you to do so. This could wreck your scheduled study time.  It is important to explain to your friends and relatives that you are serious about your SAT preparation. Know your priorities and commit to them.
Study at the same hour of the day, every day.
Stick to a certain time of the day to study. Research shows that if you study at the same hour every day, your brain will become more prepared and receptive to the information you learn. The best time of the day to study is early in the morning when your mind is fresh from sleep.
Eat healthy food and avoid alcohol.
In many cases, people who have bad health when they take the SAT often get poor scores. That is because bodily discomforts often keep you from focusing on the exam. Eat nutritious food from the time you start your SAT prep until the day of the exam. You should specifically avoid alcohol as much as you can because alcohol can slow down your brain's absorption of information. Find whole foods that are known to boost brain power as well as the immune system.
Use practice tests.
Practice tests are one of the most effective study materials you can use for your SAT preparation. Not only does it give you a review of the lessons you learned in high school, but it also familiarizes you with the structure, types of questions, and instructions in the SAT exam. It also gives you a hint on what topics may be included in the test itself. If you want to get the best score possible in your SAT, take practice tests and time yourself. Keep in mind that SAT is a timed test, try to answer practice tests within the given time limit per section.
Rest before the test.
There is no need to review the day before your SAT test. Cramming will not help and will just worsen anxious feelings. The best thing to do before your test day is to prepare all the things you need to bring and rest well.
Related Links: