The American College Testing or the ACT test is the leading standardized college admissions test in the US that covers four subjects: English, Mathematics, Reading, and Science, plus an optional 40-minute writing test.
The ACT is Not an IQ Test
The ACT is not an IQ test, but an achievement test. It measures what you have  learned from specific high school subjects. US colleges and universities recognize ACT test as a measure of a student's readiness for college.
Visit our website: ACT Registration And Requirements
Quick Facts About the ACT
The ACT Test includes multiple-choice questions and takes approximately 3.5 hours to finish or over four hours if you are taking the optional 40-minute writing test. This time limit also comprises a short break.
The ACT is administered seven times a year in the US, US territories, Canada, and Puerto Rico.
The test costs $46 (without the writing test) and $62.50 (with the writing test). This includes the reports for the test-taker, the test-takers high school and four colleges that you will be applying to.
You can't fail the ACT. But if you're not happy with your score, you can retake it.
ACT results are accepted by all US college and universities.
Grade school and high school students can take the ACT. High school graduates can take it, too.
Check our ACT Test Dates for 2021-2022
ACT Test English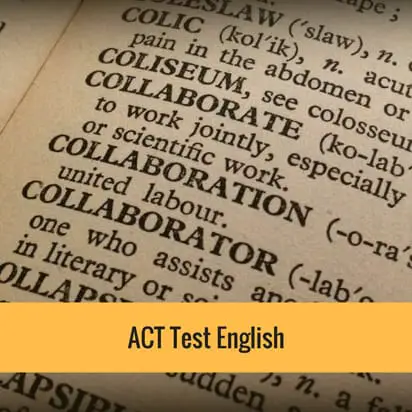 ACT English Practice Test has 75 questions to be answered in 45 minutes.
If you see underlined parts of the passage, this means you will come across questions that will require you to base your answer on specific elements of writing.
Questions without underlined portions are about specific sections of the passage or the entire passage.
Read the passage, the question, and the options carefully before choosing your answer.
ACT English Test Topics
Production of Writing (29-32%)
Topic development
Organization, clarity and cohesion
Knowledge of Language (13-19%)
Effective use of English language
Start reviewing with our helpful contents:  ACT Scores
Conventions of Standard English (51-56%):
Sentence and structure formation
Punctuation
Usage
ACT Test Math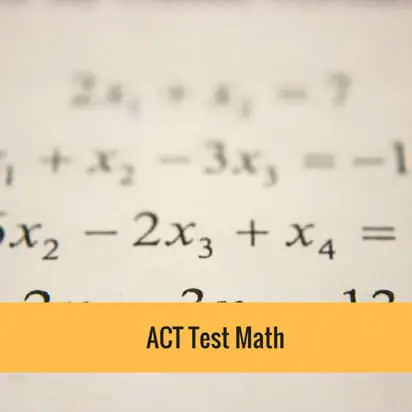 60 questions in 60 minutes.
Calculators are allowed on the ACT Math Test, but there are types of calculators that are not allowed, such as those built into cellphones and tablets. See ACT's Calculator Policyfor more information.
ACT Math Test Topics
The distribution of question topics varies from test to test, but it basically covers three major categories that tests your readiness for entry-level courses in college math: Preparing for Higher Math (57 – 60%), Integrating Essential Skills (40 – 43%), and Modeling (>25%).

Check our  Free ACT Practice Test – Full Length Practice Questions with Explanation
Preparing for Higher Math includes:
1. Number and quantity (7 – 10%)
2. Algebra (12 – 15%)
3. Functions (12 -15%)
4. Geometry (12 -15%)
5. Statistics and probability (8 – 12%)
We have ACT Reading Test Basics & Practices to Improve Scores
Integrating Essential Skills includes:
Concepts learned before 8th grade including:
Rates and percentages
Proportional relationships area
Surface area and volume
Average and median
Expressing numbers in different way.
Modeling includes:
Producing, interpreting, understanding, evaluating, and improving models across various mathematics topics.
Learn more: ACT Math Test Overview, Content Type And Tips To Score High
ACT Test Reading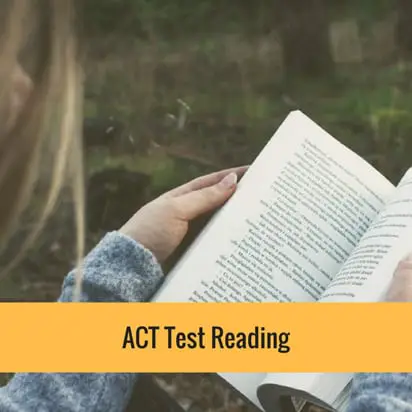 40 questions in 35 minutes.
Assesses your reading comprehension skills.
The test has four sections, with three sections containing one long prose passage and the other section with two shorter prose passages.
The passages reflect the levels and kinds of text you will come across in the first-year college.
We have Practice Test that you can use: ACT English Practice Test
ACT Reading Test Coverage:
Key Ideas and Details (55-60%)
Craft and Structure (25 – 30%)
Integration of Knowledge and Ideas (13 – 18%)
ACT Test Science Reasoning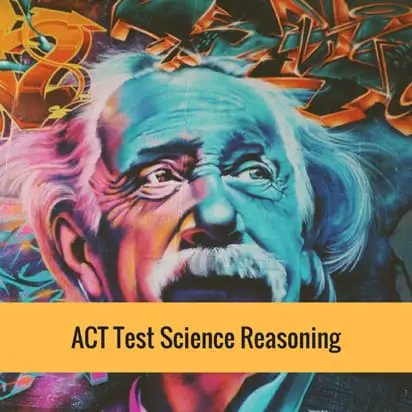 40-questions in 35 minutes test
Measures the student's ability to interpret, analyze, evaluate, reason, and solve problems in the natural sciences.
ACT Science Test Coverage:
Biology
Chemistry
Earth/space sciences
Physics
It is divided into four categories:
1. Interpretation of Data (45 – 55%)
2. Scientific Investigation (20 – 30%)
3. Evaluation of Models, Inferences, and Experimental Results (25 – 35%)
The scientific information that you will find on the test is conveyed in graphic and tabular materials, research summaries, and conflicting viewpoints.
Start reviewing with our helpful contents: ACT Science Practice Tests 2
ACT Test Writing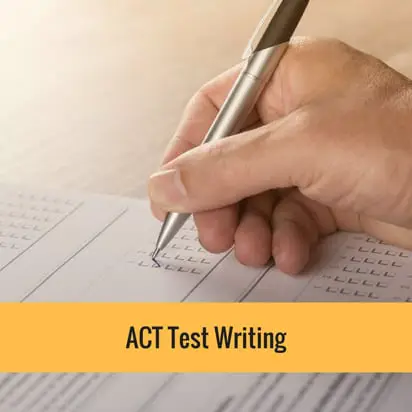 The ACT Writing test is an optional part of the exam.
It tests writing skills taught in high school English classes: your ability to generate productive ideas and multiple perspectives on a given issue, your ability to talk about ideas, rationalize, and support arguments, and your ability to organize your thoughts clearly.
Essays must be written in response to a given prompt. The prompts are about broad social issues and students must analyze the perspectives given, and be able to explain and compare your own perspective with those given. The essay does not affect the composite score or the English section score. It is only given as a separate writing score and is included in the ELA score.
 Visit our website to learn more review materials: ACT Science Practice Tests
ACT Test Dates
The ACT is administered on seven test schedules in the US, US territories, Puerto Rico, and Canada. In other locations, the ACT is administered on five test schedules. The basic registration fee comprises score reports for up to four college choices if you list valid codes when you register.
More review materials: ACT English Practice Tests 3
National ACT Test Dates
Applicable only to the United States, United States territories, Puerto Rico, and Canada. For missed or late registration deadline for a test date, you may be able to request standby testing.
ACT Test Dates for 2020-2021
| | | | |
| --- | --- | --- | --- |
| Test Date | Deadline | Late Deadline | Online Score Release* |
| Sept 12, 2020 | Aug 7, 2020 | Aug 21, 2020 | Sept 22; Oct 6, 2020 |
| Oct 24, 2020 | Sept 20, 2020 | Oct 4, 2020 | Nov 3; Nov 17, 2020 |
| Dec 12, 2020 | Nov 6, 2020 | Nov 20, 2020 | Dec 22, 2020; Jan 5, 2021 |
| Feb 6, 2021 | Jan 8, 2021 | Jan 15, 2021 | Feb 16; Mar 1, 2021 |
| Apr 10, 2021 | Mar 5, 2021 | Mar 19, 2021 | Apr 20; May 4, 2021 |
| June 12, 2021 | May 7, 2021 | May 21, 2021 | June 22; July 6, 2021 |
| July 17, 2021 | June 11, 2021 | June 25, 2021 | July 27; Aug 10, 2021 |
 Visit our website to learn more review materials: ACT Math Practice Tests 1
More review materials HERE 
International ACT Test Dates
All students testing outside the United States, United States territories, Puerto Rico, or Canada must register online. Register and create your ACT account to proceed.
If you have missed the registration deadline for a test date, you may be able to request standby testing.
For ACT students in Nigeria, you may visit the regional partner GIEVA at http://www.gieva.org/contact-us/, or contact GIEVA at [email protected], where you will provide payment and receive a registration code to use in the ACT online registration process.
| | | |
| --- | --- | --- |
| Test Date | Registration Deadline | Late Registration Deadline |
| February 7-8, 2020 | January 17, 2020 | January 31 ,2020 |
| April 3-4, 2020 | March 13, 2020 | March 27, 2020 |
| June 12-13, 2020 | May 22, 2020 | June 5, 2020 |
| July 17-18, 2020 | June 26, 2020 | July 10, 2020 |
| September 11-12, 2020 | August 21, 2020 | September 4, 2020 |
| October 9-10, 2020 | September 18, 2020 | October 2, 2020 |
| December 11-12, 2020 | November 20, 2020 | December 4, 2020 |
We have ACT Math Practice Tests 3
Requirements For The ACT Test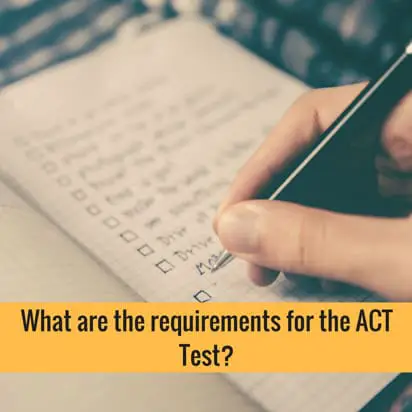 The first step is to sign up and create an account on the official ACT website. You will need the following when you register:
Active email address
Credit card or debit card for the payment
Recent headshot photo (can be submitted later). Read more instructions from ACT about Photo Requirements.
High school course details

Desktop or laptop with an Internet connection with the following specs:

Operating System
Windows (XP, Vista, 7, or 8)
Mac OS (10.5 or higher)

Browser

Internet Explorer (version 8 or higher recommended)
Chrome (version 18 or higher)
Firefox (version 7 or higher)
Safari (version 5 or higher)
Related Topic: How To Use Your ACT Profile
ACT Test Scores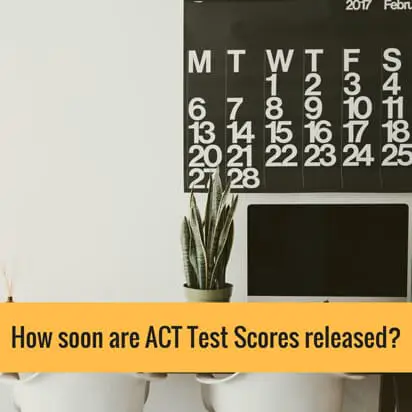 ACT Test scores are usually released within two to eight weeks from the date you took the test. Most scores can be viewed 2 weeks after each national or international test date. On the other hand, writing scores are posted as soon as they are ready, more often two weeks after you take the multiple-choice exam. Your official scores are not reported until your writing scores have been added.

In addition, you have to remember that Customer Care cannot provide your scores by phone, email, chat, or fax.
You also have to take the following into consideration if your score is not yet posted:
Answer documents from your test center arrived late.
Your test date was rescheduled. (Additional one to two weeks for answer documents to arrive from locations other than the United States, US territories, and Canada.)
The "Matching Information" you have provided in the answer document (name, date of birth, and Match Number) is not consistent with the Matching Information on your admission ticket. Scores cannot be reported until they can be matched to the correct person. About 8-10 percent of examinees provide inconsistent information. Make sure to double check the information you provide on the registration page and on the actual test.
You provided incomplete or inaccurate test form information on the answer document, or the answer document has not cleared all other scoring accuracy checks.
An irregularity is reported at your test center.
You owe any registration fees.
Related Topic: 12 Helpful Tips To Boost Your ACT Reading Test Score
Benefits Of Taking The ACT Test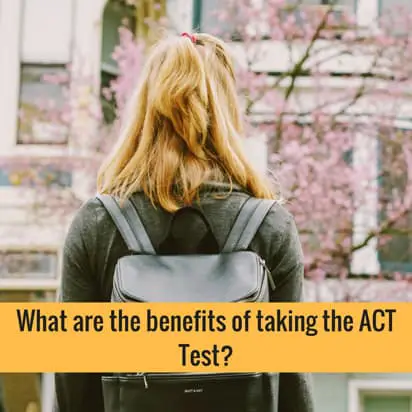 One of the benefits of taking the ACT Test is it will increase your chance of getting into your college or university of choice. All major colleges and universities accept the ACT and some require it.
You can use it to apply for scholarships.
You can use your ACT scores for college and beyond as some employers ask for ACT scores
Gain awareness of your strengths and weaknesses. Knowing your strengths will help you improve plan your career.
You can retake the test if you fail it or if you are not satisfied with your scores.
You can use it to highlight your science knowledge and skills if you are planning to take up a science course in college. The SAT does not include sciences.
Related Topics: