The first thing test-takers will see when they open their ACT booklet is the English test. You need to read passages and answer all the test questions in 45 minutes. It may appear like there are too many questions for the given amount of time, but the ACT English test really isn't that time"consuming, that is if you can focus and understand what you are reading.
See our ACT English Practice Tests here.

Check our ACT Test English
English Test Categories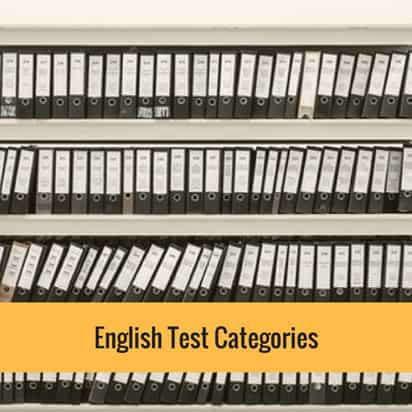 The English ACT test covers the following:
Production of Writing (29-32%)
This includes understanding the rhetorical aspects of the text, and also its organization, unity, and cohesion.
Knowledge of Language (13-19%)
Students are expected to show effective use of English language through choosing the correct words and making the style and tone consistent.
Conventions of Standard English (51-56%)
This refers to the correct application of standard English grammar, usage, and mechanics.
Related Topic: ACT Test: What You Need to Know
Grammar Rules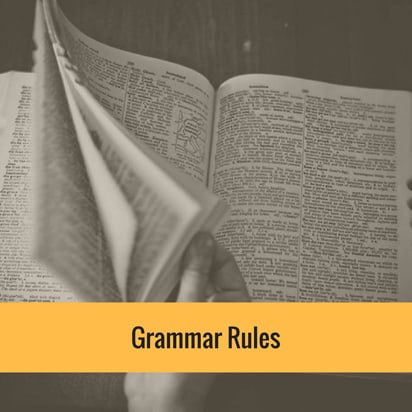 Students don't need to memorize their grammar textbook to prepare for the ACT English test, but it's a good idea to review the most typical rules tested on the ACT English test. Test-takers can expect grammar questions about the following topics:
Punctuation
Subject-verb agreement
Verb forms and verb agreement
Pronoun forms and pronoun agreement
Adjectives and Adverbs
Comparative and superlative modifiers
Idioms
Sentence structure
Spelling and vocabulary are not tested.
Related Topic: ACT Test Dates
Timing on ACT English Section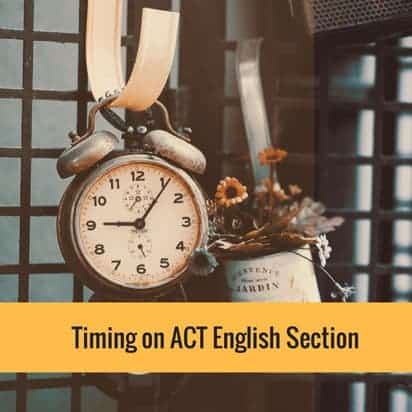 The ACT English test is technically the fastest of all the sections of the ACT test because the questions are the shortest by far. Students will answer 75 questions in 45 minutes. After the English section, test-takers will go on to Math section (60 questions in 60 minutes), Reading section (40 questions in 35 minutes), and Science section (40 questions in 35 minutes).

The 75 questions in 45 minutes on the ACT English test is the equivalent of 30 seconds per question, which include picking the right answer and turning the pages. To finish the test, try to answer two test questions in one minute.
In the ACT English test, you can spend only about 30 seconds per question. This means that while test-takers need to read each test question carefully, they also need to be working quickly.
The English ACT test does not require students to memorize the complex vocabulary but asks them to apply words in context. Generally, the ACT  English test does evaluate the student's ability to use the English language effectively and their reading comprehension skills.
ACT English Test
| | |
| --- | --- |
| Format | 5 Passages, 75 multiple-choice questions |
| Content | Usage and Mechanics, Rhetoric, Expression of Ideas |
| Scoring | English score: 1 – 36 |
| Time per question | Average of 25 – 30 seconds |
| Question difficulty | Questions aren't in difficulty order |
| Total Time | 45 minutes |
ACT English Test Matters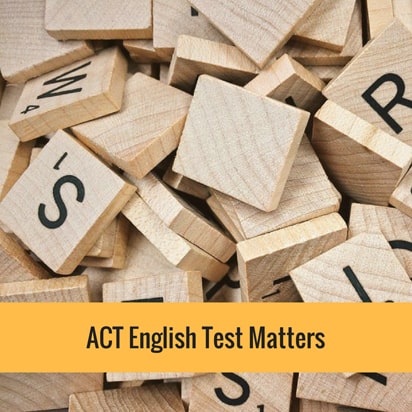 If you hate English and think it's okay to score low on the subject, remember that the ACT English test is included in the composite score. This means that the score you get in this section is averaged with the scores you get on the other sections to produce your composite score, so you can't really afford to skip studying for ACT subjects that you don't like. We always tell test-takers to focus on subjects and topics they find difficult.
Check our Free ACT Practice Test – Full Length Practice Questions with Explanation
ACT English Scoring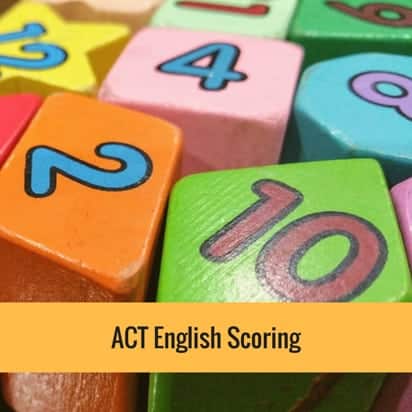 Similar to the other multiple choice sections (Math, Science Reasoning and Reading), the ACT English test allows students to earn between 1 and 36 points. The English test score of the students will be averaged with the scores from the other multiple-choice sections to acquire their Composite ACT score.
If your ACT test scores would be – English: 17, Math: 25, Reading: 24 and Science: 23, your composite score would be 22. Although your three other sections scored above 22 points, the English test score was significantly lower, which dragged down your composite score.
Sample ACT English Question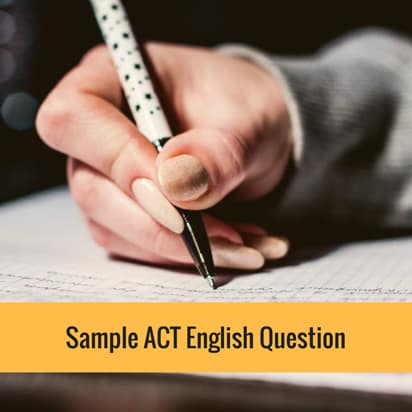 To give you a better idea of the ACT English test format and content, take a look at this sample ACT English question:
Which is the best version of the underlined portion of this sentence?
When Liz entered the 2003 London Marathon she knew she wouldn't win the race because she did not have the motivation for it.
NO CHANGE
London Marathon, she
London Marathon; she
London Marathon, but she
Why Do Colleges and Universities Care?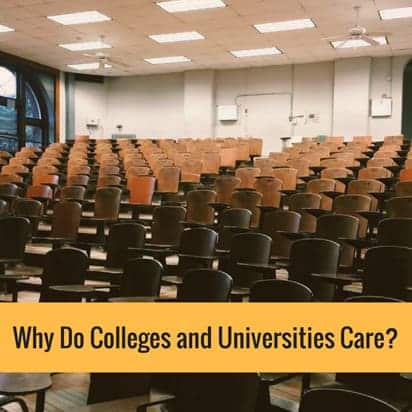 Colleges and universities care because they want to accept students who will triumph in their classes and English is an essential chunk of every college course. The ability to effectively understand and use the English language serves a student well beyond college years, no matter what he ends up doing. English communication skills are one of the foundations for many college courses and jobs after college.

Start reviewing with our helpful contents:  ACT Scores
Related Topics:
Get Early Access to our
GED Math Video Course
containing 45+ Video Lessons, 500+ Practice Questions, and Tons of Downloadable Worksheets