When you study for ACT English, you can use this practice test as a guide on which topics to study. This is effective because the topics you'd find on the practice test are also on the real test. ACT English practice tests work like a rehearsal where you make sure that your final ACT test day won't flop.
Study Smart And Be Prepped Up To Ace The ACT English Test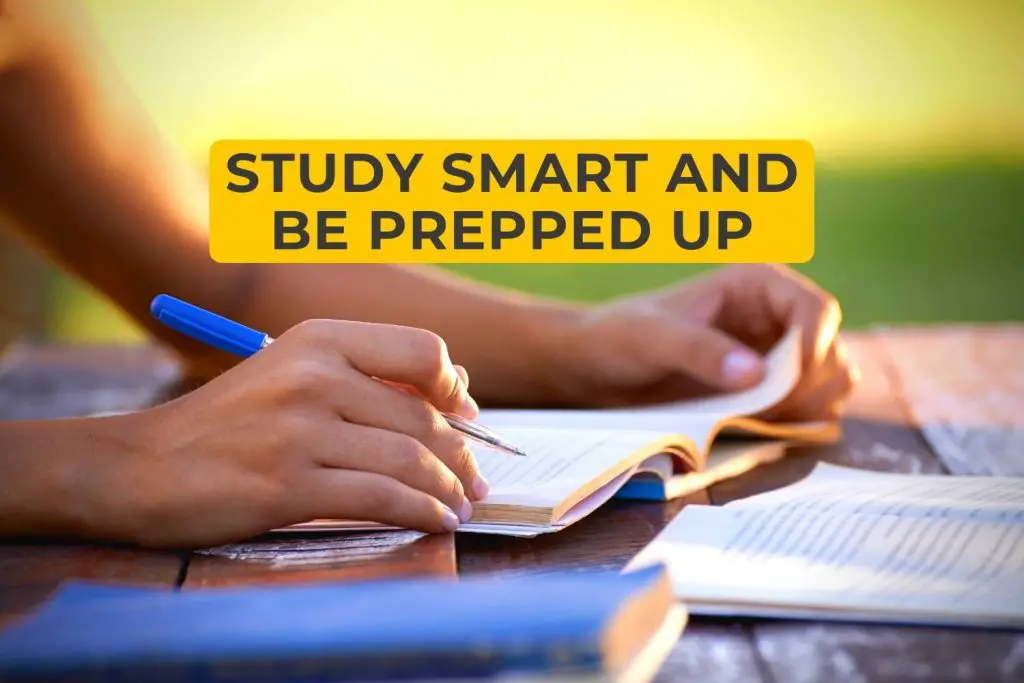 Just like a dress rehearsal, you have to know that everything fits and is in place before your final performance. So that it's going to be super!
That's how it is with the ACT English test as well. Part of an effectual ACT English test study program is taking practice tests. What makes ACT English practice tests significant is that through these, you'll know what to expect come the big day of your exam. These tools hone your test-taking skills, knowledge and confidence.
Start reviewing with our helpful contents: ACT English Practice Tests 1
Pick An ACT English Practice Test Here (link to TPT ACT English Practice Tests)
What's In The ACT English Test?
Here's a brief description:
There are 75 questions in the ACT English test. The allocated time to finish this section is 45 minutes. The English section of the ACT has been designed to measure your knowledge and understanding of the following:
Conventions of Standard English (comprises 51 to 56% of the test)
In this category, you will be required to apply your understanding of the conventions of standard English usage, grammar and mechanics by revising and editing text.
Sentence Structure and Formation: You need to properly understand the structure and formation of sentences in a text as well as make revisions in it for improvement.
Punctuation: You need to be aware of the common problems of using standard English punctuation's and revise them to improve the writing of a given text.
Usage: Be cognizant of the common problems of standard English usage in a particular text and revise it for improvement.
Check our ACT Practice Test
Production and Writing (comprises 29 to 32% of the test)
In this category, you have to be knowledgeable about the purpose and focus of a particular writing.
Topic Development: You'll have to be able to apply your understanding and control of the rhetorical aspects of passages. What are the purposes of each part of the texts? Have they met their intended goals? How relevant is the material to the focus of the text?
Organization, Unity and Cohesion: You need to apply different strategies to ensure the logical organization of a text. The flow of words and ideas should be smooth, and its introduction and conclusion have to be effective.
We have Practice Test that you can use: ACT English Practice Tests
Knowledge of Language (comprises 13 to 19% of the test)
How effective are you in using the English language? Your word choice should be précise and concise and you should be able to maintain a consistent style and tone.
The Structure Of The ACT English Test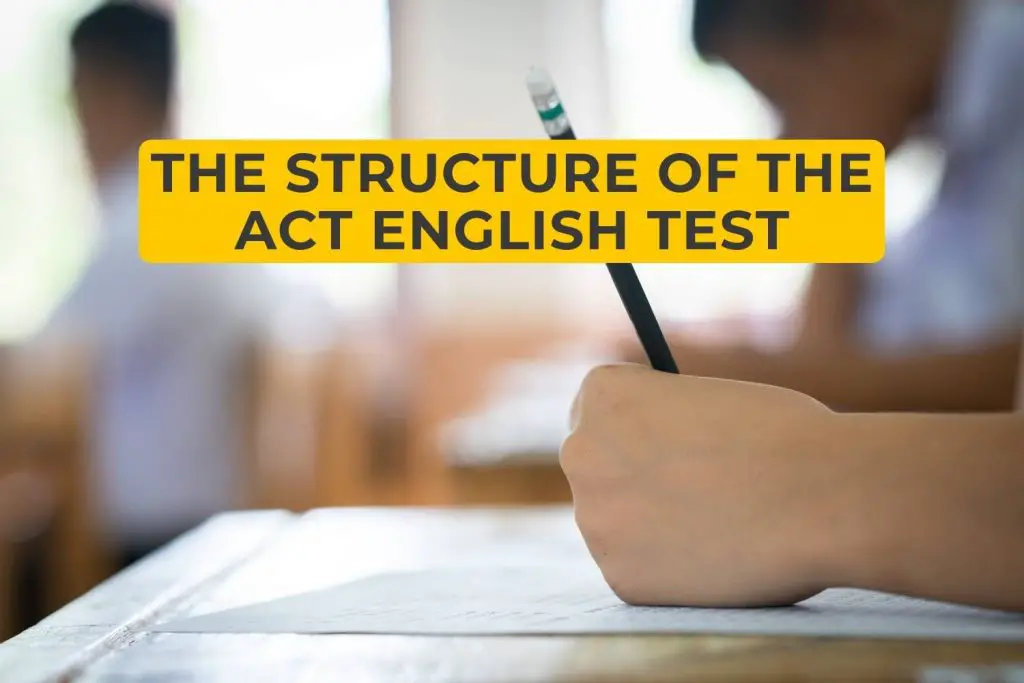 The ACT English test consists of 5 essays (passages) that are subsequently followed by a series of multiple-choice test questions.
Some of the questions indicate underlined segments in the passage wherein several alternatives to these segments are presented. You will be required to choose that which is most appropriate to the context of the passage.
Some test items ask about either an underlined portion, a specific section in the passage or the entirety of the passage. You'll be required to choose the best answers to the given questions.
One of the choices of many questions read "NO CHANGE" to the given passage.
The questions are arranged in consecutive numbers. Each numbered question corresponds to an underlined numbered segment or to a matching number in a box indicated at an apposite point in the passage.
Varying rhetorical situations are presented by various types of passages in the test. These passages have been selected and designed to be appropriate in assessing students' writing skills and are reflective of their interests and experiences as well. Test questions in the ACT English test do not include vocabulary, spelling or a rote recall of the rules of English grammar. Four scores will be reported pertaining to the ACT English test- one which is the total score of all the 75 test questions and 3 category scores derived from specific skills and knowledge.
More review materials: ACT English Practice Tests 3
Pick An ACT English Practice Test Here (link to TPT ACT English Practice Tests)
Related Topics: