The Reading section of the ACT test consists of 40 questions with a 35-minute time limit. The ACT Reading test comprises four sections, each of which contains two shorter or one long prose passages.

The passages in ACT Reading test focus on topics in natural sciences, prose fiction, humanities and social studies. There will be a set of multiple-choice questions that accompany each topic. Those topics that incorporate two short passages will contain some questions that include both of the passages in the section.
See our post here for some ACT reading tips.
The ACT Reading test has two types of questions: reasoning questions as well as referring questions. Reasoning questions ask a test-taker to draw conclusions from information that is implied in the passage or passages. Referring questions, on the other hand, ask a test-taker about information that is directly stated in the passage or passages.
The questions on the ACT Reading test will cover a number of different comprehension skills, most of which are familiar from your English class. You will be finding important details, sequencing events, looking for the main idea, drawing conclusions, comparing story elements, figuring out the meaning of words in context, understanding cause versus effect and analyzing the voice of the author. Test-takers need a quick way of going through the passages and determining relevant information to answer the questions.
Active Reading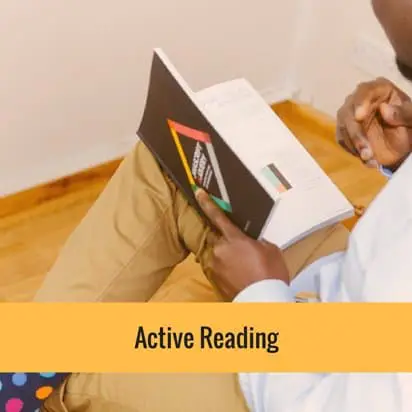 Passages on the ACT Reading test are taken out of scientific journals, classic literary works as well as class textbooks. Several of the passages will be rather vague in nature and will appear to use a lot of special words related to the subject. Because of this, test-takers should use their active reading skills to understand the material and retain as much information as you can.

Related Topic: ACT Test Introduction, Registration, Dates & Score
The ACT Reading Test Basics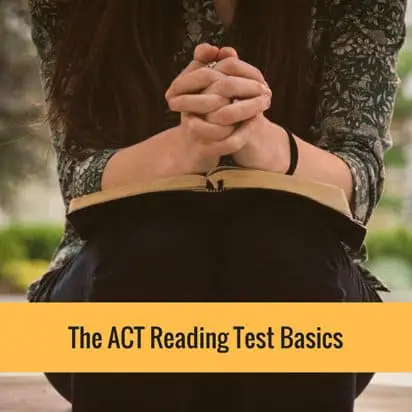 When test-takers open their testing booklet to the ACT Reading section, they will deal with the following:
40 questions
35 minutes time limit
4 reading passages with 10 multiple-choice questions.
Three of the reading passages comprise one long passage – one of the reading passages consists a  couple of related passages.
Check our ACT Test Dates for 2021-2022
Although it appears that it would be relatively easy for test-takers to answer forty questions in a 35-minute limited time, the ACT Reading test is difficult because test-takers also need to read the sets of passages in addition to answering the questions. The passages are approximately 80 to 90 lines in length.
ACT Reading Scores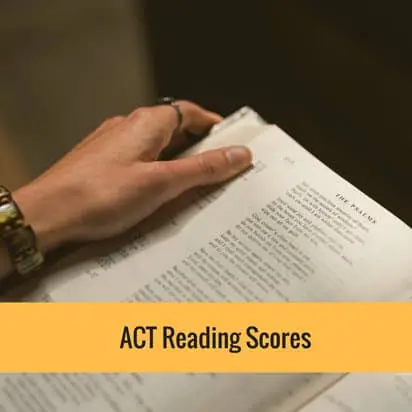 Just like the other ACT test sections, you can earn between 1 and 36 points in the Reading portion. The average score in the ACT Reading test is about 20 points, but if test-takers are scoring higher than that, they can get into a really good institution. The ACT Reading test score will be combined with the English score and Writing score to give a student an ELA average score out of 36.
Related Topic: ACT Scores
ACT Reading Skills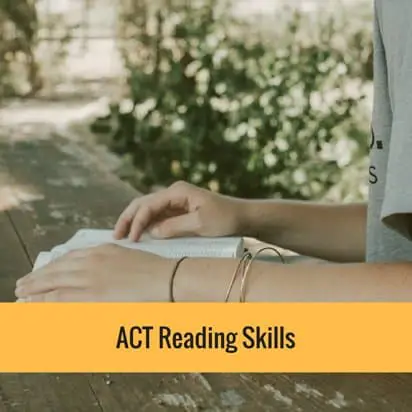 The ACT Reading test does not test a test-taker's knowledge of facts outside of the text, logical skills, or memorization of vocabulary words in isolation.
Key Ideas and Details
Finding the main idea
Summarizing
Making a conclusion
Comprehending sequence of events
Comprehending cause and effect relationships
Making comparisons
Craft and Structure:
Understanding the tone of the author
Understanding the purpose of the author
Analyzing the points of view of the character
Comprehending vocabulary words in context
Analyzing text structure
Integration of Knowledge and Ideas
Analyzing and evaluating the claims of the author
Differentiating fact and opinion
Using evidence to bring together texts
What Will You Be Reading About?
Social Studies: archaeology, anthropology, business, biography, education, geography, economics, political science, psychology, sociology, and history.
Natural Sciences: astronomy, anatomy, botany, chemistry, biology, geology, medicine, ecology, microbiology, meteorology, physiology, physics, natural history, zoology, and technology.
Prose Fiction: short stories or a short extract from short stories or novels.
Humanities: memoirs and personal essays as well as in the content areas of art, architecture, ethics, dance, language, film, music, philosophy, radio, television, theater, and literary criticism.
Related Topic: How ACT Reviewers And Guides Help You Boost Your ACT Score
Types of Question in the ACT Reading Test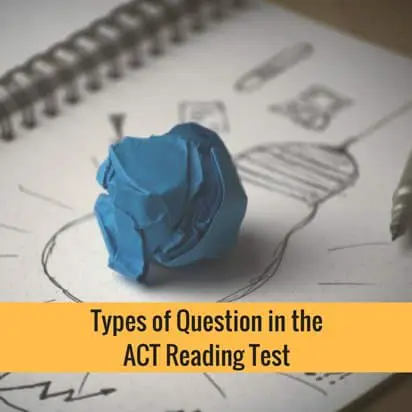 | | |
| --- | --- |
| Type of Question | Examples |
| Detail Questions | search and expound details |
| Main Idea Questions | pinpoint the main idea of a passage, paragraph(s) |
| Comparative Relationships Questions | Expound comparative relationships (similarities and differences) |
| Questions Regarding Cause-Effect Relationships | expound cause and effect relationships |
| Generalizations | draw generalizations |
| Vocabulary-in-Context | Point out the meaning of words in context |
| Sequence of Events | establish when the events happened and/or the order of events |
| Voice and Method of the Author | identify the author's attitude, a point of view and style; the main point of a sentence, a paragraph and the passage as a whole |
ACT Reading Strategies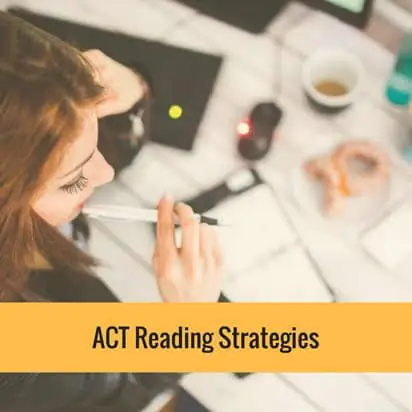 Stay engaged.
It can be difficult for test-takers to read passages with a wide-ranging subject matter in a speedy manner. Test-takers will have to switch their thinking quickly to adjust for each passage. An ideal way to help do this is to stay as engaged in each passage's subject matter.
As test-takers begin reading each passage, test-takers should find interesting details about the subject. This can involve some mental tricks, but the reward will be worth it. Test-takers must ask themselves questions about the subject matter and try to relate it to their existing knowledge.
Manage your time.
The ACT test is well-known for its fast pace and the Reading test section is no exception. Test-takers are allowed significantly less time per question compared they are on the SAT test, so managing your time is critical. Read the passages carefully and don't dwell on questions that you find difficult to answer.
Related Topics: