The ACT Reading section can go by so fast. Time is of the essence in this test. You'll come across 40 questions that you have to answer in 35 minutes, which means you have to answer each question in less than a minute. It can be a challenge if you have a problem with your reading speed, so you have to know some practical ACT Reading tips for slow readers.
Be aware of the necessary skills for reading the passages in the ACT Reading test and answering the questions before the clock runs out.
Check our Practice Tests 3 for ACT English 
1. Learn how to analyze.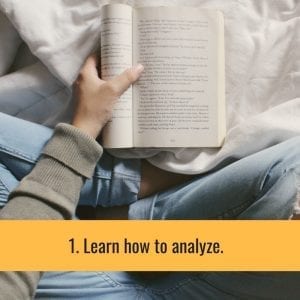 This is the first skill that you have to know in order to cope with the Reading section of the ACT. It doesn't have anything to do with the speed of your reading, but with pacing. Analyze the questions being asked after the passages.
One of the most effective ACT tips for slow readers is to take a look at the question, try and figure out the answer and proceed on to reading the explanation. Do the same process for every question in the test. Go over the easy and simple questions first. Most students would want to speed up with this process, but you have to analyze each of the questions until you become familiar with them.
Related Topic: ACT Test Introduction, Registration, Dates & Score
2. Get to know the skill of timing.
This is when you become focused on being time-oriented. You'll be required to read four passages in the Reading section of the ACT test and you need to answer 40 questions in 35 minutes. That gives you less than a minute to respond to every question.
What you should do in this case is to give yourself 8 minutes to read and answer the questions for each of the passages. Make it 4 and 4 to be sure. This means that you need to read a passage for 4 minutes and spend the other 4 minutes answering the questions. You should have consumed 32 minutes by then, which gives you an extra few minutes to go back and work on the questions that you found difficult.
We have Free Practice Tests 3 for ACT Math
3. Speed read and skim, don't over-read the passages.
Your skill for speed reading is called for in this step. Four minutes of your time needs to be allocated for skimming. Fast reading is required here because other than familiarizing yourself with the concepts in the passage, you have to answer each question as well.
A lot of reading is necessary because you should be looking at the question and then go back to the passage where you can find the answer. But since the first tip (analyze) has already taught you to become familiar with the questions, you can quickly go over them and speedily look for the answers in the passage.
Focus your time on reading the first paragraph because it tends to contain a lot of information. Then go down to the conclusion or the bottom paragraph. It is just as crucial. After doing these, move back to reading the body paragraphs. You're actually skimming when you're doing this. Note that you'll be able to derive much useful information if you concentrate on reading the first sentence and the last sentence of each paragraph.
Related Topic: ACT Practice Test
4. Do away with the boredom by making your reading fun.
Boredom can make you easily forget what you have just read. That's why you should find a way to make your reading fun and interesting. It'll be easy to comprehend if you do so. Make a mental game out of the reading task that you're doing.
You can, for instance, pretend that you're a seven-year-old kid playing with your friends, and you're digging for treasure in your yard. And that your pirate's chest that's full of gold is the bunch of information that you need to fill in the right bubbles in your answer sheet. Working up your imagination can make reading fun.
These ACT Reading tips for slow readers are only as good as you expect them to be if you have already practiced your skills by doing ACT Reading practice tests. Take advantage of these materials and include them in your study plan so that you can get rid of test anxiety and tackle the ACT Reading section like a pro!
Related Topics: