A great place to begin your search is with the company that offers more hours of live instruction than any major prep provider, Kaplan. Their wide choice of prep options includes 1,000+ practice questions, eight practice tests (with score analysis), hardcopy review books, and over 50 video lessons covering every test topic. Read on to see how Kaplan can help you get the SAT score of your dreams.
In a hurry? Check out our deal here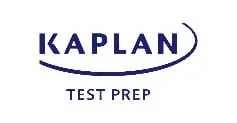 SAT Prep Course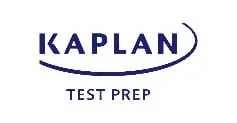 Try FREE For 7 Days
How do I know if Kaplan SAT is right for me?
Kaplan offers a wide variety of prep options designed to help students like you master college entrance exams. Even though their SAT course is a bit more expensive than some of its competitors, you do get lots of options. You can choose from their self-paced, live online (lecture or small class), in-person programs, and tutoring programs. If you just want to go through questions, you can simply get Kaplan's Qbank that is chocked full of custom quizzes. They offer several options for their prep course, so you can customize to suit your needs. No matter where you are on your SAT journey, Kaplan provides a wide range of courses that will fit your skill level, style, and schedule. You can also visit our Best SAT Prep Courses here if you want to know what other options you have.
About Kaplan, Inc.
Kaplan has been a front-runner in the test prep game for more than 80 years and has helped millions of high school students like you increase their college admissions entrance score. Their story began in 1938 when Stanley Kaplan started tutoring students in the basement of his parent's Brooklyn home. Today, Kaplan is one of the world's largest educational services providers—supported by a staff of 12,000 educators across 28 countries.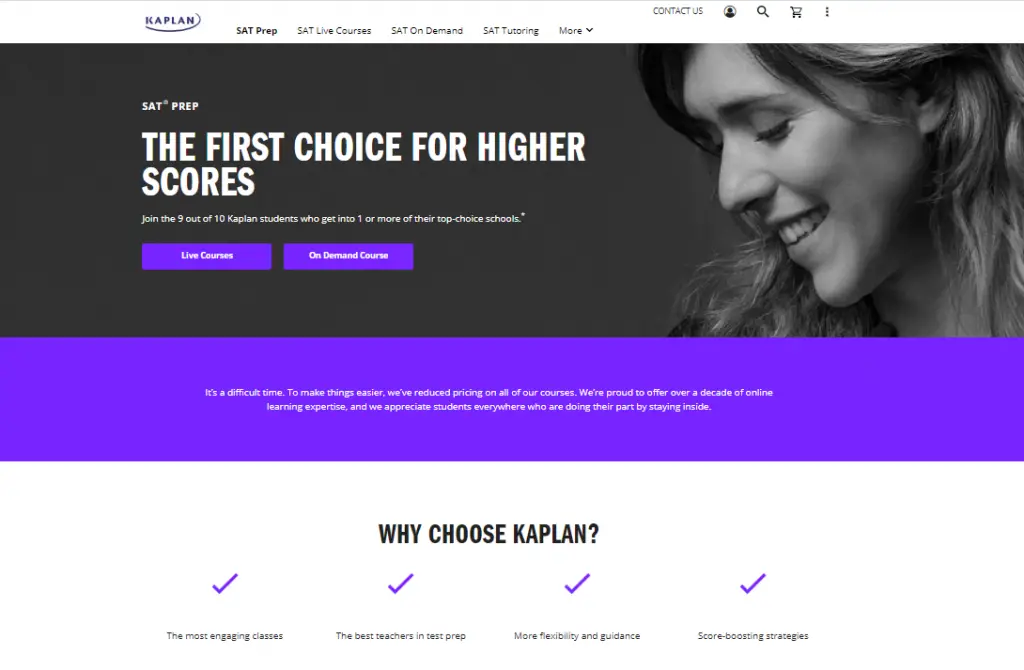 Why Kaplan?
This article will outline all of the features that make their SAT prep course a serious contender as you shop the prep courses that are on the market today. Their SAT Prep On Demand course lets you work online from the comfort of your own home. They also offer live and on-demand instructor-led Live Courses (Lecture or Small Class). The In-Person course puts you in the room with your instructor. Unlimited Prep will get you everything: the PSAT, SAT, and ACT with unlimited classes through December of your senior year. All courses come with access to their expert-led video lessons, tons of review questions, and practice tests.
The SAT Tutoring package gives you all the features of the Online or In-Person SAT course plus access to 10 – 40 hours of private, one-on-one tutoring, four additional full-length practice tests, two prep books, and access to tons of on-demand questions.
Kaplan SAT Prep Pros and Cons
Pros
Great Choice of Course Options
Quality Print Materials
Tons of Questions and Practice Tests
Live and On-Demand Interactive Lessons (The SAT Channel)
Top-Notch Instructors
Cons
More Expensive than Other Providers
Course Platform Not Intuitive

Things to Consider Before Buying
Kaplan consistently ranks in the top five in head-to-head comparisons with other SAT courses on the market. They have earned a reputation among students and parents as a trusted education services company. You may pay more for their programs, but you can't go wrong with their in-person classes and tutoring programs. Their educators are SAT experts and can help you crush the SAT.
Here are some things you need to think about before you buy the Kaplan SAT course:
Do you want the option of live online or in-person classes?
Do you want the chance to get in lots of practice before the SAT?
Do you want hard copy review books to come with your course?
Do you want access to an app that lets you take your test prep course on the road?
If you answered yes to all of these questions, Kaplan could be the right choice for students like you. We have researched and highlighted the features of Kaplan's SAT program to help you make this critical decision.
Features and Benefits
A Variety of Course Options and Platforms
On-Demand Course
With their six-month SAT Prep On Demand course, you can get full access for one month for free or enroll for six months for just $99. You can work online from home (or anywhere with their mobile app) and have everything you need to ace the SAT, right at your fingertips. You'll get 50 on-demand videos covering subject content and test-taking strategies, as well as 1,000+ practice questions (including the Qbank), and up to ten full-length practice tests. Kaplan's Learn it-Drill It-Prove It approach to instruction will ensure that you will have all of the skills you need to get a great score on test day.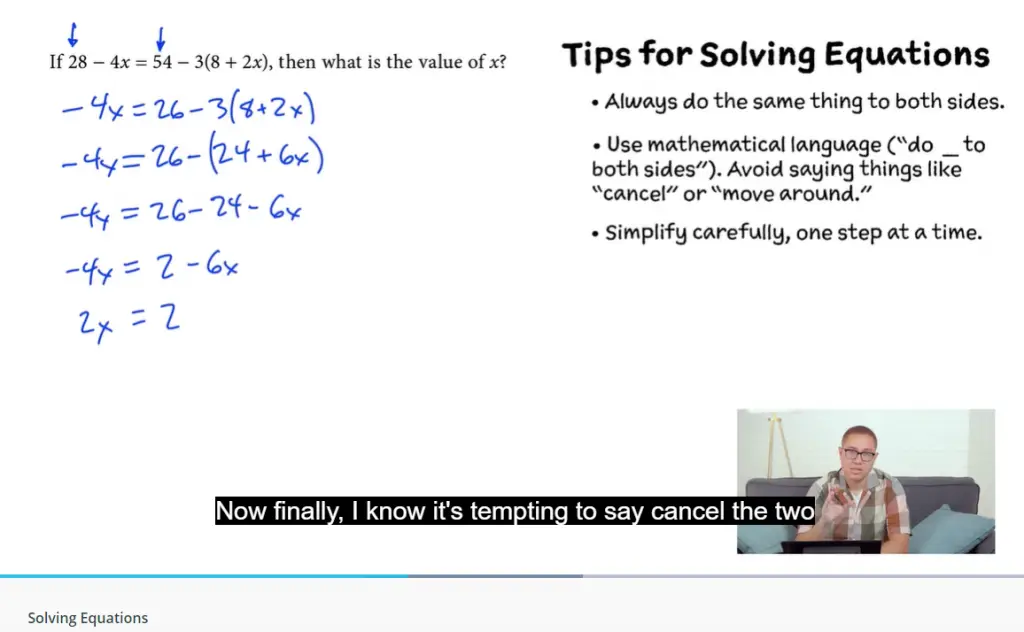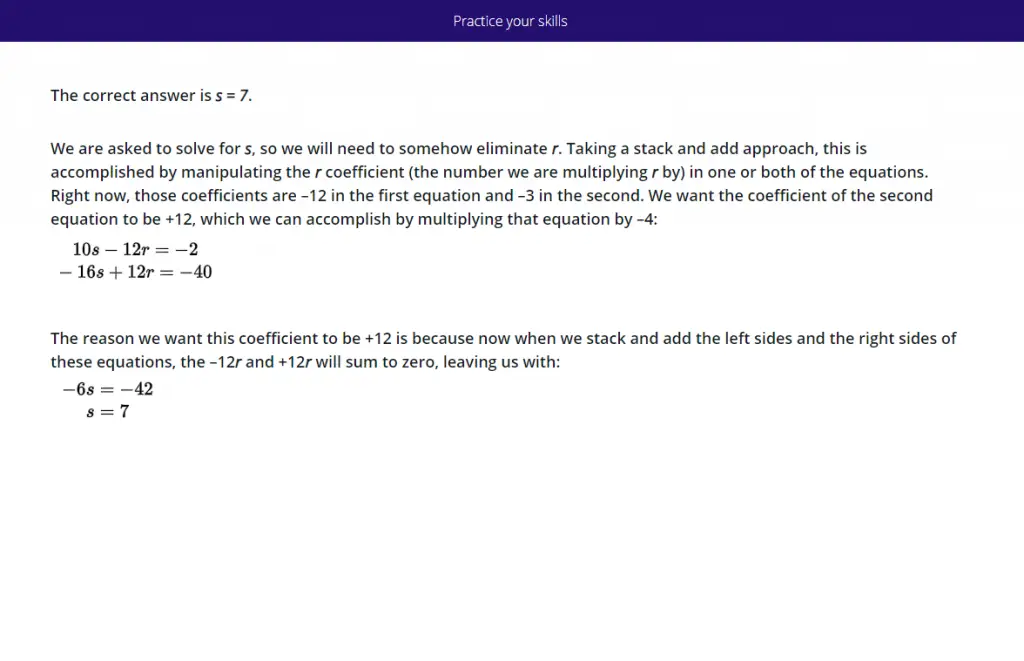 Live Online Lecture and Small Class
SAT Live Online Lecture ($499) is an instructor-led online class where students can ask questions, just like an in-person classroom. The program comes with 40 hours of video lessons, 18 hours of live instruction, 30 hours of the SAT Channel, 8 practice tests, The SAT Live Online PLUS program ($799) gives you a bonus of three hours of one-on-one tutoring, a math foundations module, and access to their ACT prep resources.
The SAT Live Online Small Class course ($499) gives you the feel of a real class via Zoom, where you can participate and engage with your instructor and your classmates. The program comes with all of the features of the online lecture course. The SAT Live Online PLUS program ($799) gives you a bonus of three hours of one-on-one tutoring, the math foundations modules, and access to their ACT prep resources.
In-Person Classes
The In-Person Course ($499) places you in the room with your instructor—face-to-face. The program comes 18 hours of in-person instruction, and all the features of the live courses, plus their SAT practice books. The In-Person PLUS program ($799) provides three hours of one-on-one tutoring, the math foundations modules, and the ACT prep resources.
* Currently, in-person classes are scheduled to begin in June. Make sure to check their schedule ahead of time [1]. If you need to start sooner, check out their online test prep courses.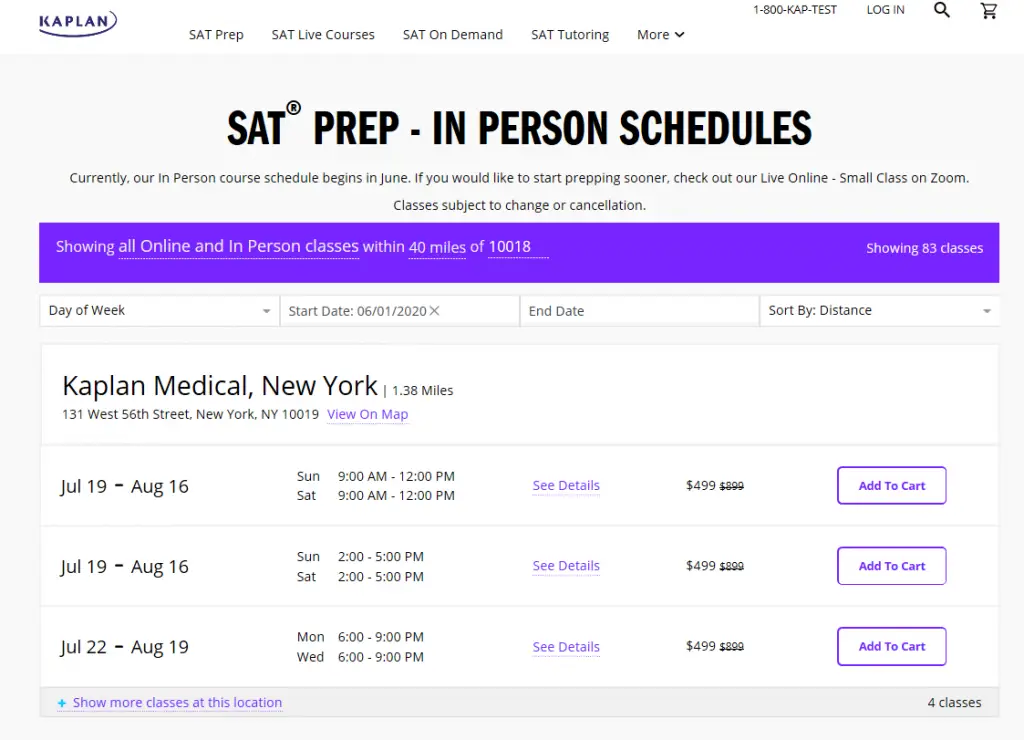 Awesome Tutoring Packages
Kaplan's robust tutoring package [2] gives you all of the features of the In-Person or Live Online course plus access to 10 – 40 hours of one-on-one online or in-person tutoring. Online tutoring runs from $1,699 – $4,299. In-person tutoring is available at a convenient location near you. Just call 1-800-KAP-TEST for price and availability.
Free Diagnostic Full-Length Practice Test
The best way to begin your journey to master the SAT is by taking Kaplan's free realistic practice test. This way, you can gauge your strengths and weaknesses and formulate a plan to attack the areas where you need to put in a bit more effort. Knowing your baseline SAT score will help you find the best way to reach your goals.
The practice test covers math, evidence-based reading, and writing, so you can get a feel for your pacing and the types of questions that the College Board will include on the exam. As a bonus, you'll also get two weeks of access to their instructional videos and additional questions.
Loads of Practice Questions
Kaplan's quiz bank offers over 1,000 practice questions, allowing you to do what research proves is the best way to master the SAT—practice, practice, practice!
When using their quiz bank (Qbank), you can filter the review questions by type and difficulty, tailoring your study plan to focus on the skills and types of questions that may be hard for you. To simulate the actual test, use Timed Mode. Use Tutor Mode to review the questions as you answer them.
The Qbank also lets you customize your review sessions by topic and provides you with progress reports, comprehensive explanations for every answer choice, and personalized feedback to help you continuously review and improve your weak areas.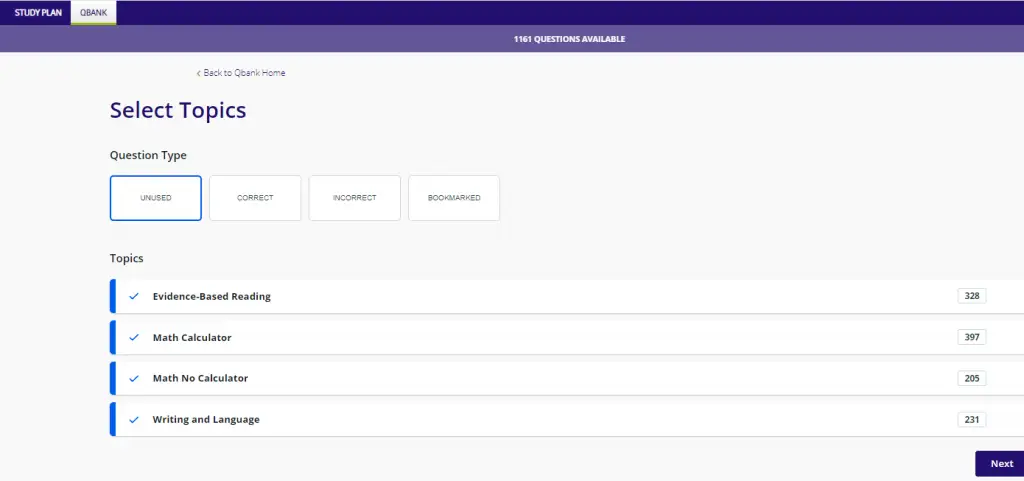 The SAT Channel
Kaplan's exclusive SAT Channel streams live or on-demand interactive lessons and instruction. It's one of their marquee features! They offer more live and interactive instruction than any of their competitors. Episodes cover everything from fundamentals to advanced skills. You can choose the difficulty level and topics that need attention. and covers every topic you'll see on the test.
The Live SAT Channel is accessible to anyone enrolled in any of the live courses or tutoring programs. The live episodes are also archived, so you can review them anytime, anywhere.
Hardcopy Course Materials
Kaplan's comprehensive set of review books is an awesome study resource as you prepare for the SAT! Unlike most of the other SAT test prep courses out there, they offer a suite of offline course materials, including SAT Prep 2021, SAT Prep Plus 2021, and SAT Total Prep 2021. The review books seamlessly integrate with the content of their courses. If the books don't come with your course, you can buy them separately from Kaplan or anywhere that test prep books are sold.
Mobile Study App
Kaplan's Study App has all the features you'll find on the laptop version of your Kaplan course. You'll get on-the-go learning and practice, wherever you are. You can do more than just answer questions on the app. If you're in the live online course, you'll get the full benefit of live instruction and interaction with your teacher. You may find the app a little hard to navigate on your phone, so the experience is not as enjoyable as taking the course on a PC or tablet.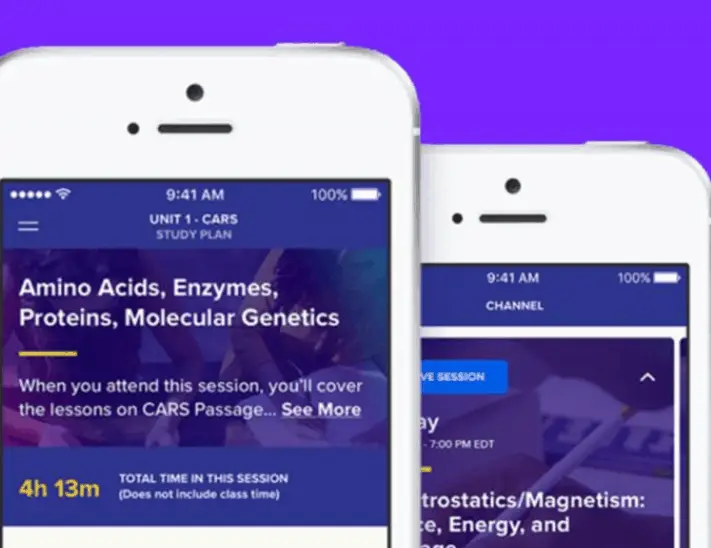 Higher Score and Money-Back Guarantee
After you have completed the entire course, and you don't get a higher SAT score from your last attempt, Kaplan will give you a full refund. You'll have to offer proof of your last test score to qualify for a refund. Additionally, if you aren't happy with the SAT course or your test score for any reason, you can retake the same course for free—no questions asked! You may be eligible for a discount on tutoring if you need it during your course retake. For full details, check out their website.
Good Access to Customer Service
For any company, satisfying their customers is essential to success, and having responsive and friendly staff is paramount. Kaplan's SAT courses have numerous ways to contact them if you have a question or need tech support. Just click on "CONTACT US" at the top of the webpage, and you can select from an assortment of options. For example, you can talk to someone over the live chat function, send an email, message them on Facebook, Instagram, or Twitter, or call them at 1-800-527-8378. You can also visit the Help Center, where you can find articles and FAQs designed to help students navigate the course.
Is Kaplan SAT Prep Any Good?
The easiest way to find out the worth of any SAT test prep course is to hear what past students have said about their program. Here are just a few endorsements from previous Kaplan students who praise the merits of their SAT course: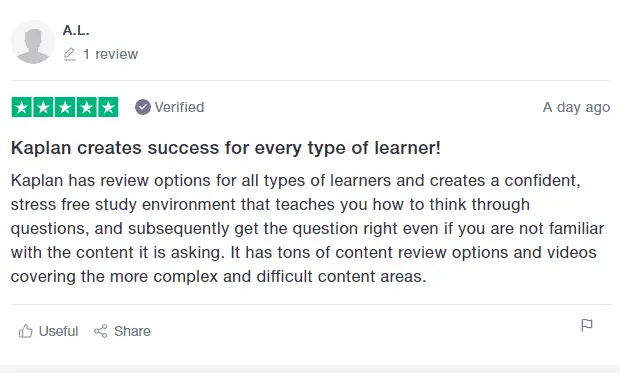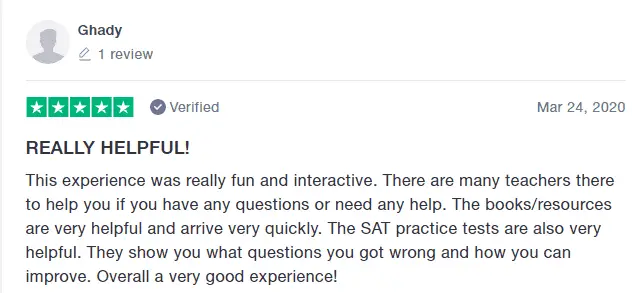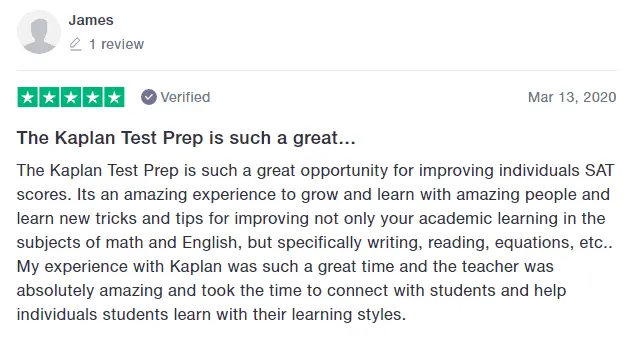 In a hurry? Check out our deal here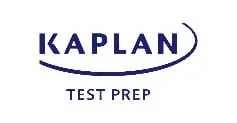 SAT Prep Course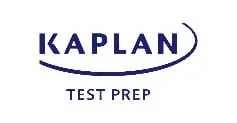 Try FREE For 7 Days
Conclusion
Overall, Kaplan is one of the best options for SAT test prep. It offers a wide choice of course options from self-paced to live online to in-person classes and private tutoring. The programs come with plenty of practice questions and practice tests, and their print materials are an excellent complement to their online resources.
The SAT Channel is a great way to view live and on-demand lessons. Their tutoring program is a fantastic option with access to up to 40 hours of private one-on-one tutoring. Kaplan offers plenty of free and trial resources to assess your current skills. Their score and money-back guarantees are okay but not as good as other programs on the market.
Even though their live online/in-person courses and tutoring programs are pricey, and the course was somewhat challenging to navigate, Kaplan SAT test prep is an excellent pick if you want to crush the SAT.