When you register for the SAT test, you will be asked to provide the following:
Full legal name and other identifying information. Keep your personal details accurate.
Answers to questions about yourself. This will help colleges find you when you use the Student Search Service.
A solo photo of yourself that can be easily recognized. The photo should be focused, colored, with no dark areas or spots. It should also show your entire face with head and shoulders. Your eyes should also be visible. Check the SAT photo requirements.
Learn more: SAT Registration
Requirements During The Test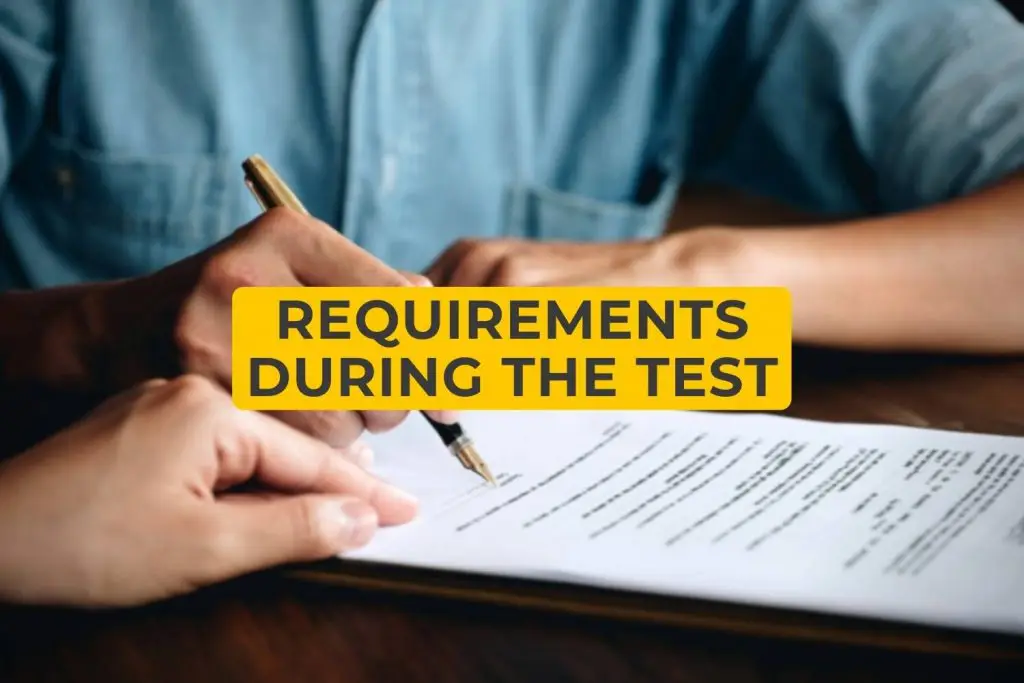 Related Topic: SAT Test Dates for US and International Students
You won't be permitted to take the SAT test if:
Your first and last names on your admission ticket are not the same as what is indicated on your photo ID.
The photo in your documents does not meet the photo requirements.
You made registration changes in your account after the deadline.
You decided to cancel your registration prior to the test day.
During the test, you need to bring an ID that:
Is valid. It should be officially issued by the government or school you're attending. It should not be expired.
Is the original copy. Photocopies of your ID will not be accepted.
Must have your name exactly as it appears on your admission ticket.
Is not damaged, and has a clear photo and English text.
Check this College Board list of acceptable IDs for the SAT test.
We have SAT Practice Tests HERE
Take Note Of These SAT Registration Requirements:
There are two ways to register for the SAT: online and through mail. When registering online or on paper, make sure that you are supplying your full legal name. The same name that you have entered on your registration will be specified on your Admission Ticket and displayed on the test-takers' roster. If your registration details are not the same as the details on your photo ID, you won't be able to take the test.
Visit our website: SAT Requirements
SAT Online Registration
The easiest and fastest way to register for the SAT test is through online registration on the College Board website. You need to sign up for an account or log in to your account if you already have one. Check our step-by-step guide for SAT registration.
SAT Registration by Mail
There are some instances where you won't be able to register for the SAT online:
You need to take the test closer to your location or on a Sunday, particularly for religious reasons. If for religious reasons, you need to request an official letter that tells why you are requesting for a Sunday testing from your religious or church leader. Read the request for Sunday testing guidelines.
You are 12 years old or younger.
You are unable to upload a digital photo online. Check the photo requirements.
You choose to pay by money order or check.
An international representative will register for the SAT on your behalf.
If you need to register by mail, request for the Student Registration Booklet for the SAT and SAT Subject Tests from your school's counselor.
More review materials: SAT Languages Test
What to Do If You Need to Change Your Registration Details or Test Date
For changes to your name, birth date, and sex:
You need to contact College Board's Customer Service. Submit these changes before 8 p.m. ET on Monday five days before your schedule test date. The earlier you submit the changes, the better because these also takes time to process. You don't need to pay any fee to make these changes.
For changes to test date, test center, and test type: 
Log in to your College Board account. You will be able to change those details here. Take note of the deadline on your admission ticket for making these changes. If you change your test center, test date, or SAT and SAT Subjects tests, you need to pay a change fee of $29.
If you change to  SAT with Essay test, you don't have to pay a change fee. You just need to pay additional $17 to cover the price difference.
If you change your photo because it doesn't meet the College board requirements, you also need to log in to your College Board account. There is no fee to change your photo, but you need to do this five days before your chosen test date.
Related Topic: SAT – Suite of Assessments | Scholastic Assessment Test Overview, Registration, SAT Subjects, Test Dates, & Tips To Prepare For High SAT Scores
Candidates From All Around The World Take The SAT Test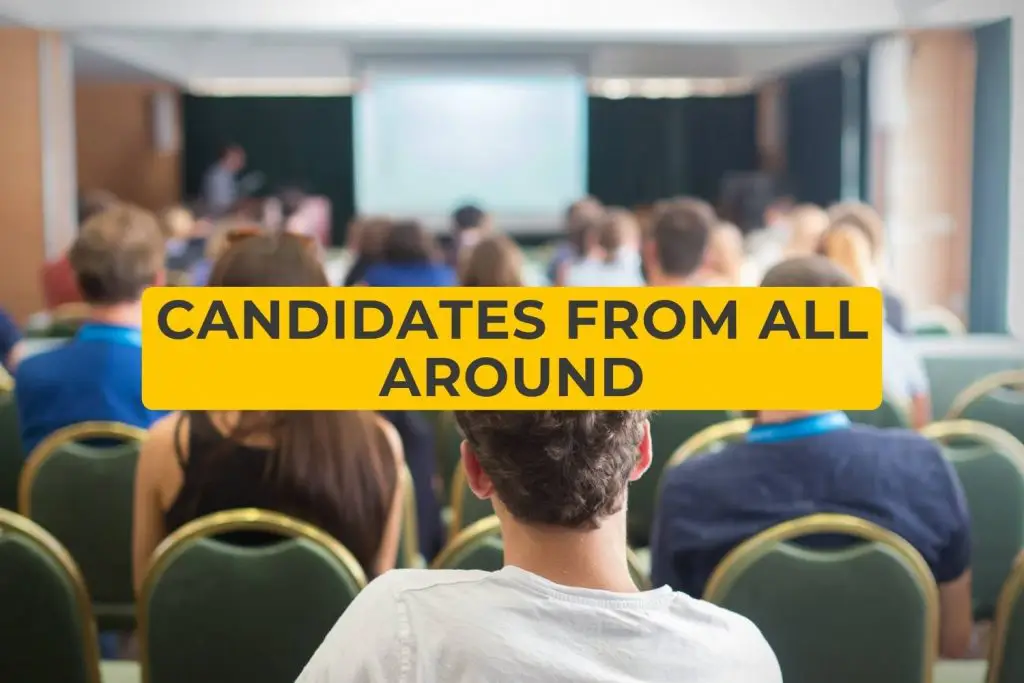 Students in and outside the US take the SAT in the hopes of gaining admission to colleges and universities across the nation. Here's what you need to know:
The SAT is administered internationally in October, December, March and May.
The SAT requirements and policies for students in the US also apply to international students. There may be additional requirements per country. Check additional SAT requirements and policies per country.
Students in senior high school are  ideal candidates for taking the SAT test, but basically, anyone who wishes to obtain a college education in the US is suitable entrants. There are no specified SAT requirements for US citizens because no restrictions have been imposed so far when it comes to eligibility criteria for taking the test. Schools, communities, districts, and states give equal opportunities to aspiring college students who want to take the SAT.
Candidates who live in countries that do not have SAT test centers will have to travel to locations that have these facilities.
The international fees for taking the SAT test varies per location. It can range from $38 to $53. Candidates have to make sure that the schooling or education system in their countries meets the standards and regulations of the College Board.
You can also register through an SAT International Representative. You will need to register through mail. The representative will mail the registration form in time for the registration deadline. Contact authorized representatives only as the College Board will not accept forms submitted through unauthorized persons. Find authorized SAT International Representatives.
Related Topic: SAT Math Practice Test
Is There an Age Limit for SAT Test Takers?
There is no age limit for taking the SAT, although it may lose its relevance as a college admission test when taken too early or too late. There are instances wherein students as young as 12 years old take and score high in the SAT, but they are considered as geniuses.
Ideally, high school students are considered as the best candidates for taking the SAT, but it has also been observed that a good number of 7th and 8th graders who take the SAT test score well. 
You can take the SAT as many times as you want. There are also no restrictions about it, but it is not generally recommended to take the test more than three times. Doing so gives your prospective colleges a bad impression. If you have been taking the test so many times, colleges might think you did not prepare well for the test or you lack the knowledge and skills they're looking for.
All your scores in all the SAT tests that you've taken will be reflected on your scorecard. In this regard, the College Board will provide the SAT Score Choice facility where you have the option to send the best score that you desire to the colleges of your choice.
In terms of SAT requirements, you don't need to have high grades. Nevertheless, it may put a dent in your college application if your grades do not reach the benchmark. Other than the SAT scores, colleges tend to take into consideration the entire application when they make a decision about their student admissions. This typically includes your academic grades. So in addition to preparing for the SAT, you also need to improve your grades in school to increase your chances of being admitted to your college of choice.
Related Topics: