One of the significant changes in the SAT in 2016 was that the Essay test became optional. Its structure and purpose has been altered as well wherein it meant to test students' reading comprehension and writing skills. In the SAT Essay test, test-takers are required to read a passage and form three integrated arguments and prompts for an allocated time of 50 minutes. In the former SAT (prior to 2016) the Essay test necessitated students to present a clear argument for one side of a stated debate question.
Despite the SAT Essay test being optional, many colleges still require their applicants to have a score for it. If your chosen college does so, there is good news because achieving a perfect SAT Essay score is possible, especially when you are equipped with the right skills and knowledge.
Start reviewing with our helpful contents: Practice Tests for SAT Reading
How Hard Is The SAT Essay Test?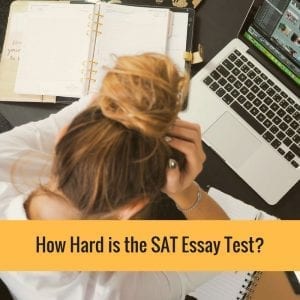 The good news is that the SAT essay test only has one passage to read and you have 50 minutes to finish the test. Easy, right?
The not-so-good news is that the passage you will be reading will be a 650 to 750 word, persuasive article that could be confusing. The passage will be about a certain issue and the author will try to convince the readers to take his side.
Your job is to write an essay explaining how the author built his argument—from start to finish. Simply put, you will have to critique the author's logic and how he presented his ideas. If you love debates, then this is right in your alley, but if you don't like debates and you don't like logic, then you need to brush up on your logic knowledge.
We have SAT Math Practice Test here
Main Skills Tested On The Essay Test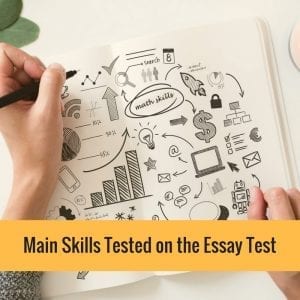 There are two skills that the SAT essay test will challenge—writing and reasoning. These skills have elements that you may want to improve.
Writing skills
Solid grammar
Organization of ideas or coherence
Vocabulary
Presentation of thought
Reasoning
The inductive and deductive reasoning
Logic
Focus on the issue
Quick thinking
Check our SAT Reading Practice Tests
A List Of Don'ts For The SAT Essay Test
These tips will help you focus on what the essay test wants you to do and not waste time writing things you should not include in your SAT essay.
Do not write about the topic itself.
You only need to write how the author presents his or her arguments.
Don't argue with the passage.
You are not asked to prove the passage right or wrong. All you are asked to do is analyze and explain how the author builds his argument.
Don't dwell on the topic.
Your opinion on the topic is not important, what is important is you are able to explain the argument of the passage.
Don't over-think or over-analyze.
Over-thinking would waste a lot of time. Instead, develop your argumentation skills months before the test.
Don't let the topic affect you.
The passage in the test may be about a topic that you care about. If the passage disagrees with your point of view, don't let that ruin your day. Just stay calm and write how the author builds his arguments.
Check our SAT Writing And Language Practice Tests
Skills That Will Help You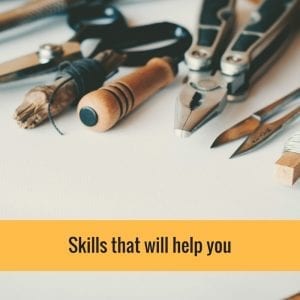 If you want to ace the SAT essay test, you need to acquire, develop and master some specific skills. Here are some of them:
Learn about the different logical fallacies
Brush up on your inductive and deductive reasoning skills
Improve your reading comprehension skills
Learn about the different types of cognitive biases
Brush up on your knowledge of logic
Be aware of different issues in the world because the topic will  most likely be a current issue
Improve your focus and concentration.
Improve your writing skills, including grammar and vocabulary
Start reviewing with our helpful contents: SAT Writing Practice Tests
How To Prepare For The SAT Essay Test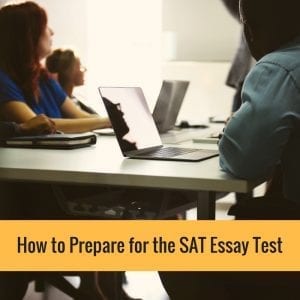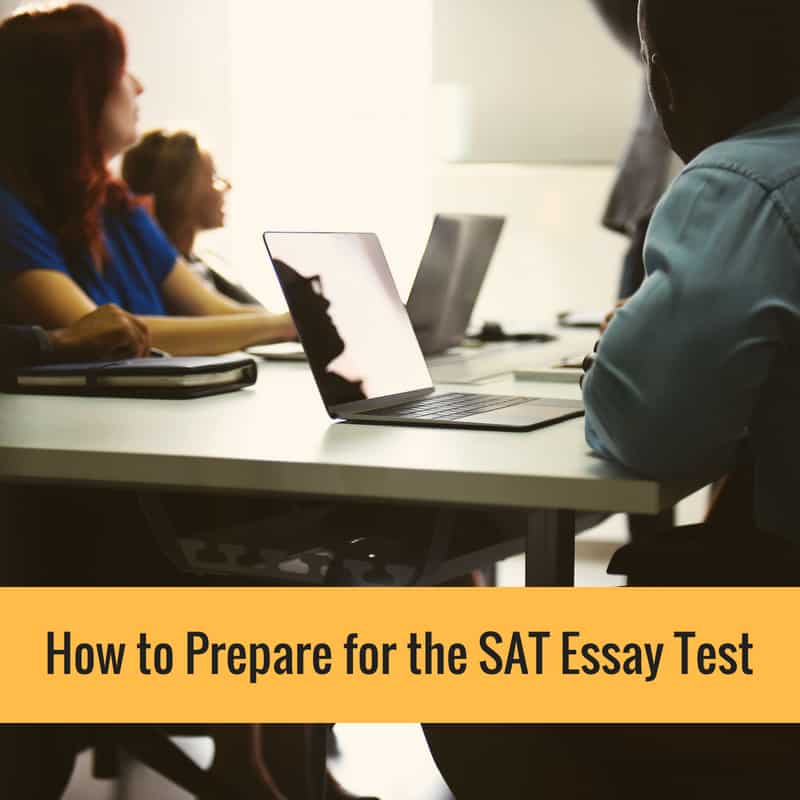 Unlike the other sections in SAT, you don't need to memorize information or remember formulas for the essay. What you need is a solid argumentative skill. Here are some ways to develop that skill:
Read opinion sections in the newspaper or online news websites and try to deconstruct their arguments.
Watch popular opinion -based shows.
Read philosophical books.
Engage a friend in a friendly debate.
practice your debating skills on comment sections on websites such as Facebook or YouTube.
Practice writing a persuasive article about a topic you care about.
Get an SAT essay practice test sheet.
More review materials: SAT Writing And Language Questions
How The SAT Essay Test Is Scored
Your SAT essay will be graded by two evaluators based on three categories—reading, analysis, and writing. The scores for each criteria will be from 1 to 4. After they grade each category, they will add the scores for the final score that will range from 2 to 8.  The categories are further explained below.
The Reading score on this depends on how well you show your understanding of the passage based on your essay.
The analysis score is based on how well you analyzed the arguments in the passage and how you explained it in your essay.
The writing score is about how good your writing was.
It is not difficult to get a good score on the SAT essay test if you prepared well by following the tips in this article and also by being focused during the test itself.
While the SAT essay test is not a required part of the SAT test, there are colleges that require it. So before deciding not to take the SAT essay test, make sure that it is really not a requirement of the college you want to enroll in.  Even if your chosen college does not require an SAT essay test, it is still a good idea to take it because it opens up opportunities to go to other schools that do require it. Finally, the SAT essay test also helps you gauge your preparedness for college since argumentation and reasoning skills are a big part of college life and beyond.
What Is The Proper Structure Of An Essay?
Tips To Get A Perfect Score
The SAT Essay is similar in structure as a typical persuasive or analytical essay that students normally produce in class. The following are its basic parts:
Introduction
Thesis Statement
First Supporting Paragraph
Second Supporting Paragraph
Third Supporting Paragraph (if time allows)
Conclusion
Here are some guidelines pertaining to these:
Introduction: Make it short- only about 2 – 3 sentences, mainly because this doesn't put in many points to your total score.
Thesis Statement: Make it as strong as you can, particularly because this is the most important part of your text. It contains the central argument that you will keep returning to for crafting your entire essay.
Supporting Paragraphs:  You will be required to create one supporting paragraph. However, it is recommended that you devise two supporting paragraphs to obtain a perfect score. A third supporting paragraph is remarkable, but optional. The three predominant elements that your supporting paragraphs must contain are 1) topic sentence, 2) evidence, and 3) concluding sentence. Consider that these should correlate to your thesis statement.
Conclusion: Make this brief and concise by simply summarizing your argument. You don't need to produce any more arguments here.
Visit our Practice Test For SAT Math
How To Create Your Essay According To The Time Limit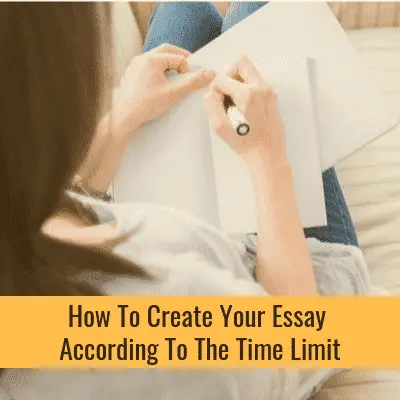 The imposed time limit for creating your SAT Essay is 50 minutes. In less than 1 hour, you should be able to read the passage, read the prompts, plan each of your essay and finally write 3 flawless essays. This process can be a bit tricky, but with ample practice, you can do well. What follows is the recommended time allocation for each task according to the 50-minute time limit:
Reading the prompts: During the initial 1 minute
Reading the passage as you annotate during the process: 15 minutes
Outlining your essay: 5 minutes
Writing your essay: 29 minutes
Primarily read the prompts. This is recommended because it will serve as your guide in reading the passage. When reading the passage, you ought to look for the answers to the prompts. At the same time, you can work out supporting evidence that you can utilize for your essay.
Not that the above mentioned technique is a hard and fast rule for writing your essay. These are just suggestions. You can decipher a time allocation method that works best for you through consistent practice. But remember that you have to accomplish a well-crafted essay within 50 minutes.
Check our SAT Requirements
Here Are More Tips For Creating A High-Quality SAT Essay
Practice, and then practice some more. Using credible SAT Essay practice tests, keep honing your writing skills and implement the designated time limit when doing so. This will keep your thinking and writing abilities sharp and ease your test anxiety. Confidence can make you rock the SAT Essay test.
Outline your argument before writing your essay. Graders can tell if a test-taker has outlined their essay or not. Render a few minutes work on a good thesis and make a rough draft of your argument. This will serve as a frame from where the thoughts of your essay will flow, and it can do wonders for your piece.
Allocate time for editing your work. Being in such a hurry because of time pressure can cause you to commit grammatical errors that can dent your essay score. As much as possible, find the time to go through your final essay to correct such errors. Your piece needs to make sense and effectually communicate your intended argument.
Related Topics: