What Is The ACT Test?
ACT stands for American College Testing. It is recognized nationally as a college entrance examination. High school students take the ACT as part of their college application process. Four subject areas are covered by this exam: English, Mathematics, Reading, and Science. Another aspect of the ACT is the ACT Writing Plus exam, which includes a Writing section. Some colleges require the Writing section for admission. The time duration of the ACT test is 3 hours and 30 minutes (without the Writing section), and 4 hours if the optional Writing test is included.
Start reviewing with our helpful contents: ACT Science Practice Test
Who Makes The ACT?
The creator of the ACT is the ACT.org formerly known as the American College Testing Program. Its headquarters is located in Iowa City, IA. The development of the ACT test is in accordance with the:
American Psychological Association, American Educational Research Association, National Council on Measurement in Education & the Standards for Educational and Psychological Testing (1985)
Code of Fair Testing Practices in Education, Joint Committee on Testing Practices (1988)
Code of Professional Responsibilities in Educational Measurement, National Council on Measurement in Education (1995)
Related Topic: ACT Test Introduction, Registration, Dates & Score
When Can Students Take The ACT?
The ACT test is given nationwide during the same 5 months of a year. These are on the months of February, April, June, October, and December. In some states, the month of September is also included in the scheduled administration of the ACT.
Related Topic: Free ACT Practice Tests for English
When Is The Best Time To Register For The ACT?
No definite time is set to take the ACT. The exam is usually taken by students on the spring semester of their 11th grade. The content of the exam encompasses class materials that are tackled until that time. It is helpful for most students if they have received their ACT scores prior to moving on with their application process. Furthermore, taking the ACT on the 11th grade provides ample time for students to retake it if their earlier score is unsatisfactory.
Related Topic: ACT Registration and Requirements
What Is The ACT Registration Process?
The registration process for the ACT is carried out in three ways. First is online through the Internet which is the most convenient way. You can also ask for paper registration packets from the counselor's office in your school. Lastly, you can register by phone by calling 319-337-1270 particularly if you have undergone ACT registration in the last two years.
How Much Do I Pay For Taking The ACT?
Without the Writing test, the cost of the ACT is $46.00. If you're taking it with the optional Writing test, then you'll have to pay $62.50. If you registered beyond the registration period, you are required to pay an additional $29.50 as late registration fee. It depends on your particular situation wherein other fees may apply.
Related Topic: ACT Practice Test
When Can I View My ACT Scores?
For early viewing, your scores will be available online after about 2 weeks of the exam date. After 4- 7 weeks, paper scores usually arrive at the counselor's office in your high school. If you have opted to take the Writing test, your score will be mailed after your Writing score has been included in your record.
What If I Get A Low Score In The ACT?
You can choose to have your ACT scores removed from your records. You just need to submit a request letter to have your scores deleted. Include your name and home address in your letter where a form will be sent to you. Return the ACT score deletion form at:
ACT Records
P.O. Box 451
Iowa City, IA 52243-0451
You can retake the ACT for as many times as you wish, but most tutors recommend taking the test up to three times. You can choose to send the score that you want to keep your records to the colleges of your choice.
How Many Times Can I Take (Or Retake) The ACT?
There is no limit to how many times you can take the ACT, but it is not recommended to take it more than three times.  For every time that you take the test, the concerned ACT body keeps a separate record of your particular score. You get to choose which score (from a certain test date) will be sent to your target colleges. At the same time, you can request for more than one score from different test dates to forward to the colleges of your choice.
When Should I Start My ACT Test Prep?
The ACT is an important test for your college admission, that's why it is recommended that you start preparing for it at the soonest time possible. More preparation brings you better chances to achieve a high score. The summer of your 11>th grade is considered as the best time to get started with your ACT test prep. This is a good time to prepare for the ACT because there are no school activities, projects, homework and other exams that would distract you. At most, your ACT test prep should be carried out no later than the summer before your 12th grade.
Start reviewing with our helpful contents: Free Practice Tests for ACT Math
What Areas Of Math Do I Need To Take Up In School Before I Decide To Take The ACT?
There are 60 math questions included in the ACT Mathematics test and it covers six content areas of the subject, which are pre-algebra along with elementary and intermediate algebra, coordinate and plane geometry as well as trigonometry. It would be best to study these before you take the ACT.
Should I Ask For The Assistance Of An Educational Consultant?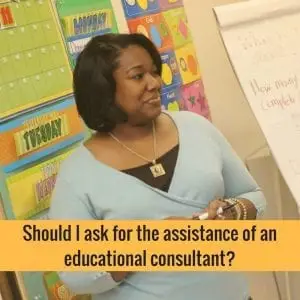 Depending on your individual talents and needs as a student, an educational consultant will provide you and your family with counsel pertaining to your choices of an educational program. The services offered by an educational consultant vary, and it is based on your decision as a student. However, if your school counselor spends hours counseling you about the admission process, or has undergone workshops and special training, you may not need an educational consultant. The same is true if you have access to information available in a college career center. Other resources that you can approach with regards to the same services are counseling or career departments located in the colleges or universities you are applying to. Ask in advance about how much they charge before getting their services.
Related Topics: