You have to implement an efficient and effective study plan for your GRE test prep if you have more or less 8 weeks to do so. What are some salient factors about how to study for the GRE that you should be mindful of?
Divide Your Study Plan Into Two Parts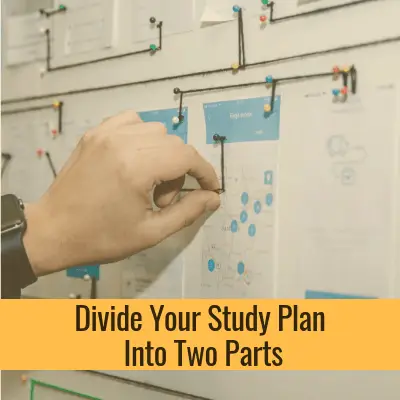 You primarily have to divide your study approach into two parts if you have 2 months to prepare for the GRE. The first month will comprise your study plan wherein you have to be proficient in tackling the types of questions that you will encounter in the test. And considering that they are more tricky, you also have to focus your efforts in dealing with Math and Vocabulary. On the second month of your GRE test prep, you should take time to learn how to answer the questions quickly. In this case, you have to hone your skills by taking timed practice tests. As you go along the way, challenge yourself by answering tougher test items.
You can also visit our review on the Best GRE Prep Course here so you can choose the best for you.
You can get lost in the middle of things when studying for the GED. The antidote to this is to apply an effectual system. Initialize your GED test prep accordingly, so before you get on with it, you have to determine which subjects to contend with first. What you ought to do pertaining to this is to ascertain your academic strengths and weaknesses. By all means, you should target your weak areas while building on where you are good at.
Related Topic: GRE Test Scores, Good, Average and Range of GRE Score
Take A Timed GRE Practice Test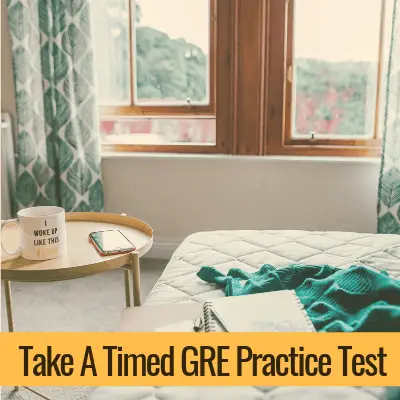 Your step 1 for an effective GRE test prep is to take a timed GRE practice test. Your purpose for doing this is to get your baseline score. It's like figuring out what your GRE Verbal and Quantitative scores are if you take your test now. This step will help you gain information about your tentative GRE scores along with what subject matters you are good and bad at. You'll need these details in designing the most suitable GRE study plan for yourself.
What's so motivating about taking a practice test is that it'll give you experience about what your final test day is like. You'll be familiarizing yourself with the format and timing of the actual test. You'll gain a "feel" about the questions contained in it, consequently providing you with clues about how to ace your test.
You can review your practice test after going through with it. Obtaining access to the explanations for each question, you'll be able to understand your mistakes and reinforce your strong aspects. According to research, practice tests help test-takers measure their performance and learn about the real test as well.
Take your GRE practice test under conditions that are as similar as possible to the real test day. Make sure that there are no distractions and allocate the same time limit as the actual GRE. That will be 4 hours if you include the Essay test and 3 hours without it. See to it that you have ample time to check and review your work for 1.5 hours on the same day or a day after. You can avail of official GRE practice test from the POWERPREP®  software of the ETS website. ETS is the creating body of the GRE.
See our Best GRE Prep Course here for you to have more information.
Related Topic: GRE Test: Introduction, Subjects, Requirements, Test Dates, GRE Scores & Benefits
Create Your Test Prep Strategy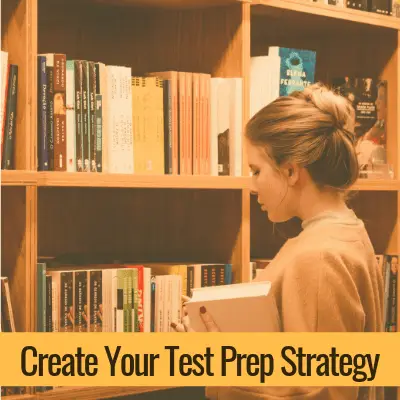 Your step 2 for a GRE study plan that works is to create your test prep strategy. You might be thinking that your test is 2 months away and you still have sufficient time for doing other what-nots. Be wary of procrastinating because the days go by swiftly. Before you know it, your GRE might be one week away! Steer clear of being caught by surprise of your test day.
It is more effective if you study for 5 days a week than cram everything during the (2 days) weekend. Your study time for the GRE is better off at 5 days a week in three 30 minute sessions. Apparently, you have to schedule one and a half hours of study time a day during weekdays. If you're targeting to improve your vocabulary skills, tag along physical flashcards with you or download them in your smartphone. Get hold of up-to-date and credible GRE study materials online or in your local library to reinforce your knowledge
On the last 4 weeks of the second part of your GRE test prep, plan to take 4 more practice tests. Take 1 practice test one month before your GRE test day, and schedule taking 1 practice test every week following this. Your goal is to keep track of your progress, acclimatize yourself to the real test and develop your mental endurance. Remember to allot 1.5 hours for checking your answers and reading the explanations for them.
Mark your practice test dates in your calendar, and attend to them on time- in the same way, that you are prompt in going to school or work. Consider that your GRE test prep is crucial, and you have to take it seriously.
Related Topic: GRE Practice Tests
Be A Super -Test Taker Who Will Rock The GRE!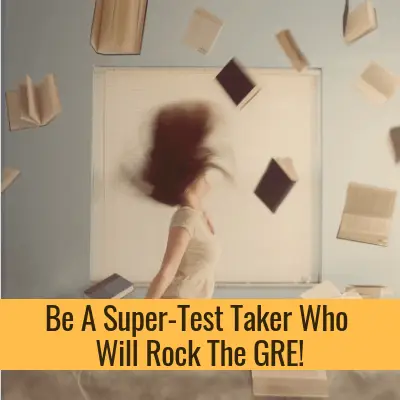 Granting that you have taken all your practice tests accordingly, you should be ready to take the GRE. There should be minimal or no jitters on your test day- thanks to the ample practice tests that you have gone through. Be gone, test anxiety! Muster your confidence knowing that you have prepared well for your test and are capable of passing it with flying colors.