Creating an MCAT study schedule for 3 months may seem daunting. Some believe you should study for at least six months or more! After all, the MCAT is extensive, covering multiple subject areas, and it's arguably one of the most challenging tests a student can ever take!
So, how do you prepare for this beast of a test in a 90-day timeframe? Where do you even begin?
That's where this guide comes in.
We'll walk you through the process of creating an MCAT study schedule for a three-month period, from the first practice test all the way through exam day. Then, we'll give you our top tips for successful studying.
Creating a Three-Month MCAT Study Schedule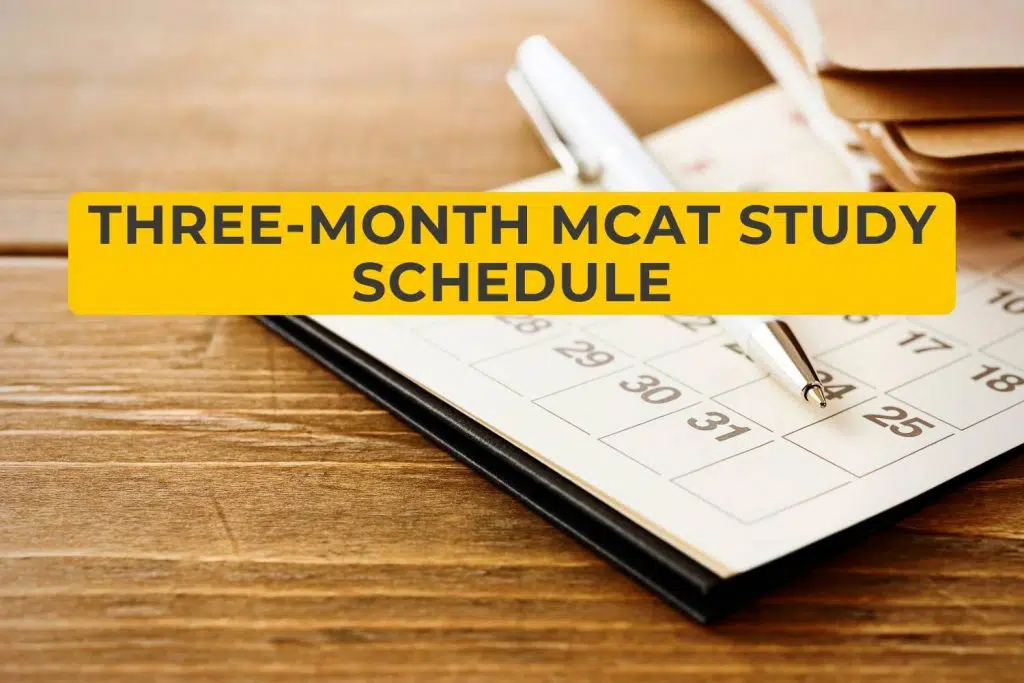 Top performers on the MCAT often report studying around 300 hours leading up to the test. Three hundred hours is perfectly doable within a three-month frame, but you'll need to stay on track.
Organized and focused study is key to success, and having a study schedule is one of the best ways to ensure you cover all the test subjects in full.
Ideally, your MCAT study schedule will be unique to your needs. You can find a variety of pre-made plans online, but studying for the MCAT isn't a one-size-fits-all task. It's crucial that you tailor your study schedule towards the areas you feel the least confident in.
We recommend taking a few hours to make your own MCAT 3-month study schedule using a three-phase structure.
The first phase comprises weeks 1 thru 8 and focuses primarily on covering and studying exam content.
The second phase consists of weeks 9 – 11. During that time, you'll focus more on test-taking practice. You'll still have time to study content, but practice tests will become the overarching focus.
In the week leading up to the exam, or phase three, you'll prioritize your studying to focus on areas you believe you can master with just a bit more time. You might also spend a few hours reviewing areas you felt confident in from the start.
Essential Resources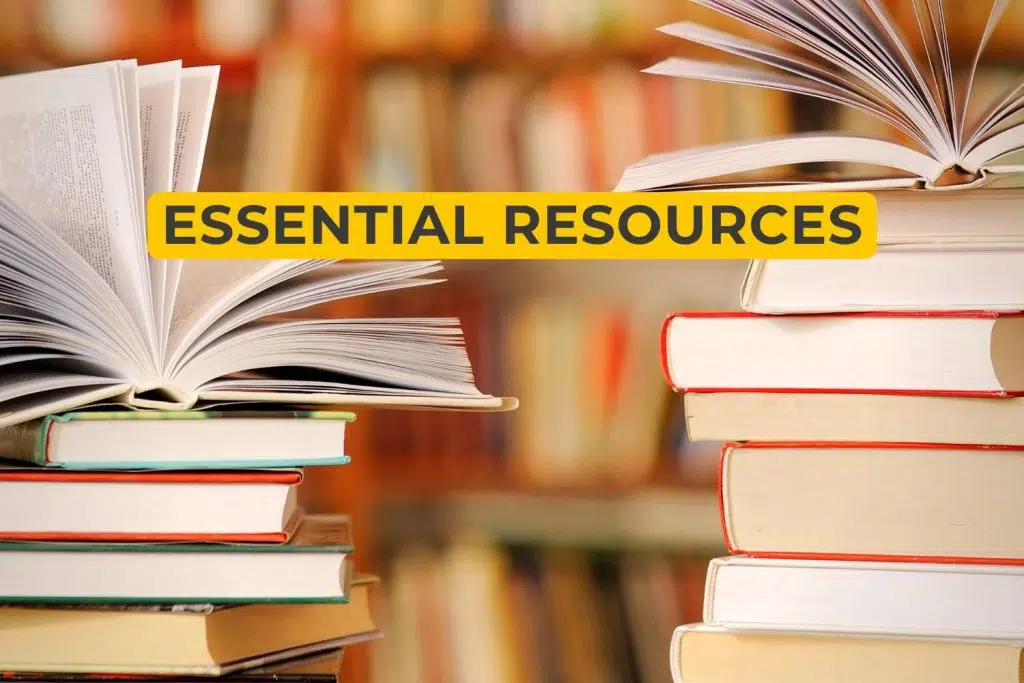 Below, we'll walk you through creating this 3-phase schedule step by step, but first, let's go over the study resources you'll need over the next twelve weeks.
The AAMC website is the first resource you should check out when studying for the MCAT. They cover everything from test logistics to actual content from retired tests. You can find full-length practice tests and questions on their site for a very affordable price.
Other MCAT Study Bundles, Practice Tests, and Resource Books
There are many study resources available to MCAT takers in a range of styles and price points. Test prep experts like Kaplan and Princeton Review all have study bundles available on Amazon and also offer extensive online resources.
A calendar will help you keep track of the topics you still need to study. We suggest an online calendar, so you have access to it wherever and whenever you need it. You can also share your online calendar with study groups or tutors.
Missed Question Spreadsheet
This is just an excel sheet where you can list any questions you miss on your practice exams. It's a vital study tool since it helps you see exactly where to focus your studying.
Taking an online or in-person MCAT prep class might be a good idea, though it's not crucial for everyone. If a full-blown class isn't your thing, you still might benefit from hiring an MCAT tutor, especially if there's an area of the test you continue to have trouble with.
Study Phase One: Weeks 1-8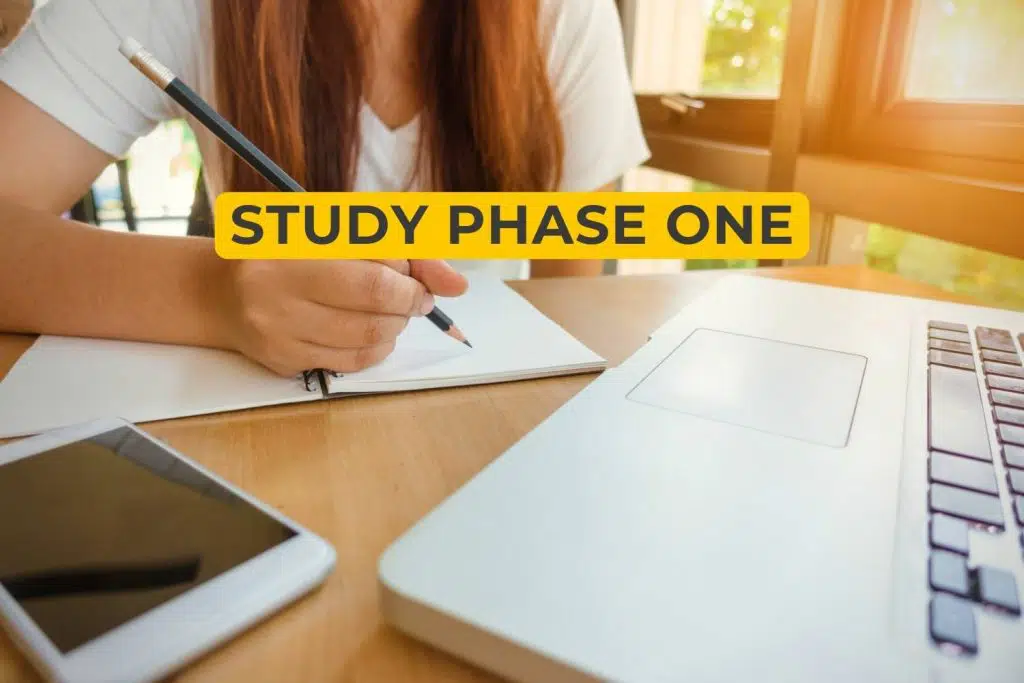 Phase one is all about tackling the massive amount of content the MCAT covers, but before you start studying, it helps to develop a plan. And, in order to create a plan, you need to know what to expect.
Setting Expectations
So, the first thing you should do is learn all you can about the exam. The AAMC website has multiple resources, but if you prefer a video format, you might try this. After watching it, you'll understand the MCAT format, how it weighs in your med-school applications, and what score you'll need.
Once you understand the exam in full, you should take a practice test. Consider this a pre-test. It will set the baseline for your studying.
After you complete and score your first practice test, you'll be able to see which areas you need to focus on. Then, you're ready to create your plan.
Creating Your Study Plan
To create your study plan, you'll need to block out about three hours per day, six days per week. You'll devote each hour of each study session to a specific topic. The goal is to devote more of your study hours towards areas you feel less confident in, as shown by the results of your practice test.
That said, you should still aim to cover each subject area weekly, even the areas you feel like you can ace. And, you should review for the CARS section every day. The CARS section is the most heavily weighted section of the MCAT, and admissions departments look very closely at it.
With all of that in mind, the first week might look something like this:
Monday: 
Full-length practice test
Tuesday: 
Review test, build missed question spreadsheet, create a study schedule
Wednesday:
Biology, Biochemistry, CARS
Thursday:
General Chem, O Chem, CARS
Friday: 
Physics, Psych, CARS
Saturday: 
Sociology, CARS, Problem area of choice/ review missed question spreadsheet
Sunday:
Off
Using A Missed Question Spreadsheet
Using a missed question spreadsheet will help see which areas you should devote the most time to. It also acts as an excellent study tool. We suggest working through your missed question spreadsheet topic by topic as they come up on your study schedule.
Write down the question and all of the answer choices. Then, look up the definition of each answer choice. Learning them all will be more helpful on the test than memorizing the specific question and its answer.
Study Phase Two: Weeks 9-11
Once you reach week nine of studying, your emphasis should shift from focusing on content to simulated exam practice.
At this point, you should aim to take a practice test every week. Then, you should adjust your study plan according to your results.
If you're struggling in biochem, maybe add a few more one-our study blocks in that area. Conversely, if you're acing all of the physics questions, you can probably take a few hours away from physics study time.
You can find practice tests through most MCAT study programs or the AAMC website.
A week of study in phase two might look like this:
Monday:
Practice test
Tuesday:
Review practice test, biochem, CARS
Wednesday
biology, general chem, CARS
Thursday
O chem, physics, CARS
Friday
Sociology, psych, CARS
Saturday:
Revisit three weakest areas
Sunday:
Off
The Final Week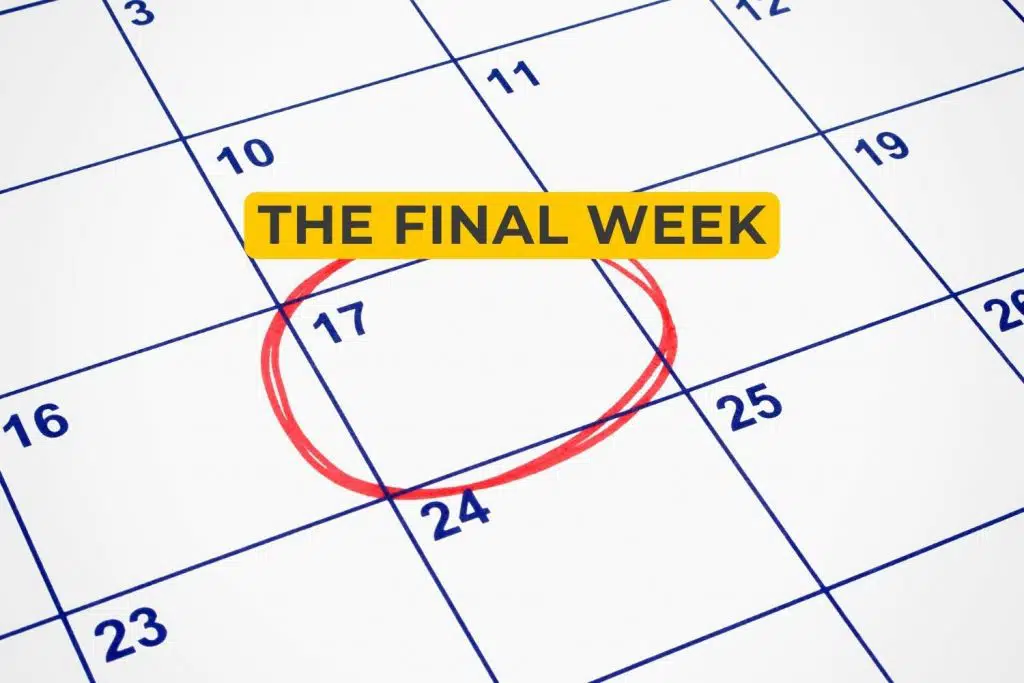 The last week before the exam will look similar to weeks 9-11, but your focus should shift slightly. You should abandon any concepts you feel are completely out of reach and focus on areas you think you're on the verge of mastering. You can also review areas you feel confident in.
Ideally, in this last week, you'll also scope out your test site. Drive over at some point this week. Figure out where to park and how to get to the exam room. Doing so will help ease any nerves you have on test day.
Finally, don't study the day before the exam. Instead, take that day off entirely, and let your mind rest. Eat a few good meals and get to bed on time. You'll do better on the test if you're well-rested than if you're up all night trying to cram.
Your final week of studying for the MCAT might look like this:
Monday: 
Final practice test
Tuesday: 
Review test, revisit weak areas
Wednesday: 
revisit strong areas
Thursday: 
revisit weak areas
Friday: 
Off
Saturday: 
Exam Day
The Day Of The Exam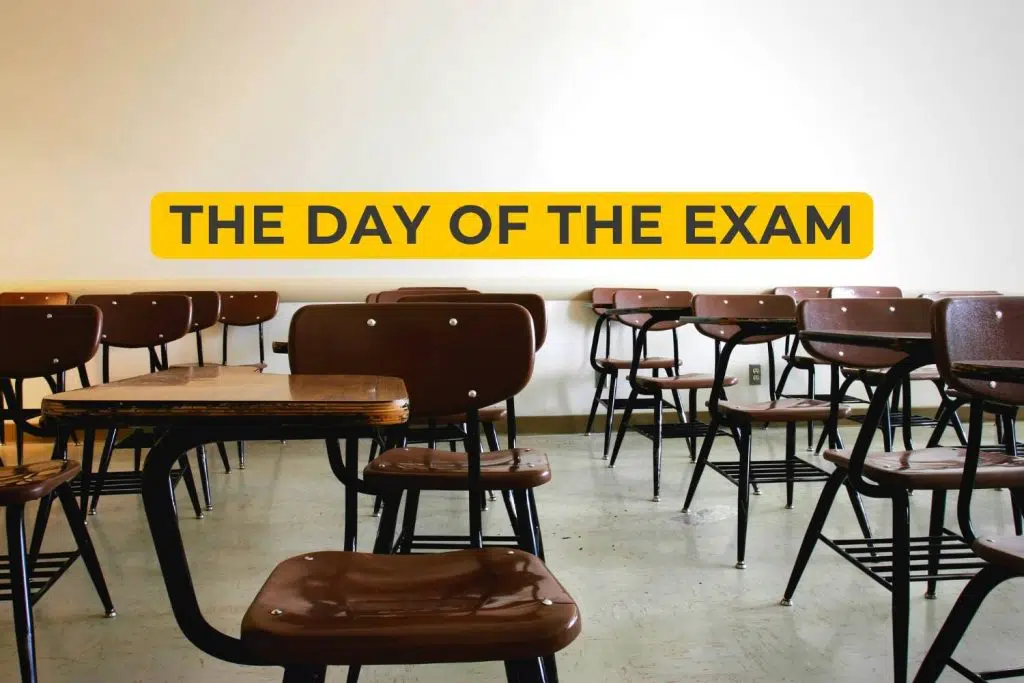 When the big day finally rolls around, be sure to eat a good breakfast. Research shows that eating before an exam will help you score better. So, even if you have test anxiety, try to get something down.
Even a simple protein shake can make a world of difference, but if you can, aim for something a bit heartier. Peanut butter on whole-wheat toast or eggs with a side of fruit is more likely to keep you full throughout the exam.
While we're on the breakfast subject, it's also good to note that drinking too much coffee could be detrimental. Have your regular cup or two, but don't overdo it! Excess caffeine will only make you feel jittery and nervous.
Finally, try to arrive at the exam site ten to fifteen minutes early. If you're stressed because you're late, you're almost sure to do more poorly. Studies show that stress and anxiety tend to lower test scores, so arrive early and do your best to stay calm throughout the morning.
Study Tips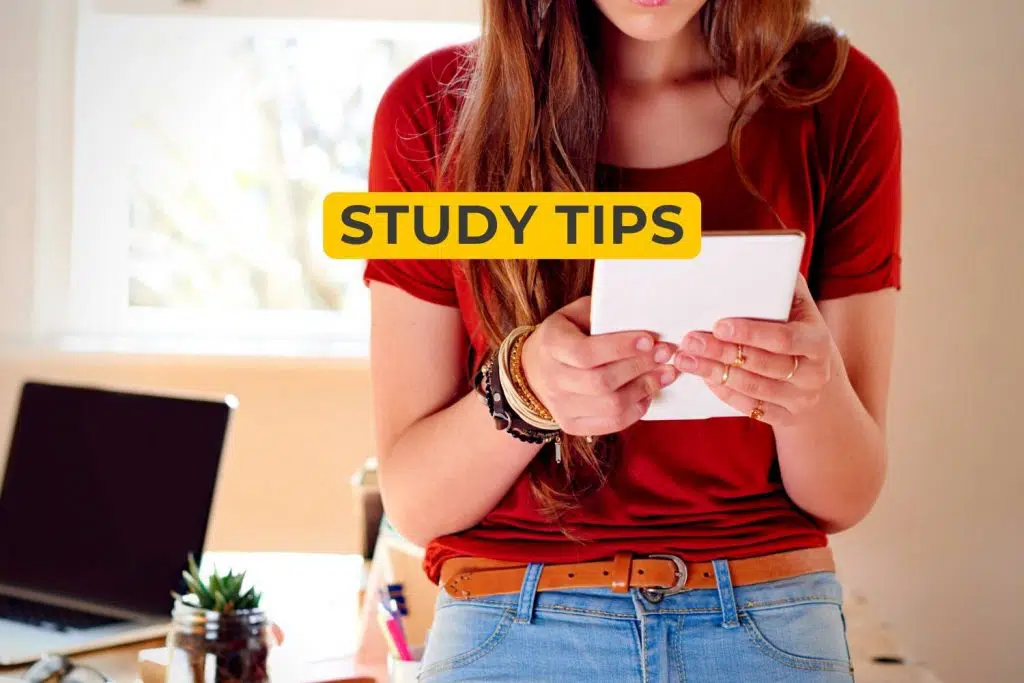 Studying for any exam is a challenge, but studying for the MCAT can feel like a near-insurmountable task. After all, the test covers multiple subjects, is incredibly lengthy, and requires you to draw from several different academic areas at once!
That said, thousands of people take the MCAT every year and score well enough to get into the medical school of their choice. They do this thanks in part to a solid test-prep plan, but there are a few other study tips we'd be remiss not to mention:
Learn to deal with distractions.
The exam room may be quiet, but it will still be full of people. If every cough or dropped pen disturbs your thinking, you're in trouble! To prepare for this, try studying in a coffee shop or a more crowded area of the library.
Note that science topics aren't equal.
Biology and biochem are weighed more heavily on the MCAT than chemistry and physics, so you might want to put more time and effort into mastering them.
Don't be afraid of revising your plan. 
Change your study plan to reflect the results of your most recent practice tests. Don't stick with the plan you laid out at the beginning of studying if it no longer fits your strengths and weaknesses.
The MCAT usually takes around 7.5 hours to administer. That's a lot of focusing! If holding your concentration for extended periods is tough, try to lengthen your study sessions, working to focus for longer and longer periods each week.
Simulate actual MCAT conditions.  
With your last few practice tests, try to simulate the conditions of the exam exactly. Don't eat or drink unless you're on a break, and don't remove your jacket or get up to grab a sweater if the room changes temperature. You won't have those comforts during the exam.
Focus on comprehension, not memorization. 
The MCAT looks for understanding and rational abilities, not the ability to memorize answers. Keep that in mind while you study, and focus on comprehending the material in full, rather than memorizing exact answers to specific questions.
Ask successful students for advice. 
Nothing beats gaining tips and tricks from students who recently took the exam. Bonus points if it's a good friend who knows where your strengths and weaknesses lie! A friend like that can help you pinpoint focus areas which can make exam prep that much easier.
Final Thoughts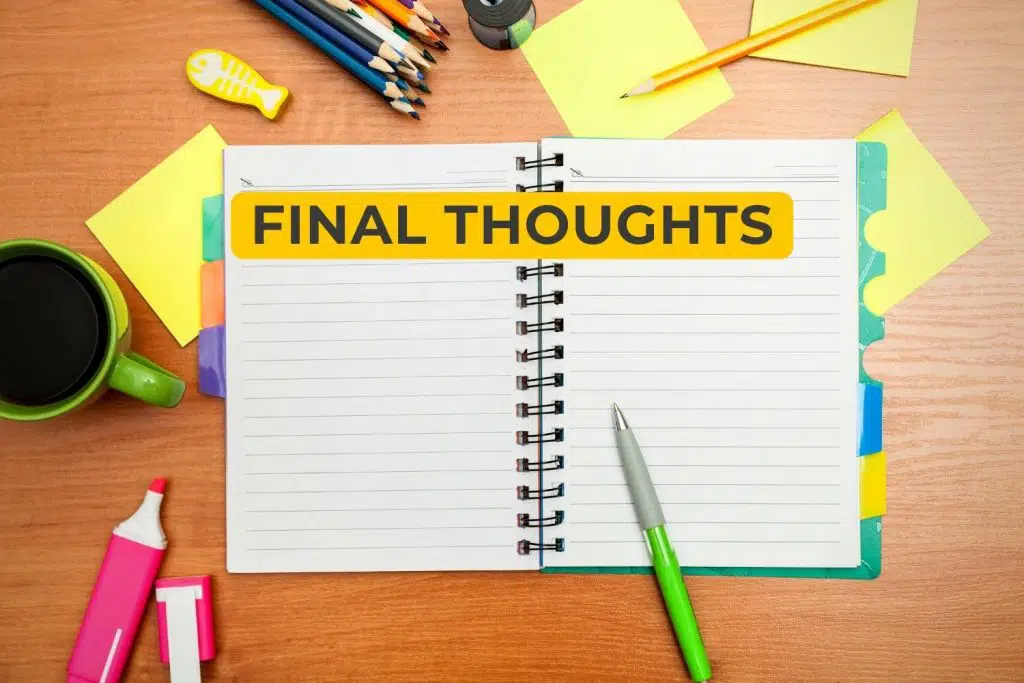 Studying for the MCAT in three months will take focus and determination. It also requires organization, which is where having a study schedule is crucial.
Every study schedule is unique to the student, but if you have any questions about creating your personalized plan, leave them in the comments section. We'll do what we can to help!
An MCAT study schedule will help you stay on track, ensuring you review all of the exam content with a focus on your weakest areas. That, in turn, will help you gain a top-notch score, boosting your chances of acceptance at your choice of medical schools!