Question 21 of 25
84 % Complete
Read the following about WWII Victory Gardens:
As part of the war effort, the government rationed foods like sugar, butter, milk, cheese, eggs, coffee, meat and canned goods. Labor and transportation shortages made it hard to harvest and move fruits and vegetables to market. So, the government turned to its citizens and encouraged them to plant "Victory Gardens." They wanted individuals to provide their own fruits and vegetables.

Nearly 20 million Americans answered the call. They planted gardens in backyards, empty lots and even city rooftops. Neighbors pooled their resources, planted different kinds of foods and formed cooperatives, all in the name of patriotism.
(Obtained October 2, 2013 from Wessel's Living History Farm York, Nebraska http://www.livinghistoryfarm.org/farminginthe40s/crops_02.html)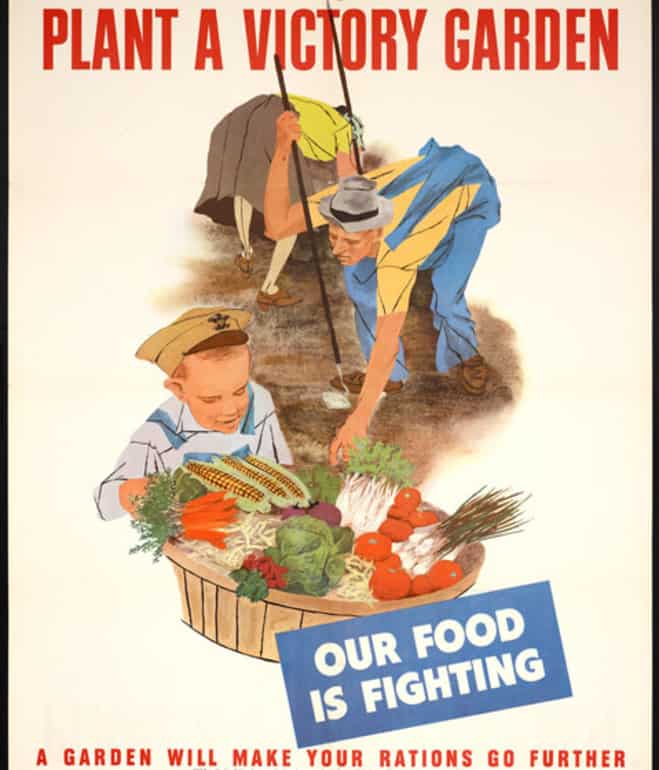 21. What are some of the economic impacts of war stated above?
A. There are no economic impacts.
B. Labor and transportation shortages.
C. Rationed foods.
D. B. and C.