For some people, waiting for exam results can feel as grueling as sitting the exam. This is especially true if you're waiting for the results of an exam as important as your GRE (Graduate Record Examination).
The Graduate Record Examination (GRE) is a multiple-choice exam that forms a vital part of your graduate school application process. Designed to assess your readiness for graduate study, the GRE is a standardized test that makes it simple for grad schools to pick the best candidates.
According to the Educational Testing Service (ETS), more than 500,000 students take the GRE every year. These students come from 160 countries and visit over 1,000 testing centers to take the exam.
But what happens once you've finished your answers, submitted your paper, and left the center?
If you're wondering, 'how long does it take to get & send GRE scores?', you're in the right place. In this blog post, we'll explain the entire process of taking your GRE. From taking the test to sending your scores to your chosen grad or business school, find out everything you need to know below.
You can also visit our Best GRE Prep Course if you want to know what's the best course for you.
How is the GRE Scored?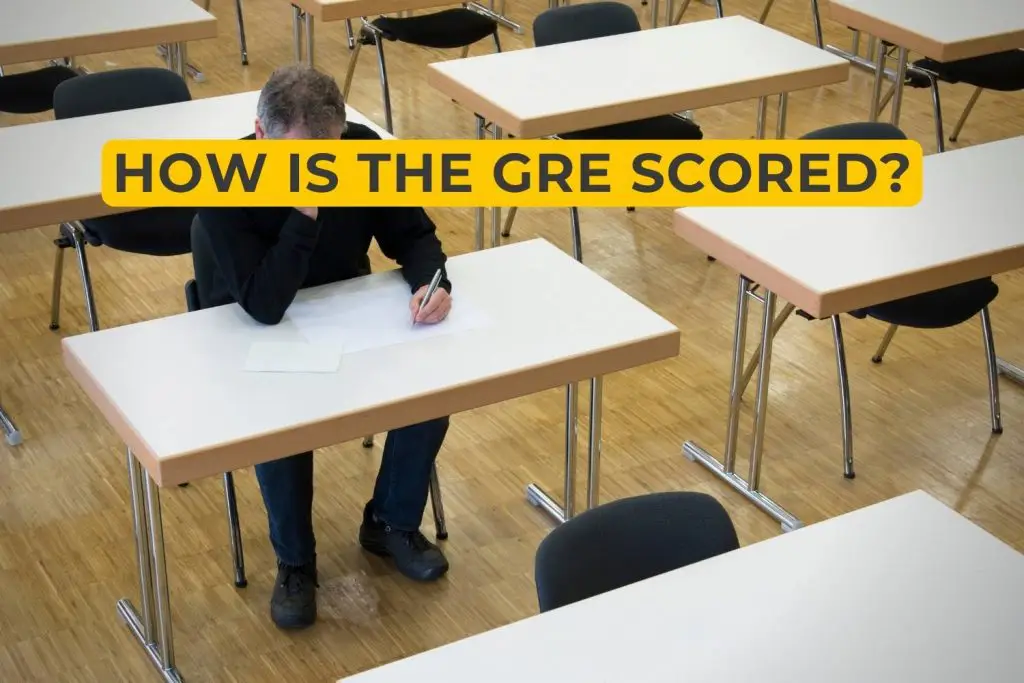 When you receive your GRE results, you'll receive a scaled score. This will be your 'raw score' — which equates to the number of questions you answered correctly — after your examiners have converted it to comply with the GRE scoring system.
The GRE has three main question types. These are designed to test the following:
Your complex verbal reasoning skills. This includes your reading comprehension and ability to analyze discourse, as well as whether you can understand implicit layers of meaning.
Your quantitative reasoning skills. This refers to your numerical skills and ability to understand data. You may be asked to solve basic mathematical problems or draw conclusions from data sets.
Your analytical writing skills. This includes your ability to express your ideas and back up your arguments.
Each of these sections will be scored separately. Verbal and quantitative reasoning are scored between 130 and 170, while analytical writing is scored between 0 and 6.
Once the results have been converted, the students in the top-performing 50% should expect to get a score in the high 150s for the first two sections.
How Long Does it Take to Get GRE Scores?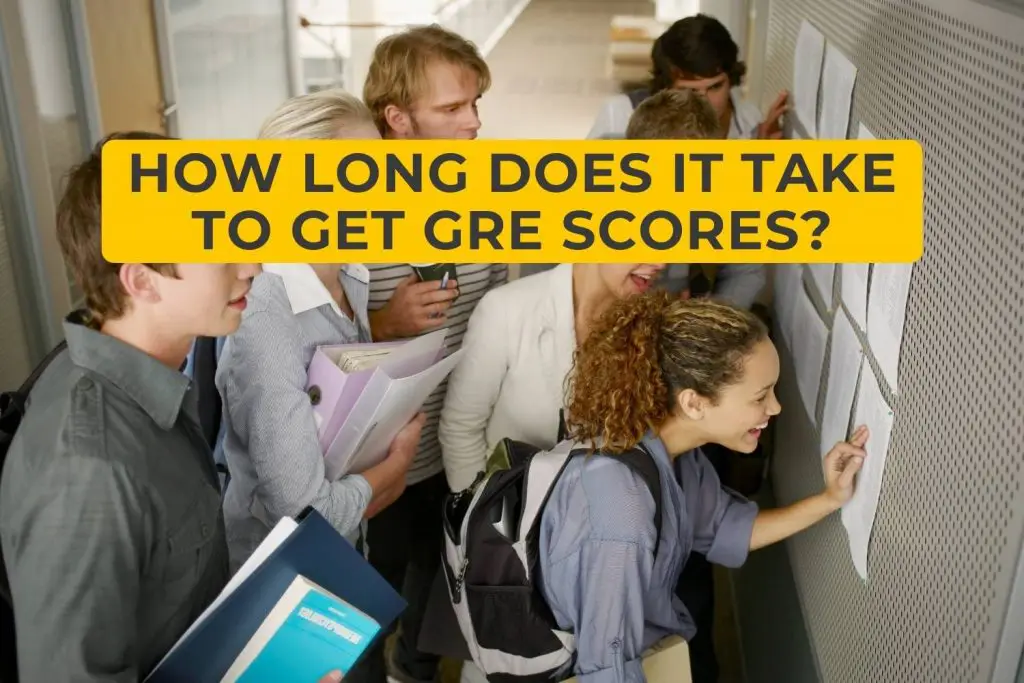 Because the GRE is made up of different sections, all of which are scored separately, you don't need to view all of your scores at once.
If you chose to take the computer-delivered GRE, you could actually get your scores for verbal and quantitative reasoning as soon as you've finished the assessment. Once you've completed the exam, simply choose to 'report your scores,' and you'll be able to see your results immediately.
As the analytical writing section can't be scored automatically, you'll need to wait a little longer for your results. It usually takes between 10 and 15 days for these scores to come through on your full report card.
If you took the paper-delivered GRE, you might need to wait up to five weeks for your official test scores.
See also our post on How Many Times Can You Take The GRE here.
How Long Does it Take to Send GRE Scores?
After you've received your GRE scores, the next step is to decide whether you want to send your scores to your chosen grad or business school. Unlike many exams, you can resit the GRE if you're unhappy with your results. That means you never need to send your scores if you didn't perform as well as you were hoping to on the day, giving you complete control over your application.
To submit your scores, you'll need to log into the online ETS account you created to register for the GRE. Each grad or business school that accepts the GRE is designated by a school code. Simply search through the ETS database to find the institutions you want to apply to, and submit your scores digitally.
Your initial test fee ($160) covers the cost of sending your scores to four different institutions. More than 90% of US business schools accept the GRE, so you'll have plenty to choose from. If you're unsure which schools you want to apply to, you can store your exam results for up to five years on your ETS account.
Once you've chosen to send your scores, you'll receive an email notification that confirms your scores have been sent to your schools. Like your official test report, this usually takes between 10 and 15 days to come through.
See also our post on How Long Is The GRE here for more idea of the GRE.
Conclusion
So, how long does it take to get & send GRE scores? The answer can range from 10 days to around five weeks, depending on whether you choose to take the computer or paper test.
Whichever you decide, we hope this blog post has given you the information you need to prepare for this life-changing exam.