The Graduate Record Examination (GRE) is a required test for most students who want to study at the graduate level in the USA or Canada.
Not only is graduate study rewarding — but it can also help your prospects. In April 2021, only 2.7% of Americans with a graduate qualification were unemployed, even in turbulent economic times. In contrast, the general unemployment rate was double this amount at 6.1%. Therefore, acing the GRE and getting into your dream school can increase your chances of future success.
However, to ace the GRE test, you need to master the testing sections and your performance in each one. Part of that comes with optimizing what you can do in a limited period. How long is the GRE? We discuss the specifics of that question and more in this guide.
How Is the GRE Structured?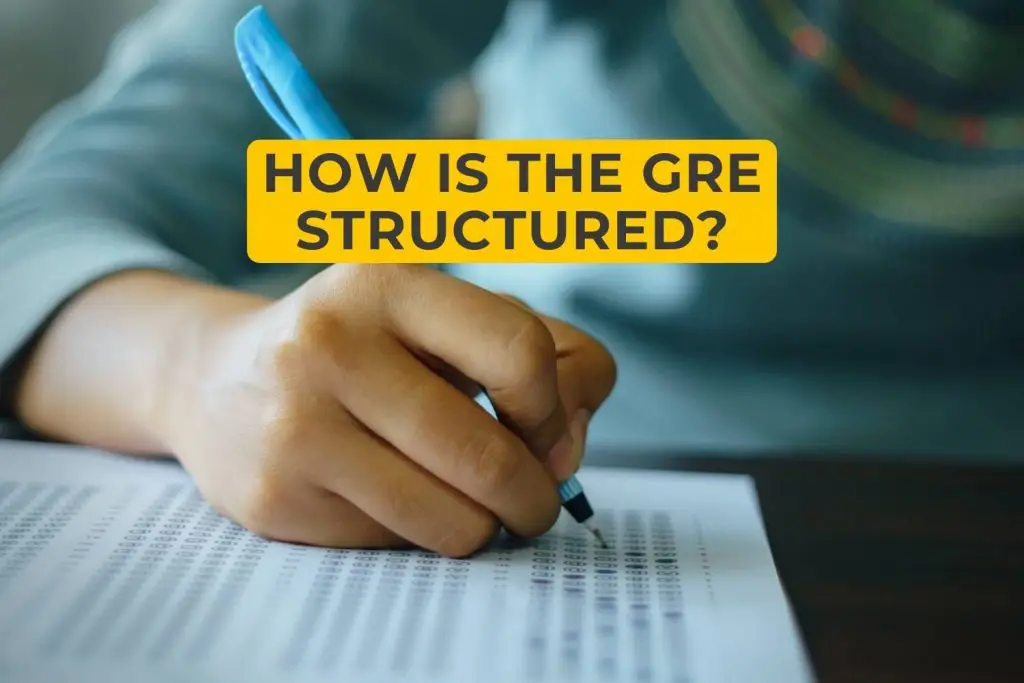 The GRE is 3 hours and 45 minutes long, and the exam follows a strict timing structure.
However, you should expect to spend around 4 hours and 30 minutes completing the exam when you take into account breaks, preparation at the center, and selection of schools.
Although it can be difficult to complete some sections in time, this is deliberately challenging, and part of your task is to show how well you can do under pressure.
There is a one-minute break after every section, giving you time to clear your mind and mentally prepare for your next task. You also get a ten-minute break after the third, which is quantitative reasoning.
So, how long is the GRE when broken down into sections? The exam structure with the timed tasks are below:
Biographical Information: 10 minutes
Analytical Writing — Issue: 30 minutes
Analytical Writing — Argument: 30 minutes
Verbal Reasoning Section A (20 questions) — 30 minutes
Verbal Reasoning Section B (20 questions) — 30 minutes
Quantitative Reasoning Section A (20 questions) — 35 minutes
Quantitative Reasoning Section B (20 questions) — 35 minutes
Ten-Minute Break
Unscored or Research Section — 30 or 35 minutes
Selection Schools — 5 minutes
The unscored or research section is for the ETS testing center's information purposes and will not count toward your overall score. However, the order of all these sections may be random, so you might not know whether a section counts toward your overall score. The best approach is to treat each section as though it counts.
You might also want to take a look at our post on How Many Times Can You Take The GRE here for you to have an idea.
What Is the GRE Content?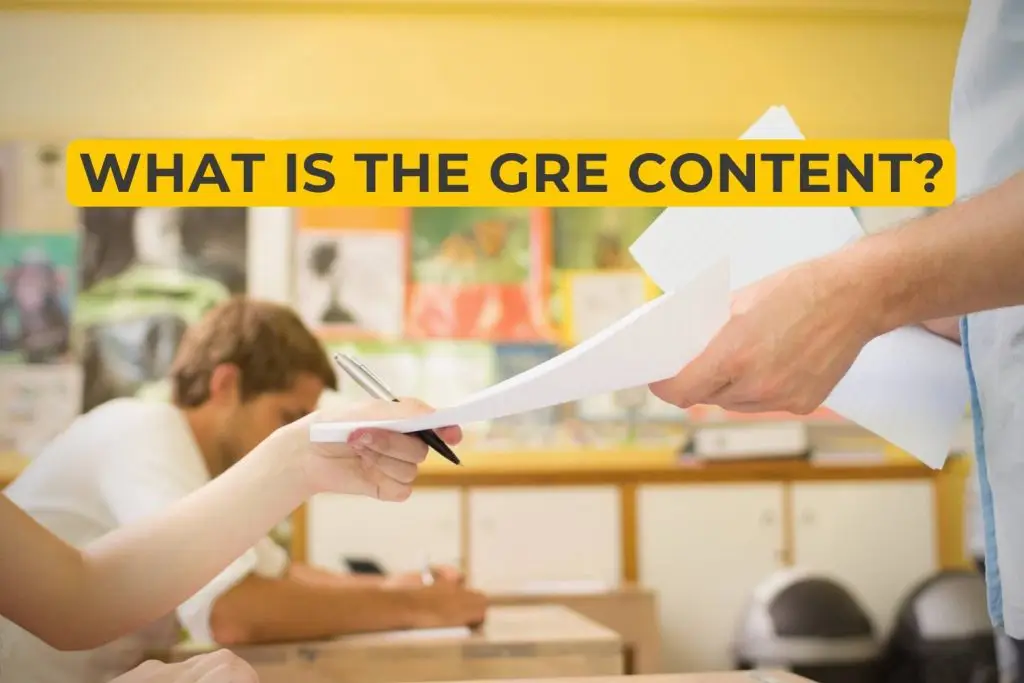 You know how long is the GRE, but that is only a fraction of what you need to know to master the exam. Below, we discuss the GRE content that the exam will test you for within each timed section.
See also our How Long Should GRE Essays Be here.
Biographical Information
This section asks you for information about yourself. The ETS can disclose this personal information, but you can opt-out by checking a box on the exam.
Analytical Writing — Issue & Argument
The first exam section tests you on your analytical writing. You have two tasks, timed for 30 minutes each. The issue one asks you to analyze an issue, while the other asks you to analyze an argument.
You can examine the general structure and expectations in more depth on the ETS analytical writing page.
If writing is not your strongest skill, you can check out topic pools for previous tests:
Verbal Reasoning
Each verbal reasoning section has 20 questions, with 30 minutes to complete each section. They test your ability to understand written language and to understand how complex words and meanings interact.
The question types include multiple-choice and fill-in-the-blank questions. Although there are two different sections, there is not a significant difference in the content they contain.
See also our How Hard Is The GRE here for more information.
Quantitative Reasoning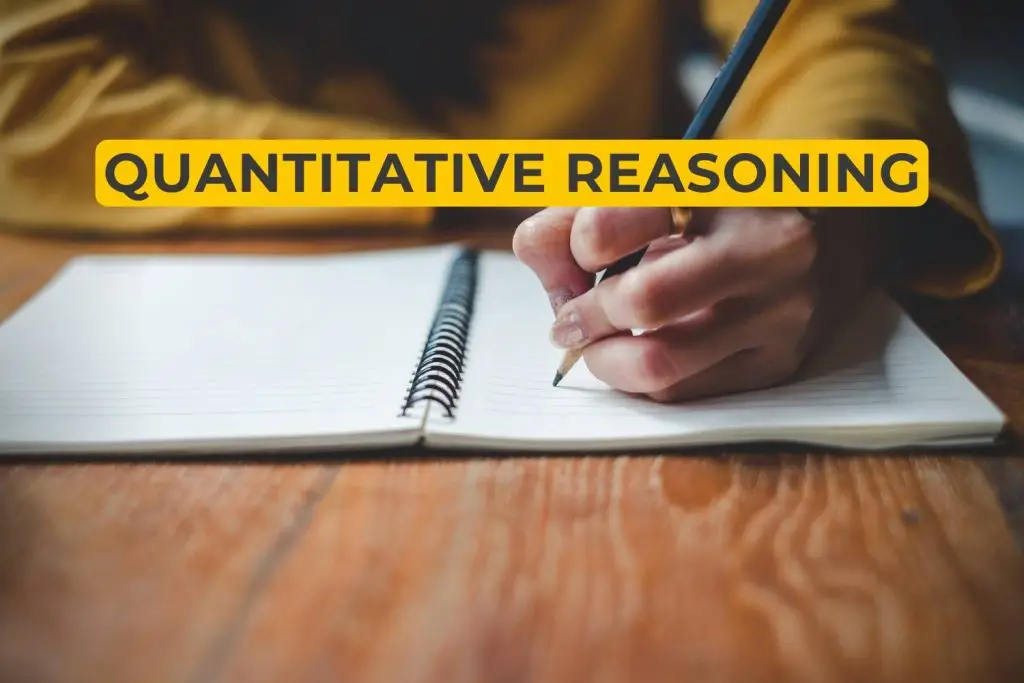 The quantitative reasoning section measures your skills in mathematics and interpreting numerical data. You will need to answer questions on
Arithmetic
Algebra
Geometry
Data analysis
The question types for this section include comparison, multiple-choice, and numeric entry. Although the sections split into two, there is no significant difference in the content they contain.
Wondering if calculators are allowed on the GRE? See our post here on Can You Use A Calculator On The GRE here.
Experimental or Research Section
The GRE test contains one unscored section classed as experimental. This section may be one of the verbal or quantitative reasoning sections. If identified, it appears at the end of the exam as a research section.
You will only discover whether you have a research section at the end of the exam. As such, you should complete all sections to the best of your ability, even if you suspect one is experimental.
Selection Schools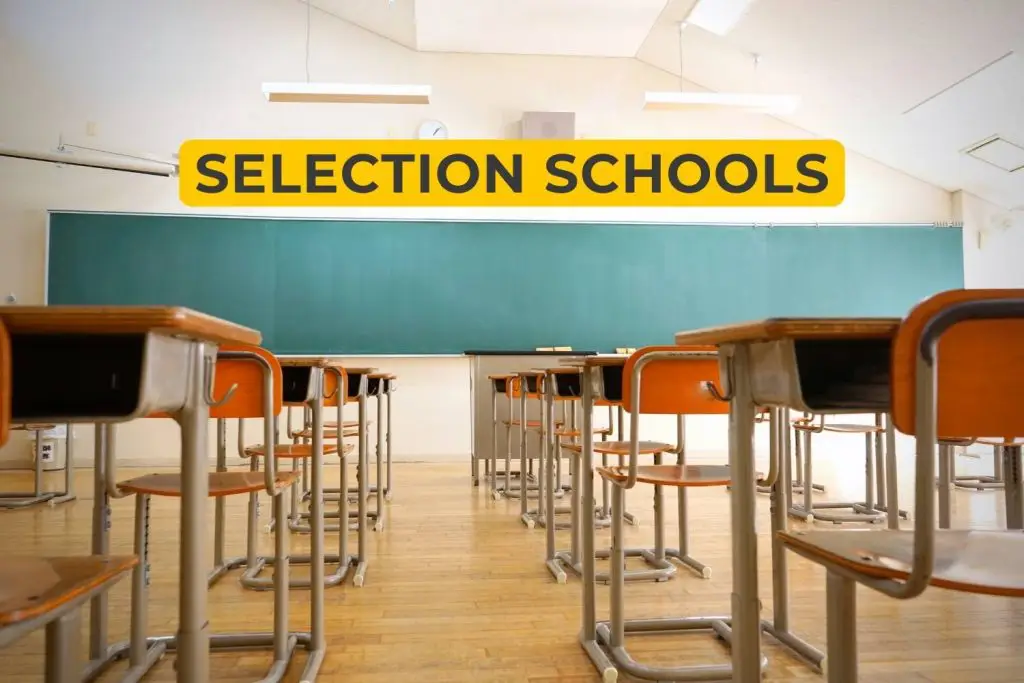 This section lets you identify the schools or programs where you intend to apply and send your scores. You can have scores sent to up to four institutions for free, with additional schools costing extra.
See also our post here on the GRE vs LSAT for comparison.
Summary — How Long Is the GRE?
There is no simple answer to 'how long is the GRE?' because factors like the research/experiment sections can cause the timings to vary.
Besides the timings, it is in your best interest to familiarize yourself with questions using practice tests and the content information made available through the ETS. That way, on test day, you'll feel prepared to tackle the questions in the time given with ease.