In 2014, Sean and I received countless motivating emails from students, who are studying for the GED test. Trust me, after reading all of your thoughtful comments, y'all, we see how hard it is to study. And, we see how hard you are working. We see that every day you go to your jobs, make time for your families, then stay up late into the night, looking at books and computer screens to study. We know that you are exhausted. But, more than anything we have learned this past year, we have discovered that each and every one of you can do this!
Getting over the Fear.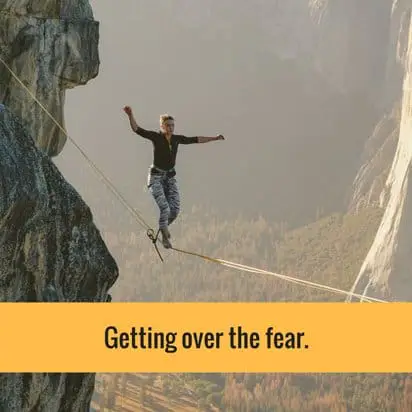 Taking the initiative to study for the GED test is SCARY! I mean, what if you fail? What if you have to take the test more than once? What if all of this studying leads to MONTHS of studying? What if your friends get annoyed because you can never go out?
Well, to all of those "what if's", we say, "So What?!"
So what if you fail the math time test the first time! At least going into your retake exam, you will know what to expect!
So what if you have to study longer than you expect! At least you will be prepared when you sign up for the test!
So what if your friends get annoyed with you! At least you will grow to have a community of supporting family and friends who WANT you to have better opportunities.
For all of the things you are afraid of, we challenge you to write them down. Yes, that's write, make an actual list of every little thing that scares you about taking the GED test. Then underneath them all, write the words: SO WHAT!?
Related Topic: 2021 GED Practice Tests, GED Classes for GED Exam
Getting Over the Loneliness.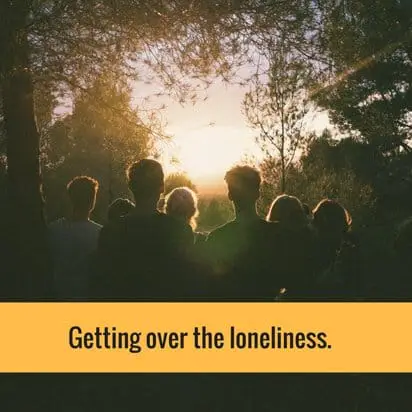 But it's lonely, isn't it? Studying for the GED test can make you feel like you are all alone in this world. (Especially when no one else you know is taking the test.) All around you, people are making changes and moving on with their lives. But you aren't. You're stuck in the same job, day in and day out. Everyone around you says, "you just gotta break out!" But without passing your GED test, the truth is that you can't break out of anything.
But y'all, you are not alone. And what you are feeling is normal. All over the United States, people, like you, are studying for the GED test, too.
We recommend that you challenge yourself to find a community of other GED students, either online or at a GED Testing Center. Finding people who are on your same path will make you feel less alone and more motivated.
Related Topic: Online GED Classes
Getting Over the Doubt.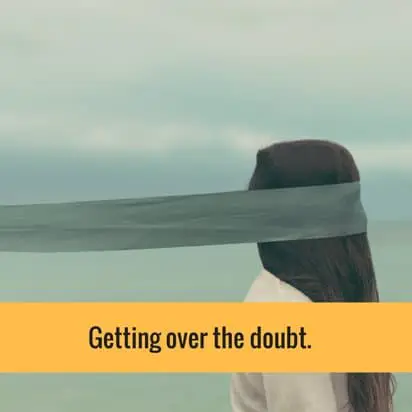 Okay, so, people tell you to take the GED test, but they don't know your circumstances.
They don't know that you haven't been to school in seven years.
They don't know that you work all night and sleep all day.
They don't know that your kids are counting on you to get them off the bus and make them dinner.
The thing is though, that every day we get an email from someone who says the same thing: I just don't think I can do this.
But the truth is, YOU CAN.
Did you know that more than 20 million people taken the GED test?
20 million people just like you. People with expensive apartments with noisy roommates. People who take the bus to work at nine each night. People who have been working the same job for eight years without a raise. People who have four kids in school. People who dropped out high school because they were pregnant. People who quit school because their families needed extra money to survive. People who said they wanted a second chance in life.
The key is that these people got over all of their self-doubts and they took a chance on themselves.
We know that you can pass the test if you want to, but you need to believe in yourself.
Take the Pledge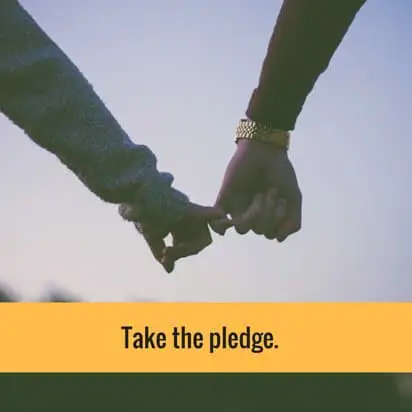 This year, we are excited to challenge our students with a pledge. A pledge to take responsibility, take action, and take control of the life you want. If you're ready to get over the fear and the loneliness and the doubt, then we want to know.
Will you take the pledge to make better study habits?
Will you take the pledge to stop making excuses?
Will you take the pledge to find your inspiration?
Will you take the pledge to be consistent?
Will you take the pledge to take the GED in 2015?
Related Topics:
7 Tips to Improve Your Reading Comprehension Skills for GED
GED Reasoning through Language Arts Guide