It's the ACT test that you're going to take or retake, and you know just how important it is. The ACT test is basically the standardized test that will open new doors for you. It can help you get you into the college of your choice or receive a valuable scholarship if you achieve a high score.
What other rewards can you get a high ACT score?
We have: Free ACT Math Practice Tests
Scholarships That Can Have You Cruising Through College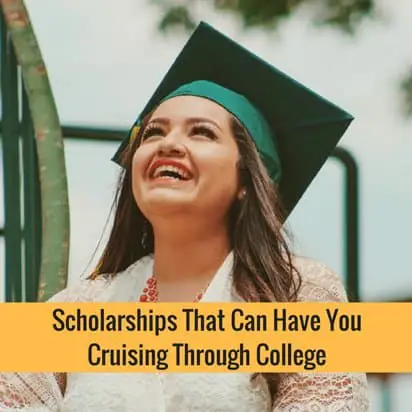 Your parents know that paying hundreds of dollars for your ACT test prep program can leave them with thousands more on the table. Students who get high scores on the ACT can become recipients of big amounts of money from various colleges across the nation. In fact, if you get a good ACT score, you can benefit from a scholarship without further application requirements. Check our review of the Best ACT Prep Course here.
Consider what some of the colleges and universities in Western New York have up-for-grabs for high ACT scorers. At D'Youville, an ACT score of 24 can have you earning $3,000 per year. At Niagara University, the same score can have you granted about $7,000 of free money annually. Scoring a 27 on the test can likewise get you $17,000 per year in the same university.
If you belong to the top 20% in your class and achieve a 28 ACT score, you can get a scholarship worth $9,000- $15,000 from the Rochester Institute of Technology. The State University of New York will offer a free ride that includes room and board if you get an ACT score of 28. The University of Buffalo offers free tuition with a room, board, and a book allowance if your score on the ACT is 33. If you're interested in these privileges, visit the websites of these schools and your other choices. You can call them too to inquire about scholarships and benefits you can get according to your ACT score.
Visit our website: ACT (American College Testing) Test Guide – Registration, Test Dates & Scores
Scholarships are indeed attractive if you want to college without spending a lot of money. But other than scholarship money, a high ACT score can bring you under-the-radar benefits. An All-College Honors program awaits you at Canisius College if your score on the ACT is 28. Well-merited perks go with this, such as individualized mentoring, research grants and internships, living accommodations and specialized field trips.
Score 27 on the test and you can be rewarded at Niagara University with an admission to their Honors Program, which includes opportunities with campus lecturers, the benefit of attending special classes, visits to notables and invites to exclusive mixers. The perks offered by the University of Buffalo University Honors College are also splendid where you can earn free housing, teaching support, and scholarship opportunities.
Check our Practice Tests for ACT English 
Valuable Tips For Getting A High ACT Score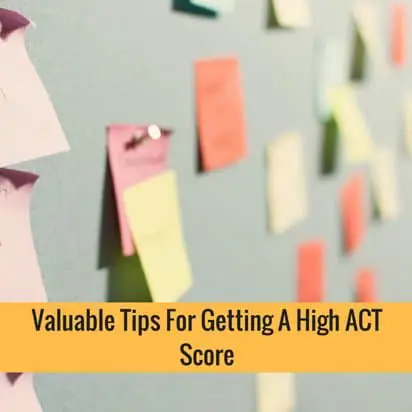 Considering these benefits and privileges, it is worth committing your time, effort and resources to taking the ACT test. Do plenty of research on what perks await you if you get a high ACT score. These said, you have to be dedicated to your ACT test prep program so you can ace it and cruise your way in earning a good quality education in the college or university of your choice. How do you get a high score on the ACT? Here are some important tips:
On the night before taking the test, find time to relax
Cramming during this time can leave you feeling anxious and unable to rest. As long as you've given enough time for your ACT test prep, you should do fine. Everything that you've studied throughout the year is stored in your mind and will make you ready to take the ACT test. Do something else to take your mind off the ACT test at this very significant time, like hanging out with a friend or watching a movie. But get enough sleep the day before the test. Daytime sleepiness can cloud your thinking.
Related Topic: ACT Scores
Master the ACT test strategies that you have learned in your test prep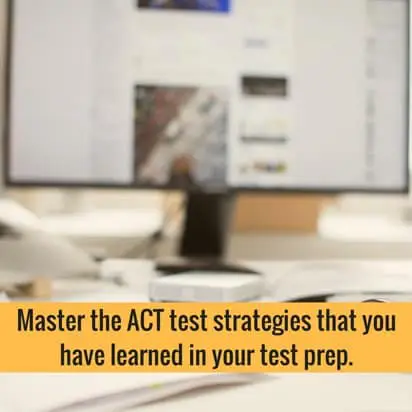 Spending plenty time for your prep and other resources should familiarize you with the strategies that you need to know for the ACT test. Again, it is crucial to provide time for your review and study, such as a few months or more. This will make you feel confident to take the test. The quickest refresher when it comes to the ACT is to take practice tests. You can access them here in the Test Prep Toolkit and your local library.
We have Practice Test that you can use: ACT Science Practice Tests 1
These tips are specific for each test in the ACT:
When taking the English test, read the sentence and the paragraph carefully. Inability to perform complex calculations.
In the Reading test, the three-stage method of previewing, reading and reviewing is useful. Pay more attention to the big ideas and not the minute details in the passages. Be aware of how the ideas connect and take notes as you read along so you can quickly find the answers.
As you take the Science Reasoning test, make use of the three-stage method as well. That is, preview, read and review. Be particular about data trends, variable relationships and what is being measured. Do not let irrelevant information or scientific and technical jargon mislead you. You'll find them in most of the passages in the test, but you can ignore them.
You can ace the ACT test the first time, or else, you can retake it, and that's the best part of it. Nothing beats firsthand experience as the best teacher. Combine it with an effective test prep program and a sensible attitude and you can get the highest ACT score that you're aiming for with its wonderful rewards.
Related Topics: