Students who decide to take the ACT test often ask about how to study for the test. While it's tempting to just head to the library and get every high school science books you can find, that just won't work.
The most effective ways to study for the test are written in ACT test study guides and reviewers. ACT study guides tell you about the coverage of the test and the ways to go about it. Reviewers and practice tests will give you an idea about the structure of the test and the types of question to expect.
Using ACT study guides and practice tests will bring you closer to having a great ACT score.
How ACT Study Guides Will Help You Ace Each Subject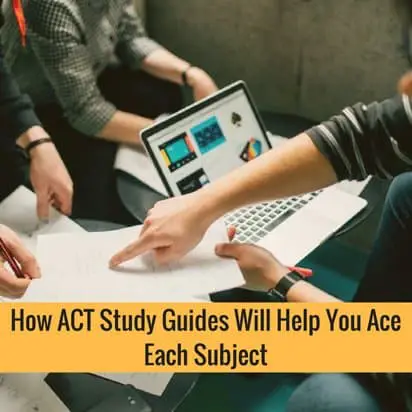 English: ACT reviewers and guides will help ACT test-takers review English components included in the ACT test. The English section contains technical writing skills (punctuation and usage) and concepts of style and organization. This section in the ACT test is an overall evaluation of student's expertise in the English language.
Mathematics: An ACT test study guide will give students the topics they need to study for the math section. The subject requires students to combine knowledge and skills from all of their years of learning math. Many of the items comprise high school level Math ability, but students will also be asked to recall much easier Math procedures as well as modeling in order to find the correct answer.
Reading: An ACT test guide will help you understand the way this section is organized and the format of the test questions. The ACT Reading test requires more than just knowing the words and acquiring basic meaning from text. Students will be asked recall questions, but they will also need to use analysis and reasoning to produce conclusions beyond the text. Check out our post here for some very helpful ACT reading tips.
Science: ACT test study guide and a reviewer will guide students how should they think about ACT Science and what high-level strategies they can use to answer questions in this section.Students will encounter scientific information as well as data in the ACT Science section, which they can refer to as they answer test questions. Although background information on the topic may help, your ability to reason and analyze is more important.
Writing: The ACT Writing section is optional, but a large number of students choose to take the test to meet college application requirements. ACT test guides and reviewers will help you find out exactly what ACT test scorers will be looking for when they evaluate your performance on this section. These will also inform you about what to expect in this section.
Related Topic: ACT Test Introduction, Registration, Dates & Score
Why You Need An ACT Test Study Guide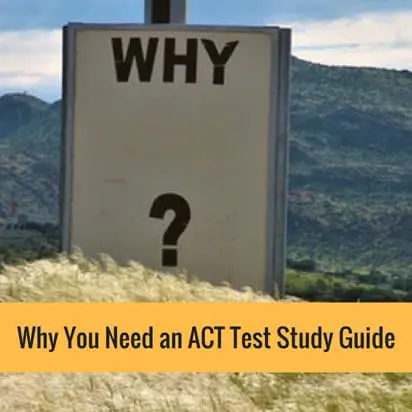 An ACT test study guide can help you in many ways:
Know what you need to study, instead of randomly picking topics to review for the test.
Save time by studying only the topics included in the test.
Gain confidence by becoming familiar with the test structure and the types of questions found in the test.
Increase your chances of passing using effective study strategies.
But with so many ACT test study guides out there, you should look for in a good ACT test study guide. The ideal ACT test study guide will:
Provide you with a clear overview of the ACT test, explaining what you will encounter on the test day.
Explain how to use the logistics of the ACT test (scheduling, timing, and format) to your advantage.
Introduce you to the content of the ACT test before giving you a thorough overview of the different areas the test may ask about.
Teach students strategies they can use for each section and on the test as a whole to get the highest possible score.
Related Topic: ACT Test: Should You Aim For A High Score?
ACT Study Guides Can Boost ACT Score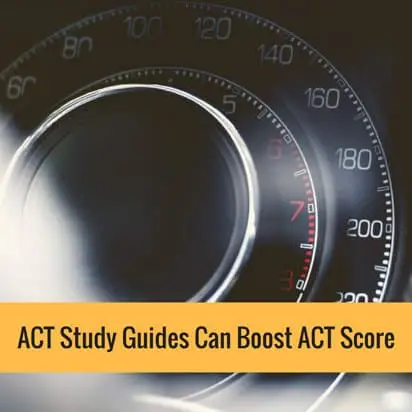 Because the ACT score is important for getting into college or university in the US and students are expected to spend a lot of time getting ready for the test, students should get the right advice. If students follow the wrong advice, it might be too late for them to improve their score. It's important for students to get the best ACT test study guide before deciding on their ACT test prep plan. See also our ACT Practice Test here.
Most other ACT test study guides just list a few pointers without much reasoning about what makes them worth buying. A good ACT test study guide will provide you everything you need to know about the ACT test and help you address your weak areas.
Related Topic: ACT Scores
Who Are ACT Test Guides For?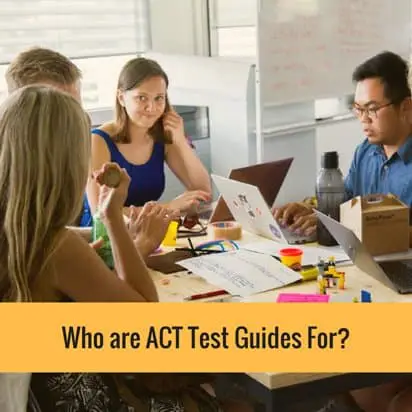 ACT test study guides are for test-takers who are serious about their ACT test prep. They must be motivated to get a high ACT score and they need to be willing to put in hard work. Getting through these ACT test study guides and reviewers will take dozens of hours because the test itself covers a lot of materials.
Reading ACT test guides and reviewers is the first and easiest step of ACT test prep. Students will need to put in serious work to get the score improvements they want.
ACT test guide and reviewers are also for students who want to improve their ACT test scores by more than 2 points. To make consistent improvements at this level, students need more than just tricks. It is important for students to practice standard English usage, understand math concepts, learn how to interpret scientific data, and answer questions more efficiently.
Related Topics:
5 Reasons You Should Not Be Scared Of Taking The ACT Test
7 Items You Shouldn't Bring During the ACT Test Day
3 Things You Need To Do On Actual ACT Test Date
3 Reasons Students Fail Their ACT Test And How To Resolve Them